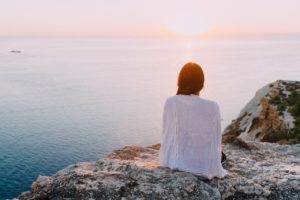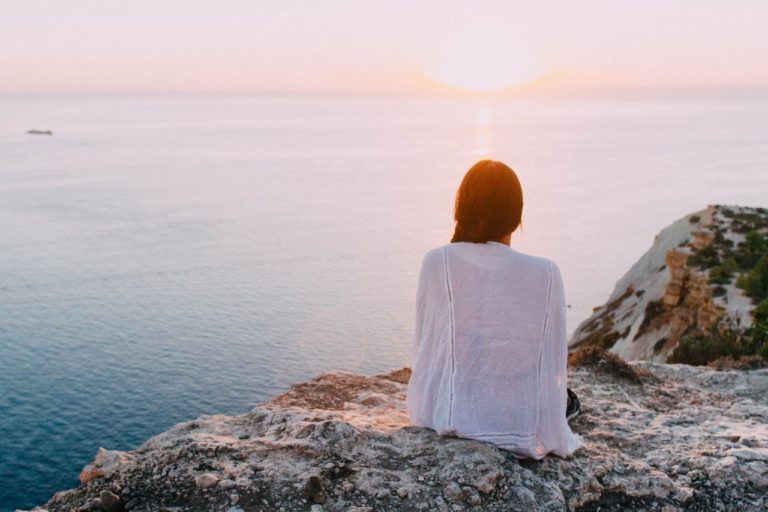 After dating someone who has some of the qualities you might have been hoping to find in a man – similar interests, great sense of humor, and a sweet personality – the conversation where you may have decided to become an official couple may have made you happy and excited. Even if the relationship is relatively new, you've been happy with how things are going so far, and you're looking forward to getting to know this man better now as his girlfriend. This might have been the commitment you've been looking for, but due to any number of reasons, you may feel afraid you don't deserve this. These feelings of insecurity or issues from your past may have led to you cheating on your boyfriend and sabotaging the relationship. On top of this, you discover you are pregnant. Do you turn to abortion out of fear he'll discover you cheated?
Are you considering abortion because you're worried your boyfriend will find out you cheated? Find out more information regarding your pregnancy and available options at Avenue Women's Center. Our six DuPage County centers offer a confidential environment to discuss your unique situation. During your free appointment, you will have the opportunity to meet with an expert pregnancy consultant who can not only provide you with accurate information about your options, but listen attentively to your concerns and answer any questions.
Contact us today to receive information on abortion and other available options to take the next step in your pregnancy decision.
Reconciling the Past With the Present
The way people have treated us in our past can sometimes be reflected in our interactions with others in the present, and if we've been subjected to poor treatment enough times, we may begin to think we're somehow deserving of it.
A previous boyfriend, or perhaps a few bad relationships, may have inspired hurt feelings that have lingered throughout the years. Even though you may have met a partner who has been kind to you, there may be anticipation he will eventually turn on you. Or perhaps you're just convinced you're somehow deserving of mistreatment. Low self-esteem can alter the way we view ourselves, and these factors may have helped motivate you to reach out to someone else while you were with your current boyfriend.
Because of these worries that may have already existed, your anxiety about telling your boyfriend about the unexpected pregnancy can feel like taking a deep plunge into something uncertain. On top of the emotions that typically come with a situation like this, you may be struggling with what this means for your relationship with your partner, as well as the one you have with the man you became pregnant with.
How do you share this news with them, and what might your unexpected pregnancy journey look like?
The Pregnancy and Some Slow Steps
Confirm:
Before you allow panic to set in, try taking things one step at a time. Even if there have been the typical symptoms of pregnancy, such as a missed period, nausea, and fatigue, it's helpful to confirm a potential pregnancy. While an at-home pregnancy test should be available at most convenience stores, there are many factors that could impact your results. It may be helpful to have an informative individual, such as a doctor or a pregnancy consultant present when you take it. Not only will they ensure you understand your results, but typically, these resources can listen to your unique situation and help you find the pregnancy options applicable to you.
While you may be contemplating having an abortion due to your circumstances, you want to feel confident you made the right choice for yourself. So take some time to gather accurate information about your options and allow yourself time to think.
Communication:
Who would you like to share your pregnancy news with, if anyone? In considering sharing the news with your boyfriend, take some time to think through your approach and what you would like to convey. Sharing with a trusted loved one first may be helpful to gain some perspective and support. Also, pregnancy decision clinics specialize in navigating relationship situations surrounding an unexpected pregnancy. Pregnancy consultants can provide additional outside support at this time.
No matter what the reaction of your committed partner or the father of the child is, know you are not without support. This does not apply solely to the assistance available to you when selecting one of your options, and if you still find yourself struggling with insecurities in relationships, please don't hesitate to reach out for help when it comes to seeing your own worth.
If you are considering abortion because you are concerned about a pregnancy that is not your boyfriend's, Avenue Women's Center is here to help. Our free medical-grade pregnancy tests can confirm your results just ten days after possible conception. You can also receive information regarding gestational age or early pregnancy risks with an ultrasound exam. You're not alone during this time, and you deserve to know about all of the resources you have available to you.
Reach out and schedule a free appointment today!
The information provided here is general in nature.  It is not a substitute for a consultation with a medical professional. Before any medical procedure, it is imperative that you discuss your personal medical history, risks, and concerns with your doctor. If you have questions during or after a procedure, your doctor should be immediately contacted. Avenue Women's Center is not an emergency center.  If you are experiencing severe symptoms, such as bleeding and/or pain, seek immediate medical attention.  Contact your physician, go to an emergency room, or call 911.