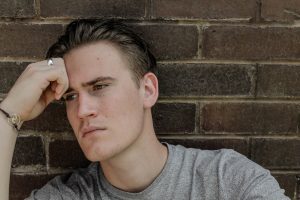 Perhaps you've recently experienced the unwelcome shock of a positive pregnancy result.  And even though you've barely wrapped your mind around this sudden change of circumstances, you know you have a significant (and probably unavoidable) choice ahead of you. Is abortion, adoption, or parenting your best path forward?  Your partner's relationship track record may be one of several factors guiding your decision-making process.  Maybe he's already a dad.  And whether he's co-parenting with you or someone else, it's clear that he's not engaged in his child's life.  Are you worried that similar dynamics would play out if you chose to parent?  Are you considering abortion because he's already a disengaged father?
It's natural to consider your options and predict the consequences of each.  However, nobody can foresee the future.  That's why it's wise to let identifiable strengths- like your support system and practical resources- guide this pregnancy decision, rather than fear of an outcome that hasn't yet taken place.  Avenue Women's Center exists to support women throughout the decision-making process by providing encouragement and useful, accurate information.  Our free pregnancy services include lab-quality pregnancy tests, limited medical ultrasounds, options consultations, and more!
Call, text, chat, or email to schedule an appointment at one of our six limited medical clinics in the western Chicago metro area.
A Painful Thought Process.  A Difficult Choice.
The decision you're facing isn't an easy one.  Chances are, if this pregnancy was to continue, you'd want two supportive parents involved.  Maybe ending the pregnancy seems like a better alternative to bringing new life into a world where people, and in this case, fathers, sometimes miss the mark.  If you've found yourself grappling with thoughts like these, you may be in a very challenging mental space.  But you're not alone!  Our staff at Avenue Women's Center is dedicated to helping you move forward feeling well-informed and richly supported.
As You Process Your Pregnancy Options, Keep in Mind…
If you feel the urge to make a pregnancy decision based on something that might happen, it may be wise to proceed with caution.  Consider these factors…
Perhaps the only predictable thing about the future is its tendency to surprise us. Is there an aspect of your life that's turned out differently than you wanted or expected, and you realize now that you wouldn't have it any other way?
Be hesitant to rule out the possibility of your partner staying involved. While his relationship with the child he has now shows a glimpse of how he might parent another child, nothing is guaranteed.  Maybe you don't know all the dynamics involved with that other father-child relationship.
It is healthy for a child to have a positive male role model, but that person doesn't necessarily need to be a biological parent. Many thriving individuals find a steady and supportive hero- much like a father- in a grandparent, uncle, mentor, or close family friend.
Adoption Isn't for Everyone, but It's an Option That's Worth Considering
If you feel confident that parenting isn't your best approach, adoption is another option that may be worth a closer look.  In modern times, birth moms have a lot of autonomy over the adoption planning process.  They can even hand-pick the adoptive parents.  While you can't predict or control the future, you can have an influence.  You can choose the adoptive family you think would provide the healthiest, most supportive environment.
No matter how isolated you may feel, you don't have to process any of this on your own!  If you haven't done so already, it may be a positive next step to communicate your feelings to your partner- including your hopes, fears, and expectations.  Ask him how he feels about this too.  Create a dialogue.  Avoid drawing conclusions without getting his input, unless coming to him isn't an option.  Rest assured that our caring staff at Avenue is here for you, no matter how your partner or other people in your life respond!  We're passionate about empowering women for their own best pregnancy outcome, and cheering them on throughout this journey.  You've got this, and we've got your back.
Reach out today to learn more about Avenue Women's Center!  We've been serving women for forty-plus years (and counting)!
The information provided here is general in nature.  It is not a substitute for a consultation with a medical professional. Before any medical procedure, it is imperative that you discuss your personal medical history, risks, and concerns with your doctor. If you have questions during or after a procedure, your doctor should be immediately contacted. Avenue Women's Center is not an emergency center.  If you are experiencing severe symptoms, such as bleeding and/or pain, seek immediate medical attention.  Contact your physician, go to an emergency room, or call 911.