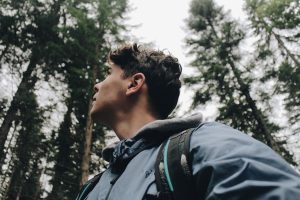 Are you coping with an unexpected pregnancy?  Do you sense that your pregnancy options are limited by the many obstacles surrounding you?  Many women feel this way!  Maybe you don't know your partner very well, and that's giving you pause.  You may have met him through a friend, at work, or on an app.  Perhaps you've been considering the possibility of an ongoing relationship.  Perhaps not.  Either way, carrying to term may seem impossible under these complex circumstances.  But help is available!
Avenue Women's Center is a first-step limited medical clinic with six locations in Chicagoland, Illinois.  We've been serving women and couples experiencing an unexpected pregnancy since 1981, and we'd love to help you navigate this challenging season of life.  It's our mission to equip you with the knowledge and resources you need to make a fully-informed pregnancy decision. 
Explore Avenue's "About Us" page, and learn more about our early pregnancy services.  They're free and confidential!
Feeling Overwhelmed?  You're Not Alone!
Chances are, your mind is swirling with questions about how to move forward.  You may be asking yourself, "Should I tell him about the pregnancy?" and, "Should I factor his opinion into my pregnancy decision?"  Many women in confusing situations like yours lean toward having an abortion.  Maybe parenting doesn't seem like a reasonable option, because you can't imagine being tied to someone you barely know.   Perhaps you never imagined starting a family under these circumstances.  Or, you already have kids and don't believe you could bear the stress of another pregnancy.  There would certainly be risks involved if you chose to continue.  But every option comes with potential risks.  That's why it's important to take your next steps from a confident, clear-headed point of view.
First-Step Pregnancy Services Can Help You Move Forward
Avenue Women's Center strives to create an environment where women feel comfortable processing their next steps.  We believe in educating women with accurate information about a pregnancy and all the options available.  Our expert staff uses tools like a lab-quality pregnancy test and limited medical ultrasound to help you know where you stand.  Then, you'll have an opportunity to discuss the outcomes with a caring pregnancy consultant.   We welcome any questions you have about the abortion process or other pregnancy options, because it's important to understand the ins and outs of each possible avenue before moving forward.  It's our role to be a compassionate and supportive presence as you consider your next steps.  And no matter which path you choose, we'd love to be an ongoing part of your support system.
Access the Support You Need and Lean into Your Best Pregnancy Decision
If you're considering abortion because you barely know your partner, you may be feeling ill-equipped due to limited support.  Perhaps you're afraid he wouldn't back you emotionally or financially if you chose to continue this pregnancy.  If you're feeling hesitant, there may be a good reason for this!  It's often scary (and sometimes unwise) to put your trust in someone you're not familiar with.  But maybe there's a way to empower yourself with a support network, regardless of your partner's response.  Avenue Women's Center is available to offer a listening ear and connect you with practical resources.  We'd love to help you make a pregnancy decision that's grounded in an overflow of support, not a lack of it.  Every woman deserves to make her best choice feeling fully equipped.
If you think you may be pregnant, reach out to Avenue Women's Center!  With over 40 years of experience, we've walked beside countless women in complex situations.  Our center is a judgment-free zone.  When you share your story with an Avenue pregnancy consultant, you'll be met with the highest standards of support and empathy. 
Schedule an appointment or just walk in!  Our limited medical clinics are located in Darien, Elmhurst, Glen Ellyn / Lombard, Naperville, West Chicago, and Wood Dale, Illinois!
The information provided here is general in nature.  It is not a substitute for a consultation with a medical professional. Before any medical procedure, it is imperative that you discuss your personal medical history, risks, and concerns with your doctor. If you have questions during or after a procedure, your doctor should be immediately contacted. Avenue Women's Center is not an emergency center.  If you are experiencing severe symptoms, such as bleeding and/or pain, seek immediate medical attention.  Contact your physician, go to an emergency room, or call 911.