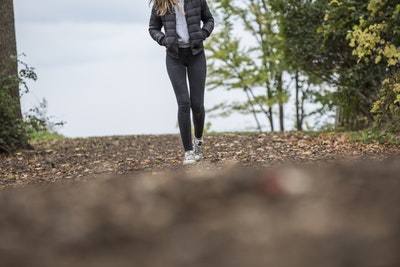 Not everyone wants to become a parent. While some women hope to have children in their future, others have different dreams in mind. For these women, an unexpected pregnancy might lead them to consider having an abortion. What are your abortion options? And what are the alternatives if you're suddenly pregnant, but you don't want to be a parent?
If you're pregnant but don't want to be a parent, Avenue Women's Center invites you to learn more about your pregnancy options, including abortion, at any of our five locations in DuPage County, Illinois. Our free services include private and confidential pregnancy consultations with our expert client advocates. We care about supporting you with the facts about your options, as well as nonjudgmental understanding and compassion in your pregnancy decision. Reach out to us today and set up your free appointment!
It's Okay If You Don't Want to Be a Parent
A woman might not want to be a parent for all kinds of reasons. They might have physical or mental health concerns that could cause complications or risks in a pregnancy. Some may worry about being able to provide for a family without enough finances or a good support system. Other women have personal reasons, or perhaps their goals and aspirations just don't include parenting.
Whatever your reasons, it's okay if you don't want to be a parent. You might encounter common misconceptions, misjudgments, and misunderstandings from others. You may possibly even receive shocked or confused looks. But there's no need to feel judged or justify your reasons. No one is required to become a parent at some point in life, and a family unit can include much more than just our relatives. Parenting is a personal decision, and choosing not to parent is a decision that should be accepted without need for justification. Everyone's happiness looks differently.
Gathering Abortion & Abortion Alternatives Information
You might be considering abortion if you're unexpectedly pregnant and you don't want to be a parent. Have you learned about the different abortion procedures of surgical abortion and medical/medication abortion (or the abortion pill)? What abortion options might be available to you? What are the risks or possible physical and emotional side effects of an abortion? What are some ways you might handle the potential side effects?
These are just some of the many questions you might have about abortion. Before you decide, it can be helpful gain a better understanding of your pregnancy. Do you know the date of conception or how far along you are (the gestation age)? Abortion options are often determined by how far along a pregnancy is, and an ultrasound can determine a pregnancy's gestation age. Reach out to Avenue Women's Center if you are contemplating an abortion and wondering if an ultrasound might be helpful in learning more about the options available to you.
Adoption is another option to consider. It can be difficult to imagine continuing a pregnancy and not becoming a parent, but there are different types of adoption options. From domestic to inter-country adoptions, you can choose how much or how little you'd like to be involved. There are even family or private adoption options as well. Adoption plans are unique to each individual situation. The process can involve a range of different thoughts and emotions as you weigh your options and evaluate your adoption plan. Do you want an open or closed adoption? What information and personal details will be confidential versus shared in an adoption? Are there post-adoption support groups or services you could get involved with?
At Avenue Women's Center, we understand that not everyone dreams of becoming a parent. We offer the first steps needed when looking into abortion or adoption options. Receive accurate information and relevant services at no cost to you. When you make a free appointment, you'll be welcomed into a nonjudgmental, caring, and secure environment to discuss your options and personal concerns. We are here to support you as you take the first steps in your pregnancy decision!
---
References:
Considering Adoption. How to Adopt in Illinois. Retrieved from: https://consideringadoption.com/adoptions-by-state/how-to-adopt-in-illinois.
LAWS.com. (2017). Illinois Adoption. Retrieved from: https://adoption.laws.com/illinois-adoption
The information provided here is general in nature.  It is not a substitute for a consultation with a medical professional. Before any medical procedure, it is imperative that you discuss your personal medical history, risks, and concerns with your doctor. If you have questions during or after a procedure, your doctor should be immediately contacted. Avenue Women's Center is not an emergency center.  If you are experiencing severe symptoms, such as bleeding and/or pain, seek immediate medical attention.  Contact your physician, go to an emergency room, or call 911.