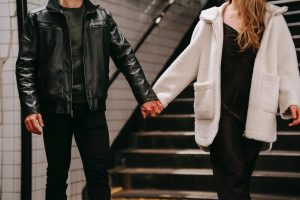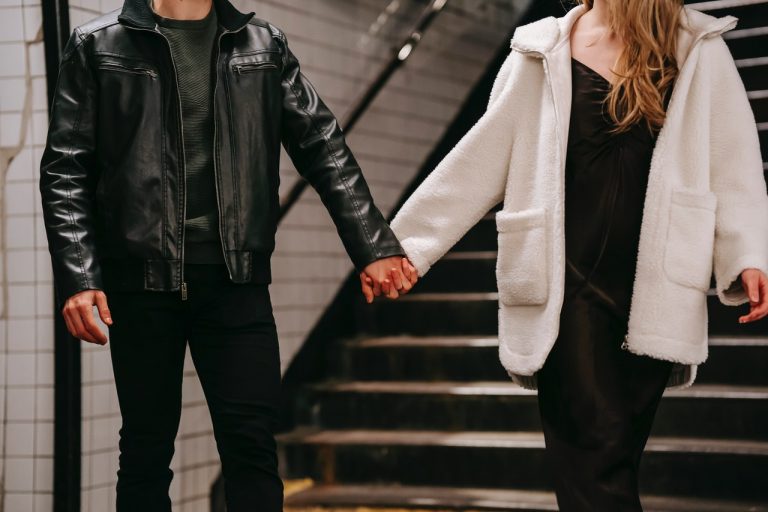 Finding out you're unexpectedly pregnant can uproot a variety of emotions for you and your partner. This sudden news can signal a change you may not have planned for. And it may have served as a catalyst for analyzing your relationship. Regardless of how long you have been together, you may be worried about how your partner feels about the pregnancy. This can be a vulnerable time for you. So, it's not uncommon for a pregnant woman to experience conflicting feelings about her situation. Perhaps you're concerned that he will feel obligated to stay in the relationship if you choose to parent. Or maybe he would prefer if you had an abortion and you're not sure what would happen if you didn't go through with it. What do you do next when an unexpected pregnancy is impacting the outcome of your relationship?
An unexpected pregnancy can come as a surprise for some couples. And you may be wondering where to go from here. If you're considering abortion or any other pregnancy option, Avenue Women's Center is here. We offer free services and confidential support at six different Chicagoland locations. Our caring staff will help you learn more about your options of abortion, the different types of procedures, as well as alternatives. Within a safe environment, we can meet with you individually to discuss any concerns. And if you want, we can facilitate a conversation between you and your partner as well. We can also provide first step medical services to assist you in your decision.
Contact us today for your free appointment!
Talking About Your Feelings and the Pregnancy
As you think about what path you may want to pursue on your unexpected pregnancy journey, your thoughts might have strayed toward what role your partner will play. It's possible the two of you had not talked yet about where your relationship was going long-term. But the discovery that you're pregnant has pushed the conversation out into the open. What does this mean for the two of you? What expectations might you have for one another?
Since the topic of commitment may not have come up yet prior to this, one of your concerns may be that a pregnancy will make your partner unhappy. You may be nervous about your relationship taking what feels like a very serious turn. Perhaps you're concerned that it may come across to him as you forcing him to stay.
This is why it may be helpful to communicate your thoughts to an empathetic listener. This can be someone from one of your personal relationships or a professional resource. When we spend too much time in our headspace, our mind tends to filter in a negative perception of our situation. The things we tell ourselves may not even be true. But listening to these sentiments for an extended period can give them the appearance of truth.
Once you have begun to talk about your feelings, you can work through your questions about the unexpected pregnancy. If you're finding it hard to have this discussion with your partner, you may want to consider reaching out for help. You could bring him to an appointment with a counselor, a spiritual leader, or a pregnancy consultant. But it may be a good idea to have an individual session first, as there may be some things you need to be answered that perhaps your partner does not.
How Do I Know Which Choice Is Right for Me?
When you first learned you were pregnant, you may have felt confused, shocked, and maybe a little scared. On top of this, some women feel a strange sense of excitement despite the anxiety of their situation. You may be experiencing a conflicting set of emotions right now. While abortion may have presented itself as your first choice, you may still have questions.
How do I feel about abortion?
How will I feel after having the abortion?
What if he is the only reason I'm choosing this abortion?
Am I feeling pressured to make an abortion decision?
You have time to think carefully about your options and what it is that you want. While there typically is not a one-size-fits-all answer when it comes you making an unexpected pregnancy decision, it's important for the choice to be your own. One of the ways to be certain is to conduct thorough research and receive reliable information.
Next Steps in a Pregnancy Decision
As you learn more about things like cost and the different types of abortions, you may want to ensure if your pregnancy is viable or not. After you've confirmed your condition, it's recommended you schedule an ultrasound exam to identify any early pregnancy risks, such as miscarriage or ectopic pregnancy. If either is the case, you may need to seek medical treatment.
Generally, a woman who is at a high risk of miscarriage or ectopic pregnancy is no longer eligible for an abortion, so it's a good idea to obtain this information beforehand.
This may seem like a lot to take in, but once you feel confident that you've armed yourself with any necessary knowledge, the needs you want to communicate to your partner may become clearer. Learning all you can about your circumstances often helps with creating a plan. While you may still be uncertain about the role you may want your partner to enact, know that you have plenty of support behind you as you consider how to best move forward.
Are you considering abortion as a result of your relationship with your partner? Avenue Women's Center is here to provide important services and relevant options information in a nonjudgmental environment. Our expert staff can provide you with a free, limited ultrasound exam to identify early pregnancy risks and determine how far along you are while meeting with you for a private consultation. We can talk with you and your partner about crafting a solution, listening to each of your concerns as we answer your valid questions.
Schedule an Appointment
Reach out today!
The information provided here is general in nature.  It is not a substitute for a consultation with a medical professional. Before any medical procedure, it is imperative that you discuss your personal medical history, risks, and concerns with your doctor. If you have questions during or after a procedure, your doctor should be immediately contacted. Avenue Women's Center is not an emergency center.  If you are experiencing severe symptoms, such as bleeding and/or pain, seek immediate medical attention.  Contact your physician, go to an emergency room, or call 911.