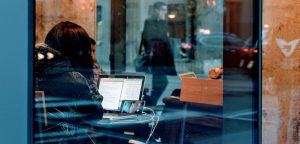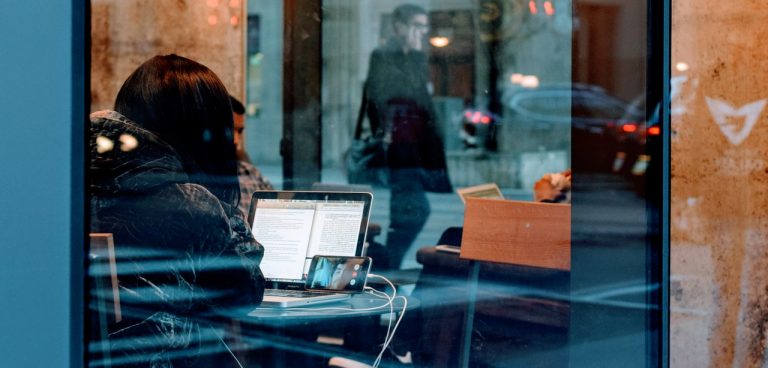 A long-distance relationship between you and your partner can be filled with many intense emotions. The separation can fill you with a sense of loss. While you and your partner may be together, in a way, you're also apart. This can be hard. After learning about an unexpected pregnancy, you may be wondering how to cope with this sudden situation without your partner nearby. If you're considering abortion in a long-distance relationship, what are your next steps and where do you turn for help?
It's not uncommon to feel worried after discovering you're unexpectedly pregnant. And the distance between you and your partner may be adding to your anxieties. No matter your circumstances, Avenue Women's Center is here to support you with reliable information and free services. Confirm your pregnancy at no cost. Receive relevant information regarding how far along you are and early pregnancy risks. During a private consultation, you can receive answers to your questions about abortion, the different types of procedures, as well as potential alternatives.
Contact us today to take the next steps in your pregnancy decision!  
Ways to Communicate With Your Long-Distance Partner
Being in a long-distance relationship can come with challenges. When you find yourself pregnant and in need of support, this can add a bit of stress. You may need someone to talk to during this time. And if you're considering abortion, you may want someone to be at your side as you contemplate this decision.
Try to analyze the situation. If your partner is not available to you when you need to talk, are there other personal relationships you can reach out to? What about professional resources such as a counselor, a spiritual leader, or a pregnancy consultant?
In moments where you and your partner can talk with each other, it's recommended you find a quiet space to talk on the phone or through video chat. This way, you two can be alone and discuss your feelings about this new circumstance. As you consider whether or not abortion is the option you want to move forward with, perhaps you and your partner can schedule a time where you can meet to specifically chat about the pregnancy.
It's not uncommon to experience a variety of emotions when you're pregnant. There may be days where you feel sad, anxious, scared, or lonely. This is why it's usually a good idea to have as many avenues of communication available to you as possible. When your feelings about the pregnancy seem as if they're becoming too intense, you'll have a list of people to contact for encouragement.
What Steps Can I Take When Considering Abortion Without My Partner Present?  
It's not easy to go through a pregnancy if you do not feel prepared for it. While you have three options, including abortion, you also have the options of adoption and parenting. There's usually no easy answer when it comes to making a decision. Whether the circumstances that have separated you or your partner are temporary or permanent, you may want to seek help when it comes to thinking about what long-term advantages and disadvantages are tied to each choice.
An Ultrasound Exam
Before you commit to one of your options, it's recommended you gather as much information as possible. Your health is a priority throughout this experience. And if you have not already done so, you may want to schedule an ultrasound exam.
Even if you are thinking about abortion as an option, an ultrasound is helpful. It will rule out the possibility of early pregnancy complications. A woman who is found to be at risk for a miscarriage or an ectopic pregnancy is typically not eligible for an abortion. Alternative medical treatment is often advised.
In the event there are no health risks, an ultrasound can still inform you about how far along you are. You may want to consider if this will play a part in your decision. How might this impact the cost of an abortion? Would I be comfortable having a surgical abortion instead of a non-surgical one? These are potential scenarios you may want to discuss with a professional resource.
Communicating During The Pregnancy Decision
As you learn more about your well-being and the choices you have, you may want to keep your partner updated as you gather more information. He may not be able to be there in person. But keeping up constant communication with him can help with making him a part of your pregnancy plan.
It's understandable that it may seem hard to talk with your partner about this through phone calls or web chats. You may be disappointed or scared because you may not be able to be with him as much as you want, but it's still possible to work together with him. You are also not without in-person support. There are professional resources available that are prepared to partner with you.
Are you concerned about being pregnant when you're in a long-distance relationship? Avenue Women's Center understands the difficulties of your unique circumstances. We're here to assist you in any way we can. Our expert pregnancy consultants can walk you through the different types of abortion procedures, potential side effects, as well as alternatives. We'll ensure you receive accurate information about your health by offering you a free, limited ultrasound exam. We understand that many emotions follow the discovery of an unexpected pregnancy. That's why we're prepared to listen to your personal concerns and assist you in making a pregnancy decision.
Schedule your free appointment with us today!
The information provided here is general in nature.  It is not a substitute for a consultation with a medical professional. Before any medical procedure, it is imperative that you discuss your personal medical history, risks, and concerns with your doctor. If you have questions during or after a procedure, your doctor should be immediately contacted. Avenue Women's Center is not an emergency center.  If you are experiencing severe symptoms, such as bleeding and/or pain, seek immediate medical attention.  Contact your physician, go to an emergency room, or call 911.