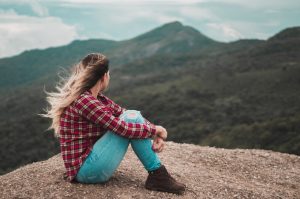 We all have dreams and hopes about how our life will go. But seemingly one wrong step or turn might lead us down a path we never imagined we would take. Perhaps your relationship with your partner started out well, but it took a turn for the worse. And perhaps you now find yourself pregnant by this abusive partner. So, what do you do when you're pregnant and in an abusive relationship?
Do you find yourself unexpectedly pregnant while in an abusive relationship? Perhaps you are considering abortion. This could be a painful and confusing time in your life. It's important to consider your safety first. When it comes time to address your pregnancy, Avenue Women's Center is here to offer you the help and support you need. Our pregnancy consultants can offer you resources to help you go forward with courage.
Schedule a consultation with us today.
Navigating Pregnancy Decisions in a Difficult Situation
When life is hard enough, the thought of continuing a pregnancy might seem inconceivable. Maybe you feel like you're barely hanging on and just surviving is all you can do right now. Perhaps you don't want to give your abuser any more leverage over you and you believe pregnancy would cause that. Or perhaps you have plans to leave your abuser and don't want anything to keep you from escaping. Whatever situation you find yourself in, it's important that first and foremost you are safe.
Illinois has a hotline you can reach at 1-877-TO END DV, 877-863-6338 (Voice), or 1-877-863-6339 (TTY) to make a safety plan.
Evaluating Your Options
No matter your life situation, every pregnancy decision has three options: abortion, adoption, and parenting. While you may be considering abortion, it's important you gather as much information as you can. Finding out the guidelines for abortion as well as how each procedure is done is important before committing.
You may want to think over your other options as well to make sure you're making the choice that is best. As you consider each of your options, it's important to find trusted friends and family who can offer you safety and support away from your abuser. If you need help finding support, Avenue Women's Center can connect you with resources that will provide what you need.
At Avenue Women's Center, we want to empower you to be healthy and safe. We want to see you courageously chasing your dreams. We care about your safety, so all of our consultations and medical services are free and completely confidential. Let us be a helping hand toward brighter horizons.
Reach out to us today for confidential services!
_______________
Reference:
The information provided here is general in nature.  It is not a substitute for a consultation with a medical professional. Before any medical procedure, it is imperative that you discuss your personal medical history, risks, and concerns with your doctor. If you have questions during or after a procedure, your doctor should be immediately contacted. Avenue Women's Center is not an emergency center.  If you are experiencing severe symptoms, such as bleeding and/or pain, seek immediate medical attention.  Contact your physician, go to an emergency room, or call 911.