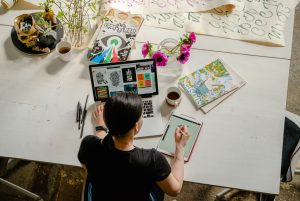 When life is going ahead at full pace, the last thing we want is a wrench in the plans. Whether you find yourself working multiple jobs, studying in school, raising children, or juggling any other number of responsibilities, what happens when you find yourself unexpectedly pregnant? Perhaps you know about your options, but you're only considering abortion because life is so busy.
Processing an unexpected pregnancy is difficult, especially when life is hectic. As a first-step clinic, Avenue Women's Center exists to make your load a little lighter as you weigh your options. We know you're busy, so we can help to find an appointment time that works with your schedule.
Reach out today to meet with a caring pregnancy consultant!
Finding Time to Process Your Pregnancy Decision
When you're so busy you don't even have time for yourself, making a quick decision to have an abortion might feel like the easiest or most natural choice. However, as with any important crossroads, it's crucial to find time, somewhere, to process the path ahead. Regardless of your final choice, there is still important information to cover regarding your pregnancy options of abortion, adoption, and parenting. So, even if you're considering abortion due to a hectic life, there are important considerations to keep in mind.
Talking With a Professional
As you gather information about abortion or your other options, it's important that information is factual and pertains to your health and pregnancy. Seeing your healthcare provider or visiting a pregnancy clinic like Avenue is a great start! A lot of offices offer telehealth or virtual options for a meeting, which is nice for a busy lifestyle. However, certain things can't be determined unless you visit in person.
Taking Stock of Your Support
Hopefully, as your life is already busy, you have support from friends, family, and other sources. If not, now may be the time to find such people. Not only do friends and family offer a lot by way of support, but there are community and government resources available as well to make your life run a bit smoother. Whatever choice you make, you will need extra support along the way. Sometimes, despite having a busy life, knowing that you have support and your needs can be covered is enough to help you make a courageous decision.
Taking Practical Next Steps
As you consider abortion or any other pregnancy option, it can be helpful to get an ultrasound exam. This will tell you about the health of your pregnancy as well as determine if your pregnancy is viable (will continue on its own). If your pregnancy is not viable, there will be no need for abortion.
Although you're busy, taking these steps and finding support will help make your journey a bit calmer.
We know that trying to make a pregnancy decision around a busy schedule can be difficult and exhausting! At Avenue Women's Center, we can help ease your burden. You can schedule a free ultrasound exam with us to get more information about your pregnancy and options. And our expert consultants can sit with you and be a helping hand, giving you a moment of peace in your chaos.
Schedule your ultrasound exam today!
The information provided here is general in nature.  It is not a substitute for a consultation with a medical professional. Before any medical procedure, it is imperative that you discuss your personal medical history, risks, and concerns with your doctor. If you have questions during or after a procedure, your doctor should be immediately contacted. Avenue Women's Center is not an emergency center.  If you are experiencing severe symptoms, such as bleeding and/or pain, seek immediate medical attention.  Contact your physician, go to an emergency room, or call 911.