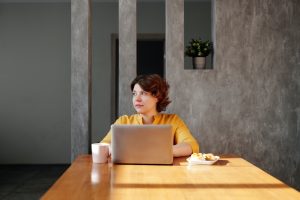 It seems like one thing after another hits your family. Maybe it feels like there's no time to rest or regroup before the crisis occurs. Perhaps you can see the toll it's having on your family members or even on yourself. At long last, there seems to be a bit of relief, and then the pregnancy test you take is positive. You might think you can't possibly add something like an unexpected pregnancy to the stress your family is going through. So, what do you do from here?
Are you considering abortion because your family already has enough going on? Feeling like you have no choice because of family dynamics can be difficult. Maybe you feel like it's the only possible way forward, or maybe you really want to talk over your options. Avenue Women's Center is here for you to answer your questions. A caring pregnancy consultant at one of our six DuPage County locations would love to be here for you as you make this difficult decision.
Call, chat, email, or text us today to talk through your situation.
When You Feel Like There's No Other Choice
Feeling like there's no option for your difficult situation can be stressful. Maybe the one option you feel you have is not the one you wish you could choose. Perhaps you're considering abortion out of care for your family. Maybe you see how stressed or difficult life is right now and you can't imagine making it more stressful. Before you make any decisions, though, it's important to think through a variety of perspectives and possibilities.
Communication is Key
Your first instinct might be to keep your pregnancy a secret so as to shield your family from potential stress. However, part of what makes a family a family is sometimes being open and sharing things with one another. Is it possible that your family could receive your news in a way that you don't expect?
Knowledge is Power
Before you make any decisions, it's crucial to gather information about your options as well as about your pregnancy.
Abortion
There are two types of abortion, medical and surgical. Do you know what each type involves or which one you'd be able to get? You can determine what kind of abortion you'd be eligible for through an ultrasound exam. How would abortion make you feel now, next year, or in the future? How might abortion affect both you and your family?
Adoption
This option can be chosen at any point during a pregnancy. Adoption can often resolve some of the concerns about choosing to parent while avoiding the risks of abortion. Learning about your adoption options might be a reassuring step for you to take at this time!
Parenting
While true that parenting can be stressful and is difficult, it's also rewarding. How might parenting fit into the picture and does it match up with your dreams and desires? How might it affect you and your family?
Considering What's Best for YOU
Maybe your family usually makes decisions together. Or perhaps you feel as if you must give up your own desires or dreams for the sake of your family. However, when it comes to making a pregnancy decision, you're the one who must decide for yourself. Out of your three options, which one lines up with your values and goals?
Sometimes a crossroads such as a pregnancy decision can be difficult to sort through. Having an unbiased professional to talk with can be helpful. When you come to Avenue Women's Center you can confirm your pregnancy with a medical-grade pregnancy test as well as see how far along you are through a limited ultrasound exam. Our consultants would also love to hear your story and walk with you into your next steps.
Schedule an appointment with us today!
The information provided here is general in nature.  It is not a substitute for a consultation with a medical professional. Before any medical procedure, it is imperative that you discuss your personal medical history, risks, and concerns with your doctor. If you have questions during or after a procedure, your doctor should be immediately contacted. Avenue Women's Center is not an emergency center.  If you are experiencing severe symptoms, such as bleeding and/or pain, seek immediate medical attention.  Contact your physician, go to an emergency room, or call 911.