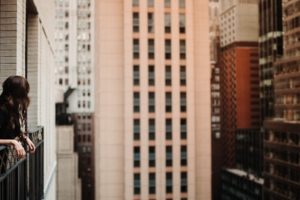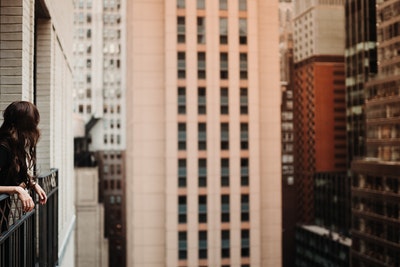 No matter the circumstances, going through a separation can be a stressful event that brings forth intense emotions. You may be feeling sad, angry, or confused as you begin to adjust to this new future that may not have been in your original plan. But something else may have changed, and as you go through the process of separation, you may have learned about an unexpected pregnancy. Understandably, your situation can make tough circumstances even harder, as this pregnancy may not have been something you and your former spouse had anticipated. The timing of this event can make things seem quite challenging, but gathering more information can help you take the next step in your journey.
Separation during a pregnancy can feel like an emotional upheaval, and it may seem as if the weight of the world is on your shoulders. Avenue Women's Center has six locations throughout the western suburbs of Chicago, and our expert staff is equipped to help women throughout a variety of unexpected pregnancy situations. If you are considering abortion due to separation, our timely services, including ultrasounds and abortion consultations can provide you with the information you need. Our private consultations take place in a safe, nonjudgmental environment, and we can also discuss parenting and adoption as pregnancy options if you are still processing your decision. Call, chat, email, or text us today for a free appointment at a center near you!
Prioritizing Your Health During a Time of Stress
Facing an unexpected pregnancy, as well as a separation from your spouse, can be an emotionally devastating experience. Therefore, it's understandable when stress forms in response to an overwhelming circumstance, and these events can be draining on our physical and mental health. Try allowing yourself to pause for a moment before you make a decision about abortion or any of your other unexpected pregnancy options.
When we only focus on the negatives, we often burden ourselves with unhealthy thoughts that can increase the amount of suffering we face during an ordeal. By forcing your thoughts to remain focused on what you feel you cannot do, you may be applying unnecessary pressure to yourself that can hinder your ability to resist making an impulsive decision. Remaining in your head for too long is generally unhelpful, as it can influence you to believe some of the lies you may tell yourself. This can make it harder to choose one of your pregnancy options if you feel you must act quickly in order to satisfy an unconstructive expectation you have placed upon yourself.
While coping with an unexpected pregnancy during a separation, it's recommended that you be kind to yourself. Allow yourself plenty of rest, spend time with friends who encourage a positive attitude, and even if you are still considering abortion, begin scheduling doctor appointments so your condition can be assessed. When we bring ourselves down with hurtful lies that we perpetuate against ourselves, it can be easy to forget we still deserve time to ensure our own health and happiness.
To assist in the decision-making process, it can be helpful to have an ultrasound prior to finalizing an abortion decision. This is because an ultrasound will be able to provide more information on your risks early in pregnancy, such as miscarriage or an ectopic pregnancy. If any of these conditions are detected with an ultrasound you obtain through a doctor or a pregnancy clinic, then alternate next steps are needed.
Staying Positive Through Uncertainty
You may feel a loss of security after a separation, as there has been a drastic change that may have left you unsure about the future. Even if things were tense when living with your spouse, there was still a sense of assuredness in knowing what to expect. This is something different, and coupled with the news of a pregnancy, you may feel tempted to give into despair.
To keep yourself feeling hopeful during this time, there are a few suggestions that may assist with the transition.
Establish an Arrangement:
It's possible to regain a sense of control by setting up some ground rules with your spouse. (If you'd like to ensure these rules remain intact, legal assistance may be required.) If your spouse is open to talking about the unexpected pregnancy, it may be a good idea to have this conversation within the presence of an unbiased party. Either through legal counsel or a pregnancy consultant, you and your spouse can have an open discussion about what each pregnancy option may look like while you're separated. Starting small and then beginning to work out the big stuff may lend your situation a bit more predictability and remove some of the stress.
Seek Support:
Due to the trauma of a separation, you may feel determined to sort things out on your own. Maybe you feel you have your unexpected pregnancy decision all figured out, and a potential desire to want to do things alone may be why you're considering abortion. While you're a strong person, it's often a sign of healthy self-awareness to recognize the importance of assistance from others. As you work to continue telling yourself positive thoughts to ease your physical and emotional stress, you may want to consider setting aside time to discuss your pregnancy concerns and any other feelings you may have. This can be done through a spiritual leader, a counselor, or a pregnancy consultant, and all three are avenues of support willing to listen.
Avenue Women's Center understands the trials of going through a separation while pregnant. On top of our free, limited ultrasound services to assess your early pregnancy risks, our compassionate pregnancy consultants can meet with you for a private consultation to discuss any concerns. You are not alone. Reach out today for an appointment and take the next steps in your journey.
The information provided here is general in nature.  It is not a substitute for a consultation with a medical professional. Before any medical procedure, it is imperative that you discuss your personal medical history, risks, and concerns with your doctor. If you have questions during or after a procedure, your doctor should be immediately contacted. Avenue Women's Center is not an emergency center.  If you are experiencing severe symptoms, such as bleeding and/or pain, seek immediate medical attention.  Contact your physician, go to an emergency room, or call 911.