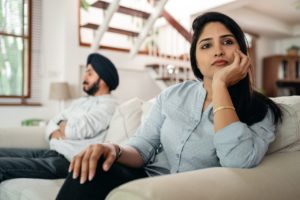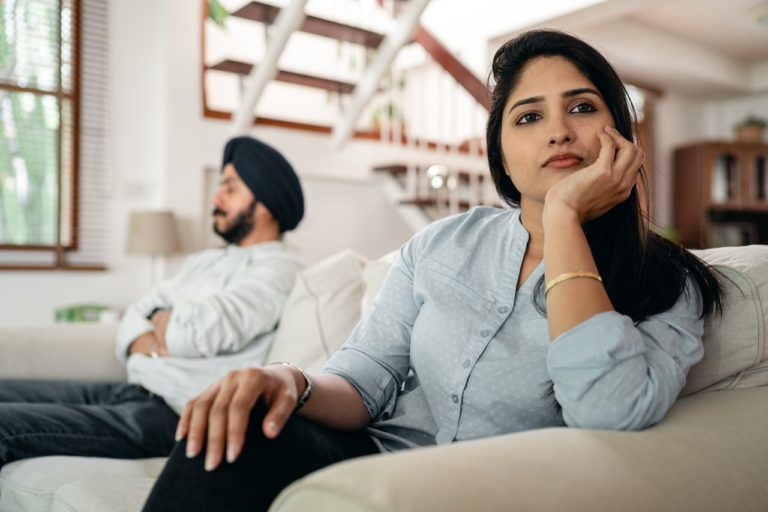 When a relationship begins, there's often an exciting honeymoon period where it's difficult to imagine yourselves ever seeing other people. However, the longer you're with someone, the more time gradually begins to reveal their faults. While certain things might have seemed cute at first or were easy to ignore, perhaps the exposure of these flaws led to the conclusion of your relationship. But lingering feelings might have motivated you and your partner to attempt to give each other another chance. Maybe even more than once. But after the most recent time, you might have noticed some peculiar symptoms. The addition of an unexpected pregnancy to your relationship may have you wondering what this means for you and your partner.
Frequent changes in your relationship can make the news of an unexpected pregnancy difficult to hear. With six centers in the Chicagoland area, Avenue Women's Center is here to help ease you through this sudden transition. We provide free, medical-grade pregnancy tests to confirm your results. Afterward, you'll have the chance to sit down for a private discussion with one of our trained pregnancy consultants. During your appointment, you're free to ask questions about abortion, adoption, and parenting. Our expert staff will ensure you have access to all of the reliable information you need. Contact us today to schedule a free consultation appointment and receive honest answers to your pregnancy questions!
Confirming the Unexpected Pregnancy and Assessing Your Choices
After confirming you are indeed pregnant through an at-home test, a doctor, or a first-step options clinic, you might have begun to consider what options you have available to you. If you're still struggling with feelings of fear, frustration, confusion, and shock, then it's okay to give yourself time to process these emotions. This can be a challenging experience for any woman, and coping with a sudden change can be hard.
But if you find yourself feeling alone or emotionally overwhelmed, please don't hesitate to reach out for guidance. A professional resource such as a counselor or a pregnancy consultant can provide assistance. This way, space can be provided for you to talk openly about any anxieties related to your situation, and allow you to receive confidential support.
Weighing heavily on your mind at this time may be the relationship you have with your partner. It's possible you haven't told him about the pregnancy yet. Thoughts about how he may react can fill you with nervous anticipation. Whether you've known each other for a long time or only a short while, an unexpected pregnancy often acts as a life-changing catalyst for any couple.
The fact that you and your partner are off and on may have contributed to doubts about continuing the pregnancy. Even if this is your first time being pregnant, you may be aware that a situation like this typically requires a lot of responsibility. And there may be concerns about the ability of you and your partner to commit to one another.
Try to remember you do not have to make an abortion decision right away. You have time to consider all of your options. Also, there's time to determine the level of involvement you may want your partner to have.
Processing the Changes of an Unexpected Pregnancy
It's possible that you and your partner have yet to have a serious discussion about the possibility of having children. If you've decided to tell him about the pregnancy and include him in the process of making a plan, a mature conversation like this may be necessary. As you consider how this pregnancy may affect your relationship, talking things through can enable you to see how you may be able to work as a team and withstand pressures together. This can always be done within the presence of a counselor, spiritual leader, or a pregnancy consultant, as having these individuals can serve as an unbiased observer.
If the two of you are leaning towards abortion due to concerns about your level of commitment, it may be a good idea to put yourselves through a trial run. Before you make a decision, women facing an unexpected pregnancy often still need to schedule medical check-ups, even if they do not plan to continue the pregnancy. Try attending doctor appointments together, and see if your partner will come with you to an ultrasound appointment. This exam is often necessary to rule out complications and determine your pregnancy's gestational age. By working together to receive relevant information about your pregnancy, you may experience progression in your relationship.
Available Support in the Midst of an Unexpected Pregnancy
If you and your partner do not work out, you do not have to see this as a form of failure. It likely means that too much happened, and at the wrong time. Ultimately, the choice you make about your pregnancy is impacted by the information you gather, and how you personally feel about your options. There are many forms of support available to you. So, even if you cannot rely on your partner, you do not have to face this all alone.
Experiencing an unexpected pregnancy in the midst of an on-again, off-again relationship? Avenue Women's Center is here to help. We provide women with free pregnancy services and options information to ensure you're not without support. Our expert staff will listen to your concerns in a nonjudgmental environment. Depending on your preference, we can even take time to meet with both you and your partner during an appointment. Reach out today for unexpected pregnancy support at no cost!
The information provided here is general in nature.  It is not a substitute for a consultation with a medical professional. Before any medical procedure, it is imperative that you discuss your personal medical history, risks, and concerns with your doctor. If you have questions during or after a procedure, your doctor should be immediately contacted. Avenue Women's Center is not an emergency center.  If you are experiencing severe symptoms, such as bleeding and/or pain, seek immediate medical attention.  Contact your physician, go to an emergency room, or call 911.