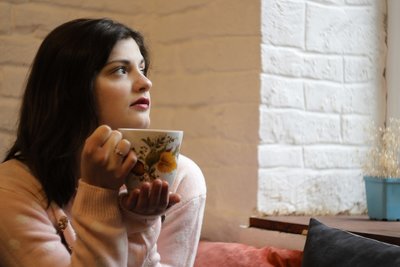 Here at Avenue Women's Center we meet with women on a regular basis who are considering abortion due to their life circumstances. Perhaps they feel too old or too young to have a child. Maybe their partner is not interested or willing to be involved. Their finances may be unstable or they are in the process of fulfilling plans for their future. Whatever the reason, they are pursuing abortion because of where they are in life.
Avenue Women's Center is a limited medical clinic providing assistance and services for women facing unexpected pregnancy. We have helped many women who feel like now is "just not the right time." Abortion information and pregnancy options consultations are just a couple of the services we provide that can assist you in taking your next step. Contact us right away for an appointment at one of our five Chicagoland locations.
There are many reasons women may consider abortion. Often, we hear women sharing about their life circumstances as a major factor:
"I want to finish school."
"The father is not involved."
"My health is at risk."
"I'm too old (or young) to go through with this pregnancy."
"I already have children."
"It's just not the right time."
In considering these circumstances, there are a few factors that can help in the decision-making process:
Are any of these circumstances temporary? Life circumstances often change, and sometimes those changes occur within a short span of time. Will your situation be different a few months or years from now? Would that make an impact on your pregnancy decision?
Are you open to other options besides abortion? Adoption is an option that often addresses the issue of life circumstances and allows for the continuance of the pregnancy. Would this be an option to consider?
What are your personal beliefs? Often values and a person's faith background make an impact on a pregnancy decision. Do your own personal beliefs play a role in your consideration of abortion?
Are others pressuring you or influencing your decision? An unexpected pregnancy often brings out strong opinions in others—including friends, family, and your partner. Is their opinion impacting your decision in any way? Are you considering abortion on your own, or as a result of someone else?
Do you have enough information on abortion or your other pregnancy options? It's important to make an informed decision. Gather information on abortion, including types of abortion, abortion risks, and potential emotional effects. Learn about it and take the time to process through your decision with a trusted person.
If you're considering abortion due to where you are in life, Avenue is here to help. Our expert client advocates are able to walk you through helpful abortion information and process any questions or concerns you may have in a caring, nonjudgmental environment. You don't have to navigate this alone. We understand each woman's situation is as unique as herself. Call, chat, email or text right away for an appointment. We are here for you!
The information provided here is general in nature.  It is not a substitute for a consultation with a medical professional. Before any medical procedure, it is imperative that you discuss your personal medical history, risks, and concerns with your doctor. If you have questions during or after a procedure, your doctor should be immediately contacted. Avenue Women's Center is not an emergency center.  If you are experiencing severe symptoms, such as bleeding and/or pain, seek immediate medical attention.  Contact your physician, go to an emergency room, or call 911.