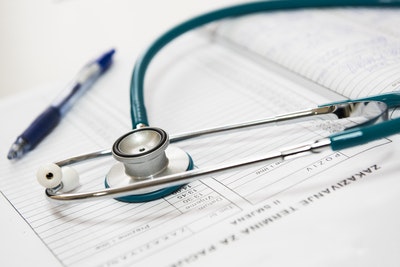 Maybe you've just received devastating news. Even if your pregnancy was unexpected, perhaps you were planning to parent and later learned something went terribly wrong. There are fetal abnormalities or the health of the pregnancy is in danger. Perhaps you feel shocked, scared, and alone. The plans you had have been turned upside down. Maybe even the support you received from your partner or family is in question. Medical advice may tell you that abortion is your best option. Where do you go from here?
You do have options when it comes to receiving an adverse prenatal diagnosis. At Avenue Women's Center we will provide you with support and information on your next steps. We offer free consultations with our nonjudgmental staff where you can talk through your situation and address your unique concerns. Contact us today and set up your free appointment at one of our six DuPage County locations! Support and hope are waiting for you.
Receiving a Fetal Birth Defect Diagnosis
A prenatal screening test may be administered on patients who intend to use the results to guide them in decisions about their pregnancy. This may involve your healthcare provider obtaining a blood or tissue sample to see if your genes carry an inherited disorder. Your healthcare provider may then use this information to determine the chances of a fetus developing one of these inherited conditions, and this test can be done before or during your pregnancy. Another way your healthcare provider may screen for potential abnormalities is through an ultrasound exam, using the findings to provide diagnostic information.
Remember that screenings are typically only identifying the possibility of your child having a fetal abnormality. Some women whose test indicated that an anomaly may be present have discovered later that the fetus was healthy. It is recommended to see a specialist after an adverse prenatal diagnosis, as he or she may be able to advise you on other forms of treatment and present you with balanced options.
In some cases, parents have even opted for fetal surgery or surgical repair after birth to correct serious anatomical problems. Talking through these options with a medical professional who specializes in these types of pregnancies may supply you with helpful advice before you decide on what treatment to pursue.
Potential Treatment Options for a Fetal Abnormality
Fetal Surgery
You may want to ask a specialist if fetal surgery is an option. Fetal surgery can allow for early intervention during a pregnancy. Through the use of sophisticated surgical procedures, disabling and life-threatening birth defects during fetal development can be treated before birth. While the procedure is often complex, requiring a highly skilled expert to provide comprehensive medical care to both mother and child, a few medical centers have the means to perform it.
Consultation
A fetal anomaly diagnosis can be life-changing, and it may add an additional element of stress to your unexpected pregnancy that you may not have anticipated. In this case, it can be helpful to have an honest discussion with a professional who can help educate you about all of your options. Resources such as a counselor, a spiritual leader, or a pregnancy consultant may be able to supply you with helpful information and support during your pregnancy decision.
Receiving adequate and balanced information about a fetal abnormality diagnosis may help with an unexpected pregnancy decision. By developing an understanding of what this diagnosis may entail, the resources you may need during this time may become clearer to you. This news may be stressful, but you deserve to have access to a form of support that will equip you with the knowledge you feel you need to make a decision about your prenatal diagnosis.
News of a fetal birth defect can be shocking, but Avenue Women's Center is here to ensure you have the support you need during this time. Our compassionate pregnancy consultants can meet with you to discuss concerns about the pregnancy and provide you with support and referrals to assist you in seeking further treatment. Your health and well-being are important to us, and we are here to help. Contact us to schedule an appointment today to receive free information about your pregnancy!
---
References:
The American College of Obstetricians and Gynecologists. (2019, September). Prenatal Genetic Screening Tests. Retrieved from: https://www.acog.org/Patients/FAQs/Prenatal-Genetic-Screening-Tests?IsMobileSet=false
Children's Hospital of Philadelphia. (2013, November). About Fetal Surgery. Retrieved from: https://www.chop.edu/treatments/fetal-surgery/about
KidsHealth. (2017, September). Birth Defects. Retrieved from: https://kidshealth.org/en/parents/birth-defects.html
Reviewed by Patricia Kuenzi, APN-CNP, MSN, ANP, PNP.
The information provided here is general in nature.  It is not a substitute for a consultation with a medical professional. Before any medical procedure, it is imperative that you discuss your personal medical history, risks, and concerns with your doctor. If you have questions during or after a procedure, your doctor should be immediately contacted. Avenue Women's Center is not an emergency center.  If you are experiencing severe symptoms, such as bleeding and/or pain, seek immediate medical attention.  Contact your physician, go to an emergency room, or call 911.