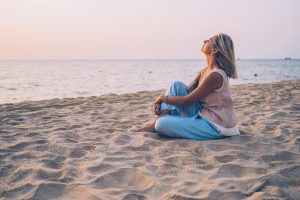 Dealing with chronic or ongoing health problems and adding an unexpected pregnancy on top of it all can be stressful. As you navigate this difficult space, perhaps a lot of questions come to mind, or you are filled with worry or anxiety. Are you considering abortion because your pregnancy is bad for your health? Taking time to process through this may be just what you need.
Avenue Women's Center is a first-step pregnancy center with six locations in Chicagoland, Illinois. We specialize in early pregnancy services such as medical-grade pregnancy tests and ultrasounds. Our caring consultants love to sit with women and listen to their concerns. Going through a pregnancy that is hard on your health can feel isolating, but we are here for you.
Reach out today to talk with one of our caring consultants.
Taking Time to Process
Having health difficulties with the addition of a pregnancy can take a toll on your emotions. You may find it particularly helpful to take unrushed, undistracted time to think through your situation. Taking a moment for yourself to do something you enjoy can help to relieve stress and bring clarity to your path. Perhaps at some point you want to discuss your situation with close, trusted friends or family so they can offer perspective and support. Lastly, finding someone outside of your situation such as a counselor, faith leader, or pregnancy consultant to talk with can be helpful as you figure out how to move forward.
Second Opinions Can Offer Hope
If you haven't done this already, it may soon be time to get a second opinion. All of us make mistakes sometimes, or don't have the most holistic perspectives when it comes to figuring a problem out. Having a second opinion could be exactly what you need to figure out whether you could move forward with this pregnancy with a well-established treatment plan in place. Finding out if it's possible to adequately treat your condition to enable a healthy pregnancy may be beneficial to your outlook. Just knowing that there are potential solutions and options can be empowering. Sometimes a little bit of proactive care can go a long way in giving you hope as you move forward.
What Does Your Best Outcome Look Like?
A helpful part of processing can be taking the time to think about your best possible outcome.  Would your best outcome include carrying to term and parenting? Would this include a healthy treatment plan and being thorough with any prenatal appointments? Or perhaps your best outcome looks entirely different. Discussing your hopes and dreams, no matter the current outlook of your situation, can be empowering and help you be at peace within yourself. You may want to discuss these things with your partner, a close and trusted friend or family member, or even a counselor or faith leader. Having the freedom, space, and acceptance to express yourself can make a huge difference in a stressful time.
If you are looking for space to process your path, we are here for you! Avenue Women's Center offers free services and resources to women who are going through similar situations. We hope to be part of your support system as you navigate your pregnancy decision.
Call us today to find out how we can help.
The information provided here is general in nature.  It is not a substitute for a consultation with a medical professional. Before any medical procedure, it is imperative that you discuss your personal medical history, risks, and concerns with your doctor. If you have questions during or after a procedure, your doctor should be immediately contacted. Avenue Women's Center is not an emergency center.  If you are experiencing severe symptoms, such as bleeding and/or pain, seek immediate medical attention.  Contact your physician, go to an emergency room, or call 911.