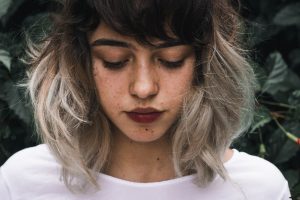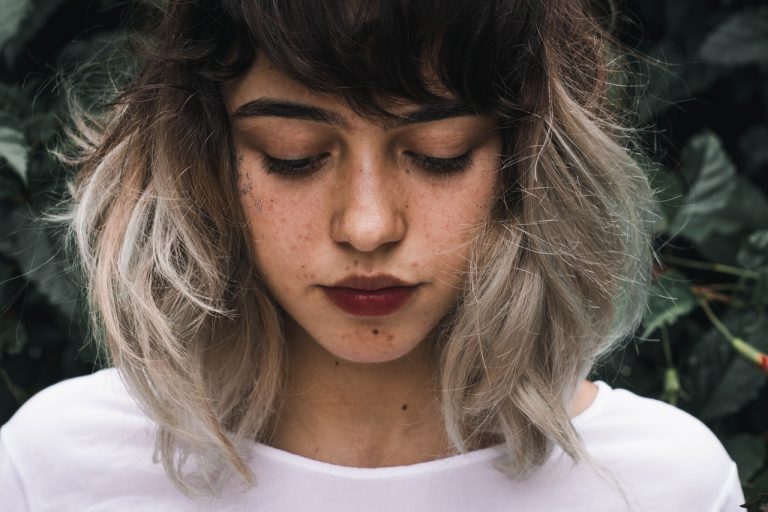 Finding out about an unexpected pregnancy can be scary. And it's normal to have questions about your options. While the first few moments following a positive pregnancy test may be filled with shock and a little bit of fear, try giving yourself a moment to breathe and analyze the situation. You might have heard that women have three choices in an unexpected pregnancy. Each potential decision comes with its unique set of pros and cons. If you're considering abortion, but feeling uncertain, what are some next steps you can take?
It's normal to experience anxiety after discovering you're pregnant. Although you may be thinking about having an abortion, it's possible you still have questions. Avenue Women's Center will journey with you through the decision-making process. We'll provide accurate information and support the whole way. During a private consultation with our caring staff, we'll help you construct a plan of action by answering any questions about abortion, adoption, and parenting.
Call, chat, email, or text us to start speaking with us about your options!
What Can I Do After Confirming the Pregnancy?
Before you consider your next steps, it's best to confirm your pregnancy. You can do this you may want through a medical clinic, doctor's office, or pregnancy center. There are many factors that can influence home pregnancy test results. Confirming your pregnancy in a professional setting allows you to address any questions that may arise.
Once you're certain, you can begin to transition into the process of deciding what to do next. When thinking about your choices, it can be helpful to do this in the company of someone who is trained to offer you reliable information. This form of assistance may come from a healthcare provider or a pregnancy consultant.
As you're probably aware, your three potential decisions are abortion, adoption, and parenting. Choosing which route to take can be challenging. That's why it's usually good to talk about your feelings. By discussing your situation with someone who can listen and be supportive, you may be able to find a bit of clarity by hearing your thought processes out loud.
Are There Steps I Can Take to Help Me Make a Decision?
An Ultrasound Exam
Learning as much as you can about your health and your options can assist with constructing a plan. By having accurate information at your disposal, you may be able to assess which path may be right for you.
It's helpful to schedule an ultrasound exam soon after you learn that you're pregnant. This is beneficial, regardless of which options you are considering. An ultrasound can alert you to any complications that may require medical attention. If the possibility of a miscarriage or an ectopic pregnancy is detected, then you may no longer need to schedule an abortion. An alternative treatment is likely to be advised.
An ultrasound is typically the most accurate way of assessing how far along you are. If you are thinking about abortion, gestational age can be an important piece of information. The age of your pregnancy is often used to determine the cost of the procedure. Depending on the laws in your state, it may also indicate whether or not abortion is still an available option.
Pregnancy Options Consultation
Receiving consultation about abortion and possible alternatives can enable you to analyze each of your decisions side by side. Since there's more than one type of abortion procedure, you may want to ask questions about them all so you can be equipped with knowledge about potential risks and side effects.
The development of your pregnancy is generally what decides if you're eligible for a surgical or non-surgical abortion. The steps behind these types of abortions tend to be different, so asking questions about them can provide you with a complete picture and help you analyze your feelings about this decision.
This may seem like a lot to take in, and it's understandable that you may feel overwhelmed. When looking for answers about abortion and your unexpected pregnancy, seeking help from a nonjudgmental resource can work with you as you navigate through this process.
Are you looking for answers to your questions about abortion? Avenue Women's Center is here to offer reliable information and support. By meeting with our expert pregnancy consultants for a private consultation, your concerns will be listened to and addressed within a confidential environment. We can also provide you with a free, limited ultrasound exam to offer information regarding your pregnancy's gestational age and viability. Receive the resources and support you need to take your next step.
Reach out today for compassionate assistance at no cost!
The information provided here is general in nature.  It is not a substitute for a consultation with a medical professional. Before any medical procedure, it is imperative that you discuss your personal medical history, risks, and concerns with your doctor. If you have questions during or after a procedure, your doctor should be immediately contacted. Avenue Women's Center is not an emergency center.  If you are experiencing severe symptoms, such as bleeding and/or pain, seek immediate medical attention.  Contact your physician, go to an emergency room, or call 911.