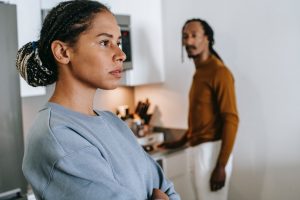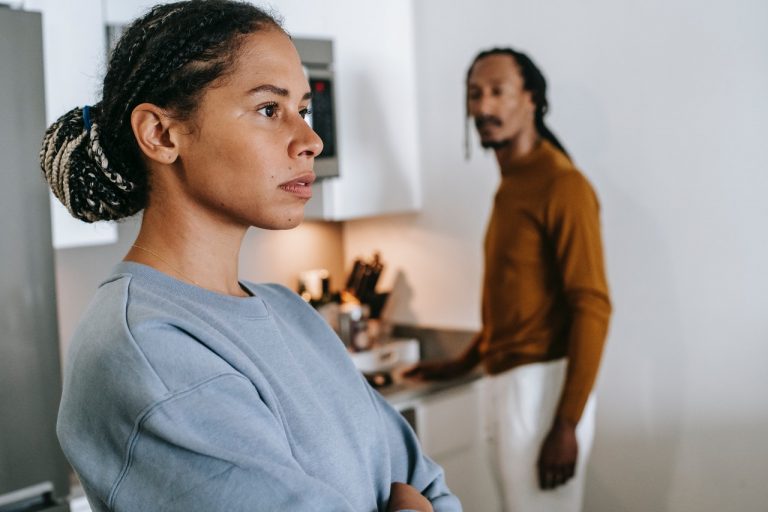 Sometimes overwhelming feelings can get the best of us. We may end up with a partner we don't want to stay with for many reasons. There may be trust issues, lack of security, abuse, or perhaps he's just the wrong person. Maybe your spouse, partner, or hook-up is not who you thought they were. We might see our partners through rose-colored glasses when we make the choice to be intimate with them. But when reality sets in, and the news of an unexpected pregnancy rocks your boat, maybe you've realized you've become pregnant by somebody that you don't foresee a future with. Maybe it's possible you're considering abortion as an option because you don't want the strings attached. An unexpected pregnancy can feel overwhelming, especially when you don't want to be with the father. But it's important to take time to process this news.
Are you considering abortion because you don't want to be with the father? Avenue Women's Center is here to partner with you as you process through this difficult decision and time in your life. Our caring and expert pregnancy consultants offer a nonjudgmental space for you to share your story. Receive the services and support you need to make a pregnancy decision you feel confident about.
Call, chat, email, or text us today to schedule a free meeting with a pregnancy consultant!
Get to Know Yourself Again
If continuing your pregnancy because you don't want to be with your partner seems daunting, it can be helpful to first reconnect with yourself. When we are with somebody, it can be easy to lose ourselves in them. In order to make the best decision for YOU, it is important you revisit who YOU are.
You might be able to do this in a few ways:
Make a list of your values, dreams, and future plans.
Spend time pursuing your hobbies and goals.
Think back on some of your favorite memories.
Visit with friends.
Remember that you are unique, strong, and empowered to make the decision you want and feel is best for you!
Your Partner & Your Pregnancy Decision
After you have reconnected with yourself and before you make any decisions, it can be helpful to ask yourself some questions! Maybe some of those questions are:
If your partner is not abusive, is it possible you could make it work with them?
Do you have a support system outside of your current partner?
Can you continue a pregnancy and choose parenting without this partner?
What is it that YOU want?
Remember, only YOU can choose what is best for your body and life. Your partner, whether you want to be with them or not, does not have control over your decisions. You are unique, strong, and empowered to make the decision you want and feel is best for you!
Are you having trouble making a decision about your unexpected pregnancy? Maybe you've taken the time to ask yourself questions and process this news, but you're still unsure which direction to go. Avenue Women's Center is here to partner with you through this difficult time. Our expert, caring pregnancy consultants are ready to give you a nonjudgmental space to walk through the emotions you are experiencing! By offering limited medical services and confidential pregnancy consultations, Avenue Women's Center is dedicated to your personal health and privacy. We'll equip you for the next steps in your pregnancy decision.
Schedule a meeting today with our expert consultants!
The information provided here is general in nature.  It is not a substitute for a consultation with a medical professional. Before any medical procedure, it is imperative that you discuss your personal medical history, risks, and concerns with your doctor. If you have questions during or after a procedure, your doctor should be immediately contacted. Avenue Women's Center is not an emergency center.  If you are experiencing severe symptoms, such as bleeding and/or pain, seek immediate medical attention.  Contact your physician, go to an emergency room, or call 911.