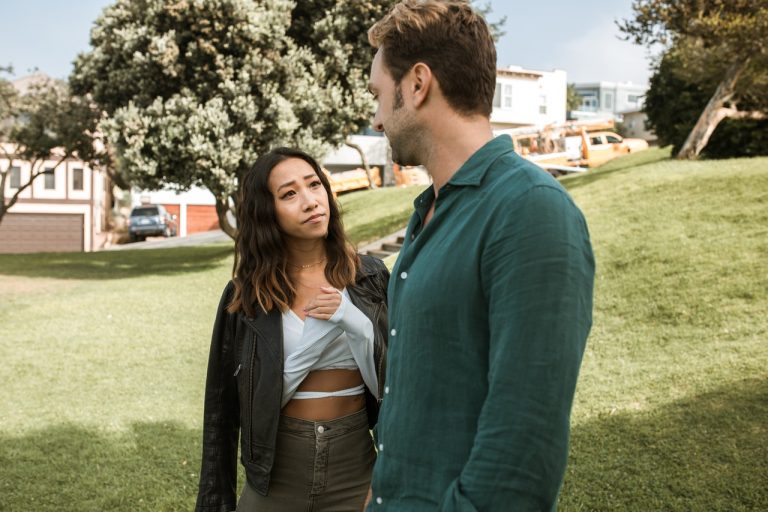 When your partner does not meet your expectations, it can feel overwhelming. It's even more difficult if you're pregnant and your partner is in a relationship with someone else. The emotions you feel may have led to doubts about continuing the pregnancy. If you find yourself in this particular situation, there are a few questions to consider before moving forward. What does an unexpected pregnancy mean for you? Do my partner's actions mean I should have an abortion? As you contemplate these thoughts, is there an attentive listener you can share them with?
Are you considering abortion because your partner is with someone else? Avenue Women's Center is here for you. With six centers in DuPage County, you'll receive relevant services and compassionate support. If you're thinking about abortion, we can offer reliable information about the different procedures and alternatives. During this challenging journey, our caring staff will walk alongside you within a nonjudgmental environment. We're dedicated to providing you with the resources you need.
Call, chat, email, or text us for help weighing your unexpected pregnancy options!  
How Can I Cope With Being Pregnant In These Circumstances?
Understandably, there may be a lot of anger, confusion, and uncertainty right now. You probably have a lot of strong emotions building up inside you. Because your partner is with someone else, you may have thought about abortion. But an unexpected pregnancy means there's usually much to consider regarding your health. Not just physically, but emotionally as well.
Your partner's connection to another woman may have hurt you, especially if he was dishonest during your relationship. If you go through with having an abortion, what are your reasons? Are they tied to him?
If your abortion decision is related to what your partner has done, how will you feel about it afterward?
Before you commit to one of your options, it's important to clarify the reasons for your choice. Once you've done that, you can start ironing out the details. This can help create a clearer picture going forward.
Who Can I Talk to About My Partner and Potential Abortion Decision?
It can be helpful to communicate what you're feeling. This may mean discussing your thoughts with a supportive person. Perhaps you want to reach out to someone within your social circle, like a friend or relative. Or you may want to consult a professional resource, like a counselor or a pregnancy consultant.
You may be hesitant to open up to someone. Perhaps you want to just move forward with your decision to have an abortion alone. But talking things through can be a helpful first step. Communicating your feelings can bring clarity on what to do next. Speaking with a trained professional can also supply you with valuable information about your options.
Valuing Yourself When Thinking About Your Options
Heartbreak over a partner can impact our mind and well-being. When relationships don't work out, this can make us question our self-worth. Pregnancy is a period where most women tend to be emotionally vulnerable. This is why it can be crucial to have support to lean on in moments of stress.
Facing an unexpected pregnancy can be hard. But you have time to balance information about your options with your decision. After weighing the pros and cons, which choice offers you the most benefits?
Health Considerations
There's also the matter of your physical health. Once you confirmed the pregnancy, have you determined if it's viable (likely to continue on its own)? Do you know your risk of miscarriage? Even if you're considering abortion or planning to continue the pregnancy, this is important information to have. An ultrasound can tell you if you're at risk for any health complications. It can also assess how far along you are.
Both of these pieces of information are usually relevant to your choice. If there is a risk of miscarriage or an ectopic pregnancy, then you may need immediate medical treatment. The gestational age of your pregnancy may help you see what type of abortion you're eligible for.
Depending on how far along you are, you may need to have a surgical or non-surgical abortion. Is this something that will impact your choice?
Personal Considerations
Contemplating abortion can be a life-changing circumstance. There may be many questions and second thoughts as you consider your options. But you are not alone. Informational resources are available to you to help you make a positive choice.
Are you thinking about having an abortion? Avenue Women's Center is here to offer nonjudgmental support and confidential care. During your private consultation appointment, we'll walk you through each of your options. Our expert staff will provide information that will assist you in taking the next steps of your decision. We also provide free, limited ultrasound exams, which let you know more information about the pregnancy & any early risks. Each of our Chicagoland centers cares deeply about your well-being. That's why we've made ourselves available to listen and answer your questions.
Schedule a time to meet with us today!
The information provided here is general in nature.  It is not a substitute for a consultation with a medical professional. Before any medical procedure, it is imperative that you discuss your personal medical history, risks, and concerns with your doctor. If you have questions during or after a procedure, your doctor should be immediately contacted. Avenue Women's Center is not an emergency center.  If you are experiencing severe symptoms, such as bleeding and/or pain, seek immediate medical attention.  Contact your physician, go to an emergency room, or call 911.