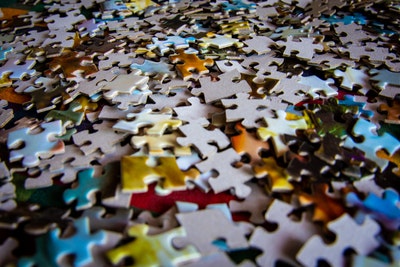 Life can throw us many puzzling choices. Unlike an actual puzzle, we don't have a picture on a box to guide us. We can feel lost at times, especially with bigger decisions such as what to do in an unexpected pregnancy situation. You might feel like you're in the middle of a complicated and mixed up puzzle, with abortion feeling like your best solution. How do you move forward and put the pieces together when considering abortion?
An unexpected pregnancy situation can have many different pieces. Avenue Women's Center is here to help you put them altogether and move forward in your decision. For nearly 40 years, we've served women in the Chicagoland area with our free pregnancy services. We offer confidential and private consultations to learn more about all of your pregnancy options, including abortion. Contact us today for your free appointment!
Puzzling Points in Unexpected Pregnancies
We all approach puzzles differently. Some of us want a visual guide so we know what pieces go where, organizing them into groups that later come together. Others are excited by the challenge of muddling through a puzzle, fitting pieces into place bit by bit until they're whole. Women can have similar approaches to unexpected pregnancies, but each situation is different. Some women might be overjoyed to put the pieces of their decision together, excited by the surprise of their pregnancy. However, many other women feel like their circumstances are all jumbled up and considering abortion as a result. For them, the pieces aren't fitting so easily into place and a solution is confusing to find. How do you know if abortion is the right decision for you?
Putting the Pieces Together in an Abortion Decision
Sometimes we need help when the puzzle is more advanced. We might not see what fits where, or what pieces are needed to fill in the gaps. It can often come from being too close to the situation in front of us. We might need to take a few steps back to gain a different perspective and figure things out. This can be true with a pregnancy decision, especially if you're considering abortion. What could be some missing pieces of your decision? What can you do to fill in the gaps? One of the first steps is learning more. Here are five helpful questions to get you started as work to piece together a decision about abortion:
• What are the different types of abortion procedures?
• When can you get an abortion?
• How much would an abortion cost?
• What are the potential physical risks involved with an abortion?
• How might I feel emotionally after an abortion?
• What are more steps I can take in my decision?
No one can piece together a pregnancy decision for you, it is ultimately yours to make. But there is help if you're feeling puzzled about your options. Avenue Women's Center understands that every unexpected pregnancy is different, and we come alongside women in their unique situations. Our nonjudgmental and knowledgeable staff will address your personal concerns and questions in a free options consultation. Learn more about abortion options and alternatives as you take the first steps of your decision. We are to support you! Call, text, chat, or email us to set up your appointment.
The information provided here is general in nature.  It is not a substitute for a consultation with a medical professional. Before any medical procedure, it is imperative that you discuss your personal medical history, risks, and concerns with your doctor. If you have questions during or after a procedure, your doctor should be immediately contacted. Avenue Women's Center is not an emergency center.  If you are experiencing severe symptoms, such as bleeding and/or pain, seek immediate medical attention.  Contact your physician, go to an emergency room, or call 911.