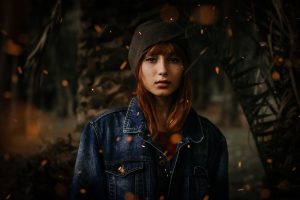 Every woman's experience with an unexpected pregnancy is unique, but many women who walk this challenging road face complex circumstances.  Perhaps you're already a mom, and now you're pregnant by a different man than the one(s) who fathered your kids.  Maybe this isn't what you'd hoped for, so you're thinking about ending the pregnancy.  It's understandable that these dynamics might feel overwhelming. Considering which pregnancy decision is best for you and your family can come with some complicated emotions.
Avenue Women's Center is here for you!  Our caring team members are passionate about creating a nonjudgmental space where you can feel comfortable processing your unique circumstances.  It's important to our professional model that you feel seen, heard, and understood when you receive services from one of our limited medical clinics.
Reach out and learn more about Avenue Women's Center!  We offer free and confidential first-step pregnancy services to help women journey on with courage and confidence. 
Accessing the Facts You Need to Make an Informed Choice
It's wise for any woman to begin her pregnancy journey by learning about her pregnancy.  Avenue Women's Center offers lab-quality pregnancy tests, limited medical ultrasounds, and options consultations, all at no cost!  If you're considering abortion, it's important to obtain an ultrasound before taking your next steps.  This will provide you with more information about how far along you are, what options are available to you, and whether your pregnancy could end on its own.  An ultrasound can also determine risks like ectopic pregnancy (a pregnancy located outside the uterus), which would require immediate medical attention and a different procedure than an abortion.  In addition to providing valuable information on your pregnancy, an Avenue staff member is available to present all possible avenues and stay by your side as you process your next best steps.  Many women experience greater confidence in their pregnancy decisions when they consider all their pregnancy options, learn about their available resources, and surround themselves with caring support.
Strengthening Your Support System
This season of pregnancy is an excellent time to take stock of your support system.  Are there people in your life who've stood by your side through thick and thin?  Your most valued relationships can be a beautiful source of strength, no matter how complex the circumstances are or which pregnancy decision you move forward with.  Maybe you feel comfortable inviting those directly involved with your pregnancy to share this experience with you.  Maybe you don't, and that's okay too!  But we all need someone kind and trustworthy to lean on in difficult times.  If you're not receiving the support that you need, Avenue would love to offer relief by connecting you with caring service providers, professionals, and other supporters in your community.
It's not always easy to navigate family relationships when your kids have different dads, so your complex feelings around this unexpected pregnancy are valid!  However, it can be helpful to consider your options and opportunities from every angle before moving forward.  The health of your family dynamics doesn't have to be determined by the circumstances behind this pregnancy.  Avenue aims to equip you for the road ahead through knowledge and encouragement.  Your pregnancy choice is yours to make, but we're here to help you take your next steps from an informed point of view.
Schedule an appointment today at one of our locations in Chicagoland, Illinois!  Walk-ins are welcome!
The information provided here is general in nature.  It is not a substitute for a consultation with a medical professional. Before any medical procedure, it is imperative that you discuss your personal medical history, risks, and concerns with your doctor. If you have questions during or after a procedure, your doctor should be immediately contacted. Avenue Women's Center is not an emergency center.  If you are experiencing severe symptoms, such as bleeding and/or pain, seek immediate medical attention.  Contact your physician, go to an emergency room, or call 911.