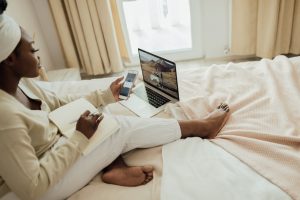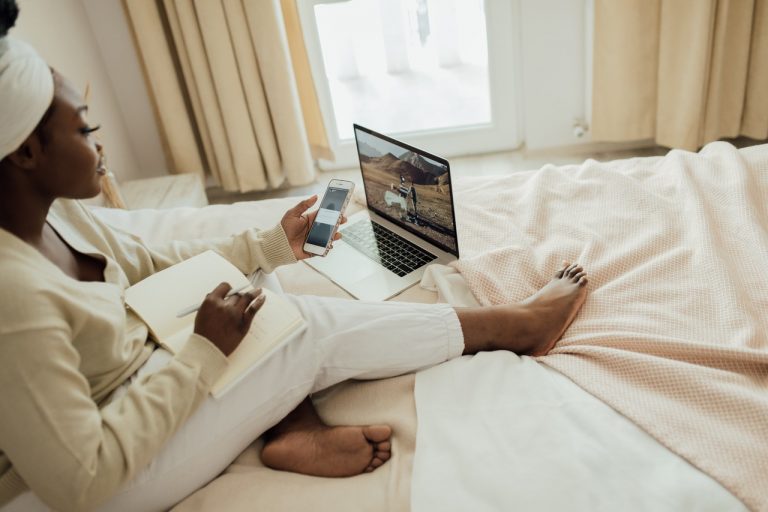 You've thought carefully about your unexpected pregnancy options. After weighing the pros and cons behind each decision, perhaps you're leaning toward an open or semi-open adoption. It's normal to want to meet the prospective adoptive parents before you finalize your plan. Unfortunately, COVID-19 restrictions have made it difficult to travel or meet up with people. This can understandably be stressful. It's likely you were hoping to be introduced to the adoptive parents before moving forward with your decision. What can you do now? It may be helpful to communicate with a professional resource who can guide you through this process.
These are unique times that we're living in because of COVID-19. Fortunately, the caring staff at Avenue Women's Center is prepared to journey with you. We offer reliable information about all your unexpected pregnancy choices in a confidential environment. If you're considering adoption, we'll help you take your next steps. Receive the information and support you need to feel confident in your decision.
Contact us today to talk through your options with one of our expert pregnancy consultants!  
Are There Alternatives to In-Person Meetings?
The opportunity to meet the adoptive parents can be comforting. For some women, this helps them feel reassured about their adoption decision. But social distancing guidelines or concerns for your own health can make in-person meetings complicated.
It's okay to feel disappointed by this. While it may not be the same, there may be alternatives to physically meeting the adoptive parents. This can still help you achieve the personal connection you may be looking to establish with them.
Video meetings have become a popular form of communication during COVID-19. Do you use Zoom, Skype, Facebook chat, or any other video conferencing platforms? Other methods of communication may include phone calls, texts, or emails.
Utilizing an alternative communication method can enable you to chat with the adoptive parents. You can hopefully see their faces and get to know them prior to the adoption placement.
Tips for Socially Distanced Meetings
It may be possible to meet the adoptive parents if precautions are taken. It's important that you and the adoptive parents stay safe if you're considering an in-person meeting.
It may be best to avoid meeting in a small indoor space. If the weather permits it, perhaps you can meet outdoors somewhere. This may include a park, an outdoor restaurant, or a  backyard. Meeting outside might make it easier to follow social distancing guidelines and reduce the risk of transmission.
If you do meet somewhere inside, try to be mindful of following proper safety protocols. Some steps you may want to take include wearing a mask and maintaining an appropriate distance. Understandably, these measures can seem tedious. But it can be worth it to ensure you and the adoptive parents are not at risk.
Is It Possible to See the Adoptive Parents at the Hospital?
A hospital plan can be a crucial part of an adoption journey. Unfortunately, COVID-19 has changed things around somewhat. You may have planned for the adoptive parents to be present with you at the hospital. Is this still a possibility?
Some hospitals have placed restrictions on visitors because of COVID-19. You may want to check with the hospital ahead of time and plan accordingly. There's also a chance you might need to be prepared for things to change. Even if your hospital allows visitors, visitation guidelines may be altered depending on the virus.
Adoption specialists can help walk you through the process. These specialists typically help you work with the hospital to create a plan. One that will suit the needs of everyone involved.
Navigating through an adoption plan during COVID-19 can be overwhelming. But during this time, there are professional resources who can help you work through obstacles.
Your concerns about managing an adoption in the era of COVID-19 are valid. You deserve to be respected and heard as you try to adjust your adoption plan accordingly. Avenue Women's Center is here to partner with you to ensure you can locate the answers you need. We'll supply you with reliable information about adoption so you can start making a plan.  
Schedule your free appointment with us today!
The information provided here is general in nature.  It is not a substitute for a consultation with a medical professional. Before any medical procedure, it is imperative that you discuss your personal medical history, risks, and concerns with your doctor. If you have questions during or after a procedure, your doctor should be immediately contacted. Avenue Women's Center is not an emergency center.  If you are experiencing severe symptoms, such as bleeding and/or pain, seek immediate medical attention.  Contact your physician, go to an emergency room, or call 911.