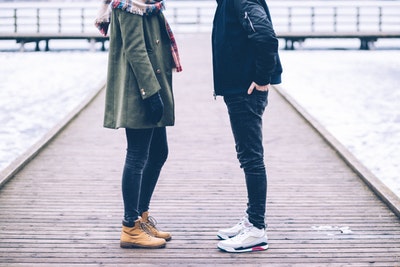 "Am I really pregnant right now?!" An unexpected pregnancy is often a surprising experience. Some might be ecstatic by the news. Others could feel a wave of emotions, with shock overcoming them. It might be difficult to process the idea of being pregnant at this point in life, leaving you concerned about your next steps. How can you move past the initial shock and make your best pregnancy decision? And what if your feelings of shock are leading you to consider an abortion?
Confirming your pregnancy with an accurate test could be one of your next steps. Avenue Women's Center offers free, medical-grade pregnancy tests accurate just 10 days after conception. We've helped women in the Chicagoland area take the first steps in their pregnancy decisions for nearly 40 years, and our expert pregnancy consultants are here to support you as you face the initial shock of an unexpected pregnancy. Call, text, chat, or email us to learn more about how we can help you!
How can shock affect you and your emotions?
Shock can be experienced in a variety of ways. Just like with most feelings, everyone reacts to shocking news differently. Some common physical reactions can include feeling jittery, nauseous, and physically ill. In reality, you know you weren't physically hit in the stomach, but it can certainly feel that way. Adrenalin can feel like it's surging through you, causing your thoughts to seem like they've suddenly rushed miles away from you. Some experience anger at first and lash out, while others might feel sadness and withdraw inward.
Shock is often associated with our body's natural instincts of fight-or-flight responses. You either want to flee from the shocking situation or prepare yourself to act fast. You might be considering an abortion as either a fight or a flight response. Perhaps you want to act quickly and get an abortion to have everything go back to normal. Maybe you feel the urge to run and hide from your pregnancy decision, or possibly even feel disconnected from your situation as though you're watching it instead of living it. Both fight or flight reactions can make an unexpected pregnancy decision even tougher to face.
Facing a pregnancy decision after the initial shock …
Getting past the initial physical and emotional effects of shock can be difficult. Your thoughts could feel clouded as you try to let news of an unexpected pregnancy sink in. Abortion might seem like your only option among the haze of possibly mixed and conflicting thoughts and feelings that shock can bring on.
It can be tempting to act on your initial feelings of shock and make a quick decision. However, a pregnancy decision should be made with a clear and focused mind that's able to comprehend the bigger picture. Give yourself a little time to let it all sink in. After the initial shock wears off, revisit your thoughts about abortion. Are your feelings conflicted? Are they the same or different after the shock has faded? Do you have concerns about abortion procedures? What are the types of abortion available at this stage of your pregnancy? What could an abortion mean for you emotionally? Is your pregnancy even viable (likely to continue)? These are just some of the many questions you might ask yourself, but you don't have to face them on your own …
Considering an abortion with an unexpected pregnancy can be a shocking and confusing experience. You might have many questions and find yourself seeking nonjudgmental answers. Avenue Women's Center understands the importance of getting all the facts about your options. Learn the answers to your unique and personalized concerns with accurate abortion information during a free pregnancy consultation. Contact us today to gain insight into all of your options in a supportive and confidential atmosphere!
---
Reference:
Psychology Today. Alice Boyes Ph.D. (2018, March). What Is Psychological Shock? And 5 Tips for Coping. Retrieved from: https://www.psychologytoday.com/us/blog/in-practice/201803/what-is-psychological-shock-and-5-tips-coping.
The information provided here is general in nature.  It is not a substitute for a consultation with a medical professional. Before any medical procedure, it is imperative that you discuss your personal medical history, risks, and concerns with your doctor. If you have questions during or after a procedure, your doctor should be immediately contacted. Avenue Women's Center is not an emergency center.  If you are experiencing severe symptoms, such as bleeding and/or pain, seek immediate medical attention.  Contact your physician, go to an emergency room, or call 911.