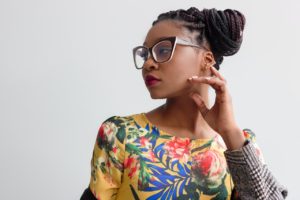 Facing an unexpected pregnancy can be an overwhelming circumstance. And in addition to concerns about the future, it can be difficult to begin sorting through all of your options. In your situation, you may feel as if abortion is not something you want to choose. But perhaps you're uncertain about the decisions you have left. What are the available abortion alternatives? As you gather information about your choices, how do you know which one is right for you?
Do you need help exploring all of your potential pregnancy options? Whether you're looking into abortion or abortion alternatives, Avenue Women's Center is here to assist you. With six locations in the Chicagoland area, we'll supply you with accurate information about your three unexpected pregnancy choices, tailoring the consultation to your unique needs. All of our services are completely free and confidential. Contact us today to start receiving unexpected pregnancy support at no cost!
What Other Choices Do I Have Besides Abortion?
While some women feel an abortion decision is the right one for them, you may not be so certain. It's okay to want to carefully consider alternatives when it comes to an unexpected pregnancy. It usually takes time to decide which path may be the best way forward. Making an informed decision about your pregnancy is typically the best way to feel confident in the choice you've made.
Now, if you've decided against abortion, it may seem as if there are only two options left: adoption or parenting. But these decisions are often accompanied by a wide variety of potential arrangements. If you have not already done so, it may be helpful to arrange a time to meet with a counselor or a pregnancy consultant in order to help you sort through them all.
Parenting as an Abortion Alternative
Single Parenting:
If you have a strenuous relationship with your partner, then parenting alone is one of your options. While parenting may become easier as the child gains independence, there's generally a lot of responsibility tied to this choice. Single parenting can also be expensive, so you may want to see what systems of support are available to you. This may come in the form of friends or family, community organizations, or government programs.  Depending on your area, there are often lots of resources available to provide assistance if you choose to move forward with this option.
Co-Parenting:
If you and your partner are on good terms, or a friend of yours has offered their assistance, co-parenting may be on the table. This may help with dividing up the duties associated with raising a child. However, it may be important to carefully consider this first. Do you feel comfortable parenting alongside someone else? Before you commit to this, you and your partner, or whoever else may have agreed to co-parent with you, may want to sit with a counselor or a pregnancy consultant. This way, before the decision is made, you'll have the opportunity to discuss possible concerns and strategize about how to work with one another in the company of an unbiased mediator.
Temporary Guardianship:
Current circumstances might have made it hard for you to imagine being a parent, but perhaps you feel things may change.  If you don't feel confident in your ability to parent because of needing to finish school or find a better job or housing situation, arranging for a temporary guardianship may be applicable to you. While not as permanent as adoption, this typically involves you legally granting custody of your child to a close friend or relative for a short amount of time.
It's likely you'll want to communicate with your friends or family members about this decision. Together you can determine a plan for this transitory period where they'll have the responsibility for your child. If you're still uncertain about parenting in the future, you may want to bring in legal counsel or an adoption specialist to discuss the possibility of kinship adoption. If this happens, then please keep in mind your friends or family members would be considered this child's adoptive parents. So you may want to discuss any potential disagreements this may cause ahead of time.
Adoption as an Abortion Alternative
Adoption:
If you're thinking about forming an adoption plan as an abortion alternative, it can be helpful to understand the process behind it. Adoption is usually available no matter how far along you are in your pregnancy. Many women may even be offered financial assistance with pregnancy-related expenses through the agency. With so many different forms of adoption, such as open, semi-open, or closed, you may want to gather more information about what these choices may look like through an adoption specialist or a pregnancy consultant.
If you need help sorting through abortion or abortion alternatives, Avenue Women's Center can help. We are here to provide you with free information and support. Our services will enable you to talk freely about your options with an expert pregnancy consultant, who can answer any questions you may have about abortion, adoption, or parenting. We're here to help you make an informed choice. And our caring pregnancy consultants will respond to all of your voiced concerns with compassion and understanding. Reach out today to receive answers to your unexpected pregnancy inquiries!
The information provided here is general in nature.  It is not a substitute for a consultation with a medical professional. Before any medical procedure, it is imperative that you discuss your personal medical history, risks, and concerns with your doctor. If you have questions during or after a procedure, your doctor should be immediately contacted. Avenue Women's Center is not an emergency center.  If you are experiencing severe symptoms, such as bleeding and/or pain, seek immediate medical attention.  Contact your physician, go to an emergency room, or call 911.