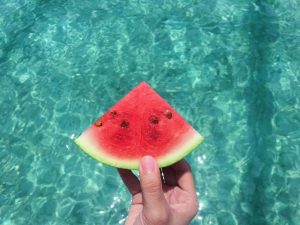 Summer is right around the corner!  And for many of us, this is a huge relief.  Maybe you're really looking forward to a particular aspect of our most highly anticipated season (at least, here in the Midwest).  Most people love long, warm days in the sun… exciting (or relaxing) vacations with family and friends.  However, if you're coping with an unexpected pregnancy today, you're facing the months ahead with a unique perspective.
Avenue Women's Center aims to help individuals, couples, and families thrive in the middle of tough circumstances caused by an unexpected pregnancy.  We've been providing early pregnancy support to persons in Chicagoland, Illinois and beyond since 1981!  And we continue to be a trusted community resource after more than four decades of faithful service.  If you're coping with an unexpected pregnancy this summer, consider reaching out!  You'll be met with genuine care and compassion.
Discover our free first-step pregnancy services!
Summertime is Gearing Up, But Maybe You're Not in the Mood
For many people, summer is an opportunity to step outside the boundaries of home and work life, and reconnect or build new relationships.  Maybe you're getting busy with summertime comings and goings, like sports/athletics, summer programs, outdoor activities, and weekend trips.  Maybe you're seeing family and friends for the first time in a while.  But if you're facing an unexpected pregnancy, social activities may be the last way you want to spend your time.  You're likely anxious and frustrated about your circumstances, maybe embarrassed.  You're probably not eager to share this experience with others.
Often, it's grating to be around people who seem to be having a wonderful time, when it feels like your own life is falling apart.  The family members, friends, and acquaintances in your circle may be oblivious to your pain, or unaware of how to approach you and your pregnancy situation in a way that's supportive and helpful.  It's possible to feel completely isolated even when surrounded by others.  Are dynamics like these becoming a pattern in your life?  If so, Avenue Women's Center is here to help you discover authentic care, practical help, and peace of mind.  We're an early pregnancy center with six limited medical clinics based in Chicago's western suburbs.
Connecting with a First-Step Pregnancy Center
If you're having a difficult time coping with an unexpected pregnancy, distancing yourself from others may feel like the most natural response.  But staying connected with a small group of caring, trustworthy supporters is the best thing you can do to safeguard your overall wellness.  Our expert staff at Avenue Women's Center is available to partner with you in your pregnancy journey.  With over forty years of experience serving persons facing circumstances like yours, we know what it's like to manage an unexpected pregnancy during every season (of the calendar and of life).  Avenue's pregnancy consultants and nurses are committed to meeting you with warmth and empathy, never judgment.  It's our role to listen and inform, so you feel empowered to take your next steps with confidence and autonomy.  We'd love to help you strengthen your support system by helping you connect with other sources of encouragement as well!
The characteristics that make summer joyful for some (like social activities) may trigger frustration and weariness for others.  Perhaps you can relate.  If so, you're in good company!  Know that it's possible to find balance between restful, quiet time to yourself and helpful interactions with people who care.  At Avenue, we believe in the women we serve.  We believe each and every person is fully capable of embracing her own best pregnancy outcome.  We're here to equip her with reliable information about her pregnancy, her options, and available resources, so she has a firm foundation to base her decisions upon.
Learn more about Avenue Women's Center and schedule an appointment today!
The information provided here is general in nature.  It is not a substitute for a consultation with a medical professional. Before any medical procedure, it is imperative that you discuss your personal medical history, risks, and concerns with your doctor. If you have questions during or after a procedure, your doctor should be immediately contacted. Avenue Women's Center is not an emergency center.  If you are experiencing severe symptoms, such as bleeding and/or pain, seek immediate medical attention.  Contact your physician, go to an emergency room, or call 911.