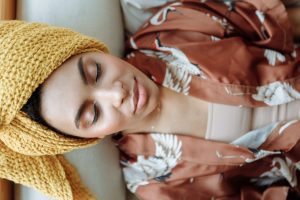 Many of us who live in Chicagoland (and other areas with similar climates) have mixed feelings about winter or struggle during the season.  The first few gray months of the new year can be trying.  With dreary weather conditions and seemingly little to celebrate, it's natural to feel down.  Perhaps you're coping with an unexpected pregnancy this season.  There's never an "easy" time to face circumstances like yours.  But seasonal changes can have a powerful influence on mood, so maybe the wintertime blues are making your pregnancy journey a particularly difficult one.  You're not alone.  Compassionate people are available to offer practical assistance and warm encouragement.
Avenue Women's Center is a first-step pregnancy center with six locations in Chicagoland, Illinois.  We offer free, confidential pregnancy services including lab-quality pregnancy tests, limited medical ultrasounds, options consultations, and more!  We've been serving women in the western Chicago metro area and beyond for over forty years, and we're here for you too!
Learn more about the no-cost services we provide!
Caring Connection: A Must-Have this Winter
Finding consistent, empathetic support is critical to every woman's pregnancy journey.  But this can be especially difficult to obtain in the winter.  Maybe that's because colder weather tends to keep people isolated.  As you cope with your unexpected pregnancy, you may need to maintain the health of your support system with extra purpose.   Reach out to someone like a mental health professional or a faith leader.  Caring people are available to help you stay grounded, even if that's hard to see right now.  Someone like a pregnancy consultant could also provide encouragement as you navigate the days and weeks ahead.  Our consultants at Avenue are here to connect virtually or in-person, and provide the support you need for the next steps of your journey.
Finding Beauty in Every Season of Life
Your mindset will have a huge impact on your feelings, whether you're coping with the frigid winter months, an unexpected pregnancy, or both.  Look close enough, and you'll find moments of joy and loveliness in every season.  Have you ever sipped a hot mug of coffee while watching the snow fall, or taken a crisp walk on a sunny winter morning?  Have you ever wrapped yourself in a cozy blanket and curled up on the couch beside a loved one?  Winter makes these beautiful moments possible.  Perhaps there have been (or will be) some bright spots along your pregnancy journey too, despite the challenges you're facing.
Winter Doesn't Last Forever
Have you ever heard the famous expression, "This too shall pass?"  It may brighten your spirits a bit to remember that winter is temporary.  If you live anyplace that goes through distinct seasons, you've probably coped with many cold winter days and nights.  And every one of them has eventually led to spring.  In a similar sense, you can rest assured this moment of managing an unexpected pregnancy won't last forever, although the effects of an experience like this can be lasting.  It is possible, however, to cope well and make a pregnancy decision you feel good about.
At Avenue Women's Center, it's our mission to empower women by providing accurate information, helpful resources, and caring support.  Our pregnancy consultants are here to listen. We strive to create a safe, comfortable environment, where you can get the compassionate care you need and process what's next. 
It's easy to connect with us!  Call, text, chat, or email today!
The information provided here is general in nature.  It is not a substitute for a consultation with a medical professional. Before any medical procedure, it is imperative that you discuss your personal medical history, risks, and concerns with your doctor. If you have questions during or after a procedure, your doctor should be immediately contacted. Avenue Women's Center is not an emergency center.  If you are experiencing severe symptoms, such as bleeding and/or pain, seek immediate medical attention.  Contact your physician, go to an emergency room, or call 911.