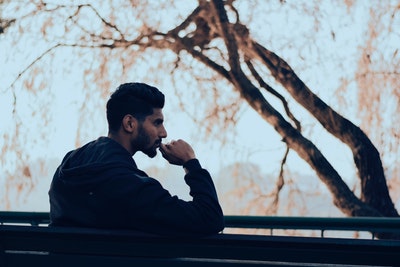 Telling your boyfriend or husband about a pregnancy can seem intimidating – especially if this is not a time when either of you were expecting it. You may be worried about how he will react, as the two of you may not have been in a point in your relationship where you discussed the possibility of a pregnancy. While every situation is different, the reaction your partner has to the news may depend on his personal views about unexpected pregnancy and the level of your relationship. Some men may feel the same way as you did upon hearing the news: shocked, confused, and maybe a little scared. But how do you cope with an unsupportive partner who may be hesitant to be a part of your decision?
Are you facing an unexpected pregnancy with an unsupportive partner? Avenue Women's Center is here to help. Since 1981 we have been offering supportive services for women and their partners who are navigating an unexpected pregnancy. Our pregnancy consultations can provide you with the information you need regarding your pregnancy options in a safe, nonjudgmental environment. Contact us to book a free appointment today at one of our six DuPage County locations!
Why Is My Partner Being Unsupportive?
It's possible that your partner requires a bit of time to overcome his shock after hearing the news. While you may also have a lot of feelings about this situation, it's likely you've known about the unexpected pregnancy a little longer than he has. Remembering the initial feelings of surprise and confusion you may have had after finding out you are pregnant may help you better understand the complicated emotions your partner may have.
There are several reasons as to why your partner may seem detached and unsupportive during an unexpected pregnancy, but none of them are your fault. You also do not have to make a swift decision about one of your choices, such as abortion, in order to please him.
His reasoning for seeming unsupportive of an unexpected pregnancy may be due to:
Fears about the Pregnancy
The unexpected nature of the pregnancy means there may be anxiety about the potential responsibilities an unexpected pregnancy can bring. Like you, he may be struggling to contemplate the next steps, and the unknown can understandably seem a bit daunting. Even for a husband or a long-term partner, there may be fear about how the two of you will proceed with a pregnancy decision, and gathering information about all your options can feel overwhelming. Whether you've been together for a short while or have been in a relationship for years, your partner's fears about an unexpected pregnancy don't necessarily mean that you cannot have a respectful conversation with each other. To ease potential anxieties, speaking with a professional source such as a healthcare provider, a counselor, or a pregnancy consultant may provide you with a resource to ask questions about your pregnancy decisions, helping the two of you to gain a clearer understanding of what your pregnancy plans may be.
Past Experiences
There is the possibility that your partner seems unsupportive due to an uncertainty in knowing how to be there for you. He may be thinking about his own childhood experiences or past relationships, and processing those memories may be challenging for him as he works through his feelings about an unexpected pregnancy. Perhaps he's overwhelmed by all of the pregnancy information that's available, and he's insecure about his ability to advise you. It may be helpful for him to talk to someone, such as a friend, an employer, a teacher, or a counselor, as they may be able to offer him guidance about how he can help you through an unexpected pregnancy. A pregnancy consultant can also meet with you both to disclose information about all of your pregnancy options, providing you with a comfortable space where you can communicate your feelings to each other.
Unable to Process Change
Another reason for the unsupportive behavior of your partner may be because he's experiencing a form of denial. After sharing the news with him, there may still be a level of disbelief. An unexpected pregnancy can bring change, and your partner may be having trouble accepting the impact of this news on your lives. His denial may take more than one form, as you may have noticed an unwillingness to discuss the unexpected pregnancy, or he may display little reaction when you try to talk about it with him.
If you've been honest about your feelings with him and have given him time to process the news, but he's still being distant, then outside resources may be able to help. On top of having a conversation with a trusted friend or family member, a counselor or a pregnancy consultant may also be able to help your partner work through the challenges he may be facing. It may also be helpful to schedule an ultrasound appointment. Not only can an ultrasound exam supply you with relevant information about your pregnancy's health, but it often is a time you and your partner can experience together. Ultrasounds can provide an opportunity for him to show support and receive further information about the pregnancy.
Avenue Women's Center is here to help you communicate with your partner. We understand the uncertainty that may be involved with making a pregnancy decision, and our staff can facilitate a healthy conversation between you and your partner as you discuss pregnancy options. Address your unique questions and concerns, while receiving information on the pregnancy options of abortion, adoption, and parenting in one of our private consultations. Reach out today for help with navigating through an unexpected pregnancy!
The information provided here is general in nature.  It is not a substitute for a consultation with a medical professional. Before any medical procedure, it is imperative that you discuss your personal medical history, risks, and concerns with your doctor. If you have questions during or after a procedure, your doctor should be immediately contacted. Avenue Women's Center is not an emergency center.  If you are experiencing severe symptoms, such as bleeding and/or pain, seek immediate medical attention.  Contact your physician, go to an emergency room, or call 911.