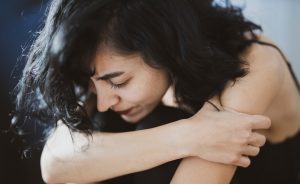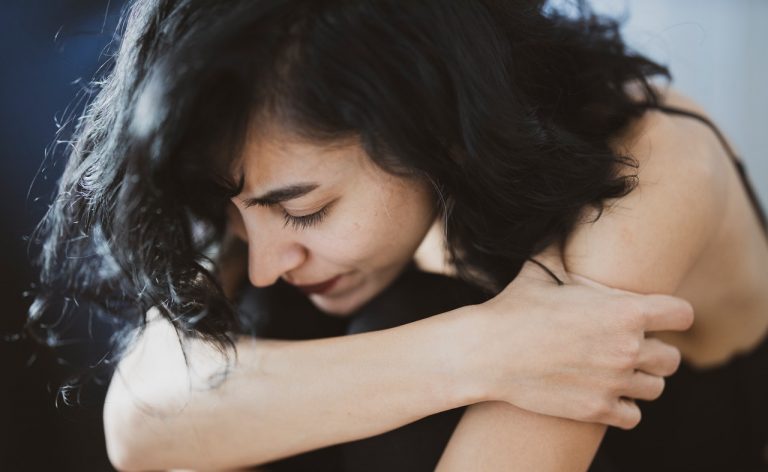 The bodily changes and hormonal mood swings a woman may go through when she's pregnant can lead to feelings of depression. On top of this, if the pregnancy is not something you had planned for, emotions such as anxiety, confusion, and fear can potentially strengthen these negative sentiments. This is why it can be important not to isolate yourself at this time. Having a healthy community of support behind you can help build positive thoughts. What are some healthy ways to cope with feelings of depression during an unexpected pregnancy?
It's normal to feel depressed if you're faced with the challenge of an unexpected pregnancy. Avenue Women's Center has been working with women from all different backgrounds and experiences since 1981. We're here to offer you confidential services and resources. Our caring staff can walk you through each of your pregnancy options, listening to your concerns and connecting you to any necessary referrals. Learn more about abortion, adoption, and parenting while addressing your unique questions and concerns.
Contact us today to start speaking with one of our expert pregnancy consultants at no cost!
If you are experiencing thoughts of suicide or self-harm, contact a mental health professional or the Suicide Prevention Hotline (1-800-273-8255) right away.
Is Feeling Depressed Normal During a Pregnancy?  
Some women may experience a wide range of emotions while they're pregnant. Since each woman's situation is unique, there can be multiple reasons why a woman may be feeling depressed during her pregnancy. For you, the unexpected nature of your circumstances may seem overwhelming. And the concerns you may have about how to make the best decision for yourself may be feeding into these existing emotions.
While some degree of sadness is normal when going through a sudden change, you may want to take note of certain signs. This may include:
Persistent sadness
Trouble sleeping or frequent exhaustion
Deficiencies in concentration
Reoccurring negative thoughts and anxieties
Loss of interest in activities that you usually enjoy
Feelings of guilt or worthlessness
Change in eating habits
Your physical and mental well-being matter. And if any of these symptoms persist, reach out to a doctor or a mental health professional right away. If there are financial concerns about seeing a counselor, many community agencies offer services through an insurance provider or a sliding scale fee.
What Can I Do If I'm Pregnant and Feeling Depressed?
While one of your worries after learning about an unexpected pregnancy might have been anxiety over what you should do next, it's important to focus on your personal health first. Choosing one of your pregnancy options often requires careful contemplation and research. In order to properly weigh the advantages and disadvantages behind your three choices, you may want to wait until you feel more comfortable with your emotions. This can help clear your mind and enable you to take the next steps in processing your decision.
There's usually more than one way to cope with feeling depressed while you're pregnant. People tend to respond differently to certain methods, so think about what healing strategies may work best for you. These may include:
Enlisting the help of a therapist
Joining a support group
Discussing with a doctor safe medications or natural remedies you can take while pregnant
Exercising and eating well
Build a compassionate network around you consisting of friends, family, and professional resources
If you are experiencing thoughts of suicide or self-harm, contact a mental health professional or the Suicide Prevention Hotline (1-800-273-8255) right away.
As you work through your depression, try to remember you are not alone. Once you feel secure in your emotions, then you can begin to process what steps you may want to take toward following through with an unexpected pregnancy plan.
Feelings of depression are not uncommon for women faced with a sudden pregnancy. Avenue Women's Center is here to offer confidential support within a nonjudgmental environment. Receive the services and support needed to navigate your pregnancy decision. Our caring staff will consult you through each of your options, and provide you with helpful referrals. We're here to work with you through this experience and ensure you know you are not alone.
Schedule an Appointment
Reach out today!
_______________
Reference:
Mayo Clinic. (2019, October). Depression during pregnancy: You're not alone. Retrieved from:https://www.mayoclinic.org/healthy-lifestyle/pregnancy-week-by-week/in-depth/depression-during-pregnancy/art-20237875
The information provided here is general in nature.  It is not a substitute for a consultation with a medical professional. Before any medical procedure, it is imperative that you discuss your personal medical history, risks, and concerns with your doctor. If you have questions during or after a procedure, your doctor should be immediately contacted. Avenue Women's Center is not an emergency center.  If you are experiencing severe symptoms, such as bleeding and/or pain, seek immediate medical attention.  Contact your physician, go to an emergency room, or call 911.