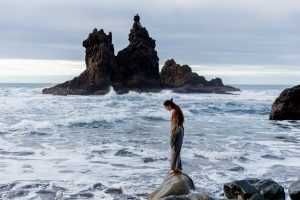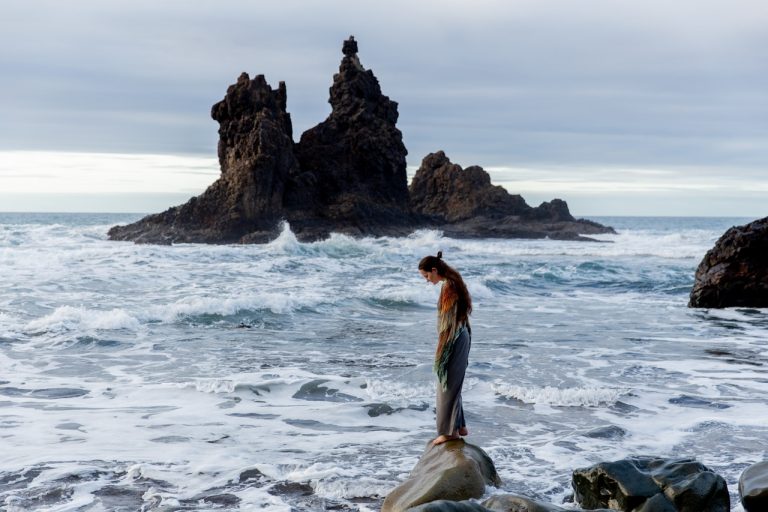 When circumstances arise that cause us to feel overwhelmed, sometimes it's a good idea to step back and analyze the situation. Life can present us with challenging events at a time when we may not feel prepared for them. This is especially true when faced with the news of an unexpected pregnancy. The choices you have before you – abortion, adoption, and parenting – are probably things you've never had to contemplate before. And even now, you may not want to. It can be tempting to want to push your anxious thoughts into the back of your mind. But, unattended stress has a habit of evolving into distracting background noise in our heads. If you're someone who did not feel ready to learn about a pregnancy, it's understandable that you may be a little worn down and scared. How do you begin to cope with feelings of stress during an unexpected pregnancy?
Have you recently learned you're pregnant and are feeling stressed by the news? Avenue Women's Center understands the complicated emotions that can follow an unanticipated event. That's why we're here to work with you. Receive a free private consultation with one of our caring staff who will walk you through each of your pregnancy options, listening to your concerns. By offering unbiased support and nonjudgmental counsel, our expert staff will help you begin to construct a plan and answer questions about each option.
Contact us today for relevant services and accurate information during your pregnancy!  
Unexpectedly Pregnant: Taking Some Time to Reflect  
How we come out of a stressful situation typically depends on how we choose to cope with it. While every woman's circumstances are unique, it may be a good idea to consider how you can care for yourself right now. It's recommended that you don't confront every thought on your mind at the same time. Rather, it may be healthier to focus your attention on one thing at a time. This can be challenging, so recruiting the help of a trained professional who can work with you on organizing your thoughts may be beneficial.
Here are a few coping strategies that may be useful:
Understanding Your Feelings:
There may be a lot of emotions tied to the pregnancy, and attempting to tie them all down can be hard for some women. This is because there may be many conflicting feelings, as you may have noticed yourself rotating between being scared, confused, anxious, or maybe even excited. These sensations can come and go, making it hard to grasp the thought processes behind them. To better understand your emotions, you might want to consider writing them down or talking about them. Committing these feelings to paper and giving them a voice can help you gain some perspective before you make a decision.
Find Someone Who Can Listen:
This may come in the form of friends and family, but support is not necessarily limited to just them. Since the people who know us often don't like to see a loved one struggle, they may try to tell us what we should do about something that's causing us stress. Perhaps this is how they would handle the situation, but does their solution reflect your needs? Professional resources are trained to supply you with unbiased counsel, and as you learn more about your potential options, they can provide you with objective feedback as you construct a plan. By taking the time to build encouraging partnerships alongside your plan, you can cultivate a sense of preparedness that can boast your confidence.
See What You Can Accomplish:
Before you worry about what may or may not come later, think about what you can do now. What do you currently possess the power to accomplish? Often, when we're struggling to cope with stress, it's because we've given ourselves high-pressure deadlines. We may place harsh expectations on ourselves when it comes to completing tasks.
Instead of saying everything must be done all at once, it may be best to think about tiny actions you can complete. To start, you can choose who to bring into your support network. Or, schedule an ultrasound, regardless of your pregnancy decision. This will help determine gestational age and rule out possible health complications. In addition, you may also want to be screened for sexually transmitted diseases (STDs). If you've recently been sexually active, STDs can worsen when left untreated. These small steps are just some of the ways you can shift your focus from worrying about a stressful situation to caring for yourself during a hard time.
An unexpected pregnancy might have presented you with a difficult challenge. But acknowledging your emotions, seeking support, and taking things one step at a time can help you through this. There may be days where it seems as if you're strength is being tested, and your stress may exhaust you. But no matter what happens, know you never have to go through it all alone.
Are you struggling to cope with stress because of an unexpected pregnancy? Avenue Women's Center has assisted women in similar situations since 1981, offering compassionate care and free services. Our expert staff will walk you through your options of abortion, adoption, and parenting. We'll serve as a caring form of counsel within a nonjudgmental environment. We provide women with free, limited medical services, and confidential options consultations.
Reach out today so we can partner with you on your unexpected pregnancy journey!
The information provided here is general in nature.  It is not a substitute for a consultation with a medical professional. Before any medical procedure, it is imperative that you discuss your personal medical history, risks, and concerns with your doctor. If you have questions during or after a procedure, your doctor should be immediately contacted. Avenue Women's Center is not an emergency center.  If you are experiencing severe symptoms, such as bleeding and/or pain, seek immediate medical attention.  Contact your physician, go to an emergency room, or call 911.