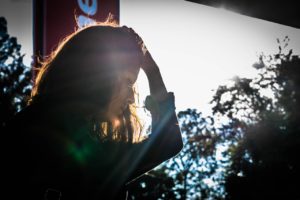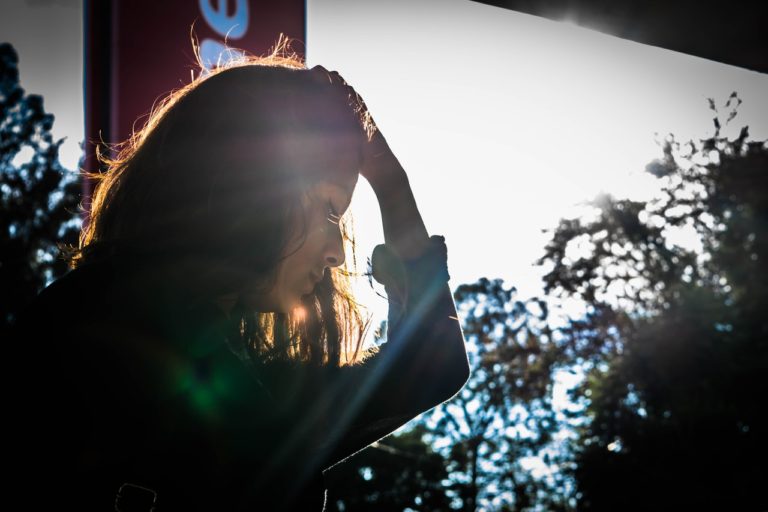 Grief sometimes arrives like an unwelcome visitor, often refusing to come and go in an orderly timeframe. The death of a loved one, such as a partner, can be a deeply personal and stunning loss. If you've just learned you're pregnant after losing your partner, then this can seem like one of the most stressful challenges you've ever had to overcome. While grief often brings a painful season into our lives, it is often a necessary step towards healing. There's nothing wrong with asking for help, as this may be a slow journey that is best traveled with love, support, and honest information at your side.
Grief is often not just one feeling, but a mixture of emotions. It's only normal to worry about how this may affect you and your unexpected pregnancy. Avenue Women's Center has six locations in the Chicagoland area. We are committed to serving women throughout a variety of situations. Our caring pregnancy consultants can meet with you for a private consultation to not only discuss your options but offer support during a time of loss. We're here to provide you with confidential services at no cost.
Contact us today to begin discussing your pregnancy and any related emotions with our trained staff today!
Experiencing Grief During an Unexpected Pregnancy
The process of grieving can feel overwhelming. Attempting to balance coping with feelings of pain and loss alongside an unexpected pregnancy can seem like an arduous journey. It's normal to feel frustrated. There may be moments where it seems the last pangs of anguish have dissipated, only for a memory or a stolen moment of melancholy to trigger those emotions again.
Grief can be demanding when it comes to clamoring for our attention. On top of that, the hormones that often affect women during pregnancy may be amplifying them. Try to give yourself space and remember you do not have to move through this process quickly. While the loss of your partner, as well as the discovery of a pregnancy, can lead to you feeling overwhelmed fighting the currents of heartache and sorrow, cleansing yourself of sadness does not have to be done alone.
Making a choice about your pregnancy can come after you've renewed a sense of wholeness within yourself. You can hold off on making any major decisions until you feel a bit more confident about being able to even get through the day. It's often best to be honest with yourself about your emotions. Acknowledging your pain can be one of the more effective ways to begin processing it. With this in mind, you may want to be looking for places you can turn for comfort in your sadness and support for your pregnancy.
Locating Support and Caring for Yourself
Empathic care and a listening ear can make all the difference in times of emotional distress. Mourning the loss of your partner while you're pregnant might be making it harder for you to cope. It's recommended you surround yourself in a loving, nurturing environment. Even if you're uncertain about what decision to make about your pregnancy, your health and safety are crucial, especially within a grieving period.
In addition to embodying healthy coping strategies, such as journaling or light exercise, you may want to reach out to a supportive network to reduce stress. Some of the people you may want to communicate with right now may include your friends and family members. This is because sometimes when we feel devastated, we may forget to perform simple routines, such as eating and sleeping. With the pregnancy making your body vulnerable, this can have dire consequences for your well-being.
Building a Supportive Network
Our coworkers, neighbors, parents, or other relatives can help us remember to take care of ourselves, filling us with comfort as they stave off negative feelings. On top of allowing them to help you, you may also want to seek professional guidance so you can contemplate methods for coping, and discuss any concerns you may have about the pregnancy. A grief support group, professional counselor, or spiritual leader may be able to provide the source of support you need.  
Losing your partner may have left behind aching wounds that can be difficult to manage. This can feel especially true when you've just discovered you're not only grieving but carrying a pregnancy as well. You may feel weighed down by indecision, sadness, and grief. But caring support and self-care can serve as a healing balm for the broken pieces of your heart. To find a balance between coping with your emotions and struggling with the news of a pregnancy, consider reaching out for help from compassionate forms of support.
The passing of a loved one often takes its toll on us. And you may be worried about how to sort through such strong emotions when you're pregnant. Avenue Women's Center is here to help you navigate an unexpected pregnancy. Receive the information you need regarding your pregnancy options of abortion, adoption, and parenting in a confidential options consultation. Our caring staff will come alongside you as you take your next steps. We're here to help address any questions or concerns you may have.
Schedule a free appointment with us today at one of our DuPage County locations.
The information provided here is general in nature.  It is not a substitute for a consultation with a medical professional. Before any medical procedure, it is imperative that you discuss your personal medical history, risks, and concerns with your doctor. If you have questions during or after a procedure, your doctor should be immediately contacted. Avenue Women's Center is not an emergency center.  If you are experiencing severe symptoms, such as bleeding and/or pain, seek immediate medical attention.  Contact your physician, go to an emergency room, or call 911.