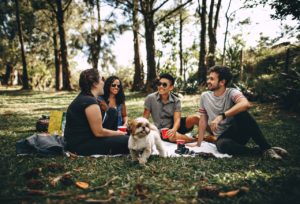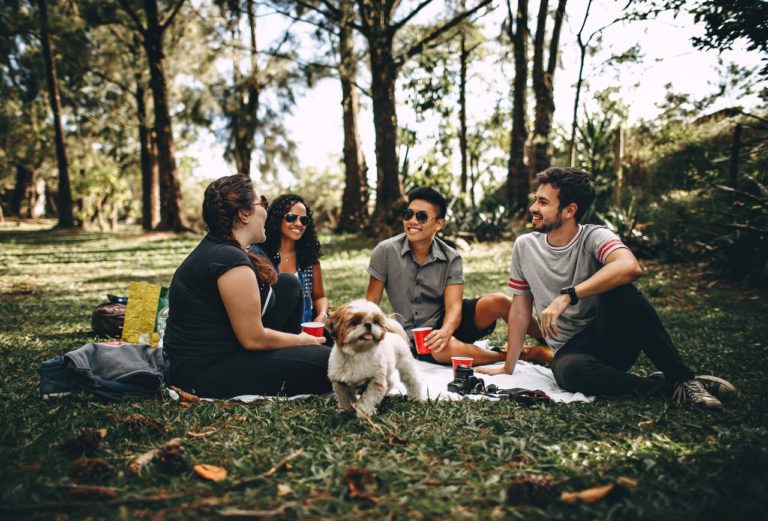 During a time of stress, our closest friends and family members can serve as invaluable forms of support. Because they care about us, they often have very firm opinions about what they think we should do if they see us struggling. After sharing the news of an unexpected pregnancy with some of the most important people in your life, perhaps your loved ones expressed strong opinions about your pregnancy options. While their involvement can be helpful, it can be frustrating if your feelings are not being heard. There may still be some uncertainty about choosing one of your pregnancy options. How do you cope with others' opinions about your unexpected pregnancy? What is your next step?
It's often nice to know we have our loved ones behind us. Though we may appreciate the help, sometimes they may not understand we just need someone to listen. Avenue Women's Center is a trusted resource for a variety of women facing an unexpected pregnancy. Our trained staff is available for you to voice any concerns with them through a private appointment. Our expert client advocates provide accurate information about all of your options in a confidential, nonjudgmental environment.
Contact us today to begin receiving free services and support!
Family and Friends Wanting to Help
Keeping an unexpected pregnancy a secret from your loved ones can be stressful. But having that barrier lifted means you may be able to formulate a pregnancy plan around the resources your relatives and friends might have said they're willing to offer you. The only thing is, you may still be undecided about your three choices. And the strong opinions of those around you might be making it hard to think.
It's possible that your mother, father, close cousin, or a friend have not been shy voicing opinions about how they think you should move forward with an unexpected pregnancy decision. Each of them may have a strong belief in what choice they feel is right for you. Perhaps your mom and dad are telling you to choose to parent. But maybe your friends have been attempting to convince you that abortion would be best for you. At the same time, your other relatives or group of familiar acquaintances may be trying to persuade you to decide on adoption.
With so many differing opinions, it can be hard for you to find time to consider your own feelings about the pregnancy. This is why in addition to seeking help from people you may have known throughout all or most of your life, a professional resource may be worth consulting.
Seeking Help From an Unopinionated Resource
A counselor or a pregnancy consultant can often serve as an outside source of information and support. Operating as a soundboard for you to share your emotions and potential plans with, these professionals will often walk beside you in a crisis without pressuring you into anything. By listening without judgment, you can receive encouragement. This can help you to give voice to your inner thoughts and worries.
Sometimes just being able to hear out loud what we may be thinking can help us see a possible solution more clearly. This then assists us with effectively communicating these thought patterns with others. If you find you're still struggling with talking to your loved ones about the pregnancy, a professional resource may be able to help you develop a few strategies.
Bring Them to a Session:
Communication is often key to a healthy relationship. A counselor or pregnancy consultant might be able to sit down with you and your loved ones. If you're having trouble asserting yourself, bringing the conversation into a listening environment may lead to a productive conversation where you can share your feelings about the pregnancy, as well as anything else that may be concerning you.
Set Healthy Boundaries:
It can be great to have supportive people who want to advise you. But sometimes you may just want someone to listen. Communicate that to them. Try not to be in their presence if a friend or relative is beginning to speak negatively about things related to the pregnancy, or consider finding a way to change the subject. Being pregnant can leave you emotionally vulnerable. While it may not be their intention, it's best not to force yourself to remain in a situation that may be causing you stress. Also, try to remember that your loved ones are likely trying to help you in their own way. So even when crafting boundaries, consider letting them know you still appreciate their support during this difficult time.
We understand the need to not feel pressured into an unexpected pregnancy decision. Whether you're contemplating your options of abortion, adoption, or parenting, Avenue Women's Center provides nonjudgmental support. Our compassionate pregnancy consultants can meet with you and your loved ones for a private session. We're here to help you effectively express your needs and concerns within a safe environment. In addition, we offer our clients limited medical services and information to equip you for your next step.
Schedule an appointment with us today to begin having a healthy discussion about your pregnancy!
The information provided here is general in nature.  It is not a substitute for a consultation with a medical professional. Before any medical procedure, it is imperative that you discuss your personal medical history, risks, and concerns with your doctor. If you have questions during or after a procedure, your doctor should be immediately contacted. Avenue Women's Center is not an emergency center.  If you are experiencing severe symptoms, such as bleeding and/or pain, seek immediate medical attention.  Contact your physician, go to an emergency room, or call 911.