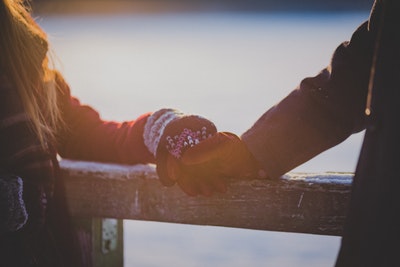 In today's dating culture, you may not meet someone until you are on your first date. Perhaps you've been talking a while, or perhaps you just connected that afternoon. In these situations, it's important to take steps to ensure your safety both physically as well as emotionally. We'll discuss some suggestions how to keep yourself safe while dating.
Avenue Women's Center is a women's limited medical clinic serving DuPage County and surrounding areas. Over the past 36 years we've assisted women who are concerned they might be pregnant. We understand that every woman's situation is unique and are here to help. Call us today to schedule your free private consultation.
You're starting to feel comfortable with the person you've been talking to online and now it's time to meet them in person. Here are a few suggestions for how to keep yourself safe physically:
Be aware of your surroundings. Is it an option to meet up with a group of friends or go on a double-date with a couple you trust? If not, plan your initial meeting in a public place with people around. Make sure you stay in public during the date, rather than going to a secluded location.
Tell someone where you are. Let a friend know who you're with, your location and how long you will be meeting with this person. Give your friend permission to call or text and check in while you're on your date.
Drive yourself. Meet your date somewhere rather than having him pick you up. Drive to and from the date and let a friend know when you've gotten home.
Stay sober. Drugs and alcohol can cause impairment. Maintain your sense of awareness while you get to know the other person better.
Carry pepper spray. It's never a bad idea to be prepared just in case something were to happen, whether on a date or in any other situation.
Listen to your gut. If you are sensing the "creep" vibes or don't feel comfortable, listen to those instincts. You should never feel forced or guilt-tripped into sticking around.
Just as important as physical safety, is emotional safety. Here are additional suggestions for how to keep yourself safe emotionally:
Give it time. Great first dates may be hard to come by, but don't place too much hope or expectation into the relationship after the initial meeting. Getting to know someone takes time and will deepen as you have more experiences together.
Don't get too physical too fast. Physical intimacy can impact your emotional connection. If you begin to be physical from the get-go, your emotions may cloud your judgment.
Involve others in your relationship. As soon as it's appropriate, go on a group date or hang out with friends. Other people who care about you can offer insight and a unique perspective on your relationship.
Don't ignore red flags. If something seems "off" or concerning, address it. Reach out to someone you trust for help.
Your goal is to find a healthy relationship where you feel safe, respected and valued. We hope our tips on "how to keep yourself safe" have been helpful. If anything makes you feel uncomfortable or unsafe consider it a red flag. Are you noticing aggression? Is he being honest? Is there excessive alcohol or drug use? Do you feel the person is trying to control you? If yes, take yourself out of the situation. Never put your own safety at risk. You deserve better.
In thinking about "how to keep yourself safe," what happens if you think you might be pregnant? If you are concerned about a possible pregnancy, Avenue Women's Center is here to help. We offer free medical-grade pregnancy tests, as well as private consultations to discuss your pregnancy options. Don't let a tough situation keep you from the support you need. Contact us today to schedule an appointment.
The information provided here is general in nature.  It is not a substitute for a consultation with a medical professional. Before any medical procedure, it is imperative that you discuss your personal medical history, risks, and concerns with your doctor. If you have questions during or after a procedure, your doctor should be immediately contacted. Avenue Women's Center is not an emergency center.  If you are experiencing severe symptoms, such as bleeding and/or pain, seek immediate medical attention.  Contact your physician, go to an emergency room, or call 911.