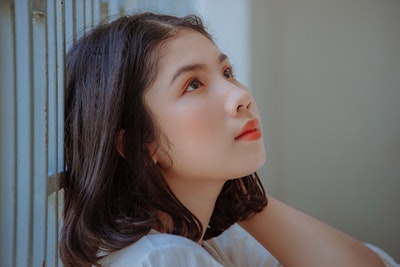 After taking the time to carefully contemplate your unexpected pregnancy decisions, perhaps you decided that adoption feels like the right choice for you. It's possible you still have questions about the adoptive process, and you may be wondering how to move forward with a teenage pregnancy plan. Being faced with a big decision can feel overwhelming, but that's why it's advisable to seek help through this next part of your unexpected pregnancy journey. Even if you have received consultation on your options, you may still have questions, and there are helpful resources still available to you to provide you with answers.
Are you attempting to move forward with an unexpected pregnancy plan? Avenue Women's Center has supported a variety of women throughout the pregnancy decision-making process, and when it comes to teenage pregnancy, we're here to ensure you have all of the information you need. Our expert pregnancy consultants will take the time to discuss your options with you, answering any of your questions and addressing any concerns you may have about the pregnancy. Contact us today to schedule a free consultation and learn more about your unexpected pregnancy options!
Is Adoption the Right Unexpected Pregnancy Option for Me?
While adoption can be a rewarding choice, as a pregnant teenager, you may still want to take the time to be certain that this is the option you want. Analyzing the pros and cons of choosing adoption as an unexpected pregnancy decision may be helpful, and try to list out the reasons why this is an option you may be considering.
As a teenager, you may want to make an informed choice based on the information you have available to you after speaking with professionals, such as counselors or pregnancy consultants. Careful planning and research should go into an unexpected pregnancy decision, as this may help you feel more confident in the outcome.
Asking Questions about Adoption as a Pregnant Teenager
When assessing your unexpected pregnancy options, you may have questions you want to ask of a healthcare provider, a pregnancy consultant, or an adoption specialist to gain a better understanding of your choices. Speaking with a professional may help you locate objective information about how to make a pregnancy plan that aligns with your needs, and help you avoid making a rushed decision.
If you have spoken with a counselor or a pregnancy consultant, and you have chosen to pursue adoption, resources exist to help you set up an adoption plan. A pregnancy consultant may help put you in touch with an adoption specialist who can help you build an adoption plan that is catered to your wishes.
Before you proceed, here are some questions to consider:
What sort of say do I want to have in the adoption plan?
What level of communication do I desire to have with the child and the adoptive parents afterwards?
Even though you're a teenager, an adoption specialist will typically allow you to be in control of the process, helping you to create a comfortable plan. The process of choosing an adoptive family may seem stressful, but the adoption agency will usually help you establish communication with a potential family to see if they match your desires.
A discussion may ensue where the agency works out a budgetary plan with the adoptive parents, arranging for them to assist with your living expenses, food/utilities, and other needs. As a teenager, you may also feel a little worried about your hospital stay, but generally, an adoption specialist will help you prepare for this through the creation of a hospital plan. This may include details about how you would like to schedule your hospital stay, and where you would like everyone to be on the day of the delivery.
You may also feel nervous about being able to continue with school, but your adoption specialist may be able to communicate with educators about the days you may need to miss due to delivery. If you so desire, the specialist assigned to you may able to put you in touch with an alternative education program to attend as you progress further into your unexpected pregnancy.
Completing the Adoption Process
Adoption consent is typically given after delivery at the hospital. Some state laws may still require you to wait a few days, but a local adoption attorney will usually explain the legal process of giving your consent before you sign adoption-related documents.
If you change your mind, there still may be time to revoke consent after the day of delivery. Again, laws on this vary, and an adoption attorney or specialist may be able to answer questions about your state's laws regarding this.
But if you follow through with giving consent, your teen pregnancy adoption process will likely be finished by this point. This does not mean that your adoption journey must end, as it has the potential to last a lifetime. If you decide on an open adoption, you can continue to communicate with your child and the adoptive parents for years to come.
Adoption can seem like an overwhelming process for a pregnant teen, but taking the time to speak with a pregnancy consultant who in turn can put you in contact with an adoption specialist may help you see if this is the right unexpected pregnancy decision for you. Avenue Women's Center can assist you with your next steps. Our pregnancy consultations provide you with the information and resources you need to move forward with your pregnancy decision, including adoption. Call, chat, email, or text today for a free appointment!
The information provided here is general in nature.  It is not a substitute for a consultation with a medical professional. Before any medical procedure, it is imperative that you discuss your personal medical history, risks, and concerns with your doctor. If you have questions during or after a procedure, your doctor should be immediately contacted. Avenue Women's Center is not an emergency center.  If you are experiencing severe symptoms, such as bleeding and/or pain, seek immediate medical attention.  Contact your physician, go to an emergency room, or call 911.