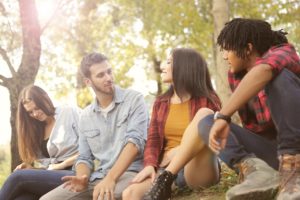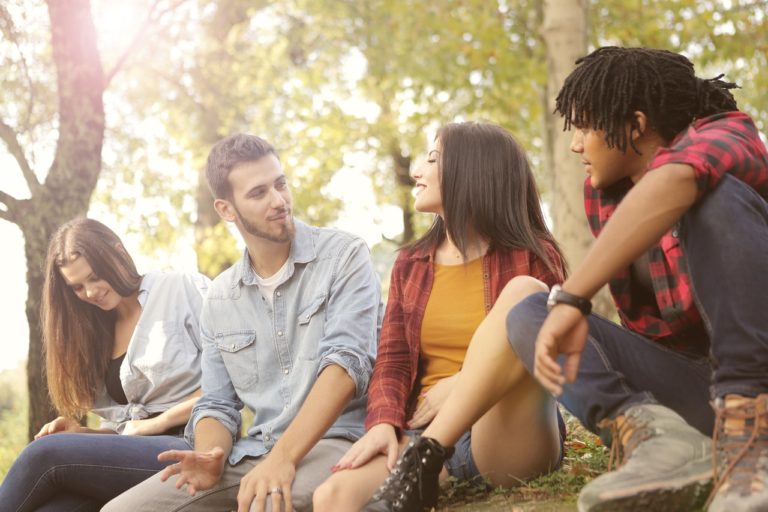 The range of emotions you felt after learning about an unexpected pregnancy may have been heightened with feelings of nervousness about who the father may be. In addition to having questions about your options, you may feel as if your choice depends on which man in your life is responsible for the pregnancy. Planning out a conversation where you share big news with someone can be difficult. While your relationships with each man may be different, you may be worried about how to begin having this discussion. It's tempting to want to withdraw and take everything upon yourself. It can be easy to avoid the stress of a conversation you may not want to have. But you do not have to do this alone. Support is behind you to help you effectively communicate with your partners and gain a better understanding of your options.
Are you considering abortion because you are uncertain which of your partners may be the father? Avenue Women's Center is here to help. We understand each woman's situation is unique. We offer a safe, nonjudgmental environment to address your individual concerns and questions. At one of our six Chicagoland centers, you can confirm your pregnancy with a free medical-grade test, accurate just ten days after possible conception. A limited ultrasound can also provide you with information regarding how far along you may be in the pregnancy.
Contact us today to start gathering more information regarding your pregnancy options by scheduling a free consultation appointment!
Contemplating How to Share Your News
Before you share any news or commit to any options, it may be a good idea to wait until you're 100 percent sure the pregnancy test you took is not a false positive. While at-home tests are typically accurate, there can be many factors that impact the results. Therefore, verification through a doctor or a first-steps options clinic may prove to be a more reliable method.
Once you've confirmed the pregnancy, it can be helpful to gather information regarding how far along you may be through an ultrasound exam. This could help shed light on who the potential father really is.  Also, DNA testing is another option that you can consider, depending on the resources and options available to you. If you don't have clarity on exactly who the father may be, you will want to decide if you should tell one or both of them about the pregnancy. 
It's understandable that you might be anxious at the idea of sharing the news with either one of them. This can make it challenging to find the right words. In order for one or both of them to best understand your needs, you may want to take steps that can help bring a positive outcome from the conversation.
Be Direct:
Attempting to sugarcoat things can make it harder to say what you may need to express if you're trying to be subtle. This does not mean you should aim to be hurtful. But it may be a good idea to be direct so the seriousness of the situation can be understood. While you may have different feelings about each man, clearly communicating your emotions gives them the chance to respond. It also allows you to see if they can be a part of your support network.
Timing:
You may not want to talk to both of them at once. A private, one on one conversation may help you avoid feeling outnumbered. Try to have this conversation face to face if you feel safe doing so. A text message, email, or a phone call does not usually commit a partner to the discussion. No matter which partner you're speaking with, it's recommended that you don't have this talk while he's distracted with something else or on his way out. There's more potential for a deep conversation when you have someone's full attention. If his reaction is a concern, then you may want to have a trusted friend or relative who can back you up in case you need it.
Space:
While you've had some time to process the surprise, your partners may not have had the same. Just like you, there may be surprise and fear. The relationship you have may give you an idea of how long it will take to adjust to the news. Each person responds differently, and it's important to give him some space to begin to process. 
Determining Next Steps for Your Decision
Regardless of the situation surrounding your relationship with the father, you have several unexpected pregnancy options to choose from. When thinking about them, consider the kind of careful planning and research that may be behind each choice. Before you enter into a conversation with either one of these men, gathering information about your pregnancy and the accompanying options can help inspire a bit more confidence in the discussion.
This way, you may have a basic outline of how you may like to move forward with one of your options, whether that be parenting, adoption, or abortion. If you need help with communication and support during your pregnancy, in addition to friends or family, consider seeking assistance from a spiritual leader, a counselor, or a pregnancy consultant.
Is uncertainty about the father of your pregnancy causing you to contemplate having an abortion? As you consider your pregnancy options, Avenue is here to supply you with compassionate support. We understand how it can be difficult to communicate with others in times of stress. Our caring pregnancy consultants can sit down with you and either one of your partners for a healthy discussion about parenting, adoption, and abortion. Sorting through your choices can be hard. But we will ensure you have all of the accurate information you need to make an informed choice.
Schedule an appointment with one of our trained pregnancy consultants today!
The information provided here is general in nature.  It is not a substitute for a consultation with a medical professional. Before any medical procedure, it is imperative that you discuss your personal medical history, risks, and concerns with your doctor. If you have questions during or after a procedure, your doctor should be immediately contacted. Avenue Women's Center is not an emergency center.  If you are experiencing severe symptoms, such as bleeding and/or pain, seek immediate medical attention.  Contact your physician, go to an emergency room, or call 911.