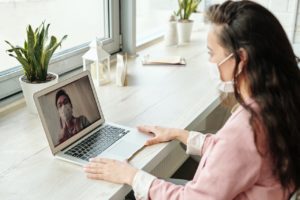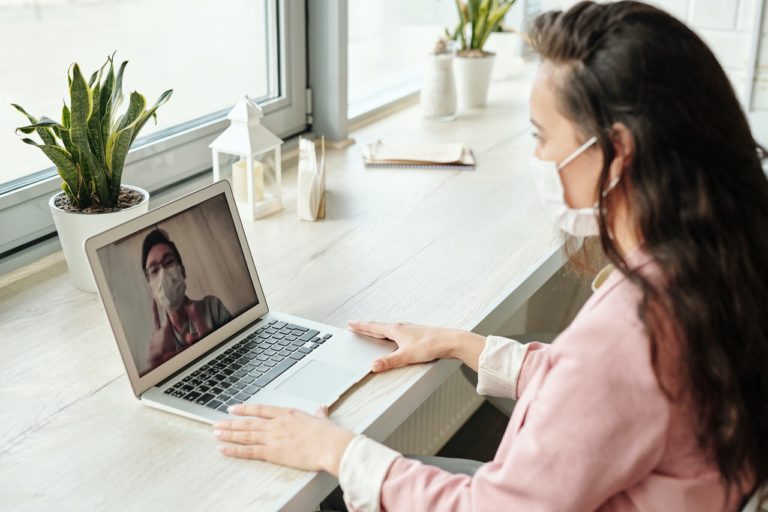 After the results on a pregnancy test came back positive, you might have felt anxious about what to do next. This is only natural. While you may be undecided when it comes to abortion, adoption, or parenting, scheduling a medical check-up appointment to assess your health is still important. Your body is often in a vulnerable state when you're pregnant. By taking steps to meet with a professional, you can learn how far along you are, and if there's a possibility of any early pregnancy risks. All of this may seem like a lot. But obtaining relevant information about your pregnancy can reduce stress and assist with making a clear decision.
Scheduling a medical check-up after learning about an unexpected pregnancy can seem like an overwhelming process. Avenue Women's Center is here to help. We understand how the moments following a positive test result can be full of intense emotions. That's why we're here to offer a consultation with one of our caring experts to discuss your situation and learn about your options.
If you're undecided about your pregnancy, contact us today to receive compassionate support and relevant options information for your unexpected pregnancy!
What Questions Are Usually Asked at a Medical Check-Up?
It's likely that your appointment will involve you being asked a lot of questions by a medical professional. If there are financial concerns when it comes to scheduling this visit through a doctor, often reduced rate options are available through local community clinics or health departments. A first step options clinic can point you in the right direction.
No matter where you go for your appointment, there are often similar procedures involved. It's likely that you'll be asked questions about your medical history, your family's, as well as the history of your partner and his family. While it's possible you do not know the precise answer to all of these questions, try to answer them to the best of your ability. This can aid in the process of determining your overall health.
Importance of a Medical Check-Up When Undecided
If you're considering abortion as an unexpected pregnancy option, it's important to find out certain information. You might want to ask about being tested for any sexually transmitted diseases during your appointment. This is because an undiagnosed STD can allow bacteria to enter your reproductive tract during an abortion procedure, potentially leading to a pelvic infection. To avoid this, ask a medical professional about your STD risks to avoid having it spread further.
It may also be helpful to prepare ahead of time for some of the questions that may be asked, as this can help with assessing your health and the condition of the pregnancy. A discussion about your medical history to determine your risk for complications may include things like:
What kinds of medicines do you take?
How often are your periods?
Is there a history of health problems in your family or partner's family?
Have you ever been pregnant before?
It's understandable this may seem like a lot to process. To make your visit easier, consider bringing a trusted friend or family member with you to reduce the stress of the appointment.
Ultrasound Exam
Your doctor may also want to perform an ultrasound. This helps to detect any early pregnancy risks and assess how far along you are. Information from an ultrasound can give women an idea about how to proceed with their pregnancy. The cost and types of abortion procedures available to you can be dependent upon your pregnancy's gestational age. So, arranging a time for an ultrasound can help you assess your options. If there is a risk of miscarriage or an ectopic pregnancy, then the pregnancy is likely to end on its own, and further medical treatment may be required.
Options Consultation
Facing an unexpected pregnancy can be challenging. Some women in your situation have found it helpful to be able to discuss their options with a trained professional. You may be under a lot of stress at this time. It's understandable that figuring out what to do after learning you're pregnant can feel like an overwhelming process. Making a choice about your pregnancy can be a life-changing decision, and you may be worried that you're not prepared for this.
But you're not without support, as help can be found through a counselor, therapist, healthcare provider, or a pregnancy consultant. These resources can offer you a nonjudgmental listening ear, ensuring you understand the options you have while operating as a soundboard for your emotions. Without pressuring you into a decision, these caring professionals can address your feelings. They can often serve as reliable forms of support, and answer any questions you may have.
Do you need help when it comes to thinking about your unexpected pregnancy options? Through our free, private consultations and limited medical services, Avenue Women's Center is here to ensure you have access to reliable support. Our compassionate staff is here to listen and learn more about your unique situation, supplying you with any relevant resources.
Schedule an appointment today to start taking the next steps in your pregnancy decision!
_______________
Reference:
Mayo Clinic. (2018, November). Prenatal Care: 1st Trimester Visits. Retrieved from: https://www.mayoclinic.org/healthy-lifestyle/pregnancy-week-by-week/in-depth/prenatal-care/art-20044882.
Reviewed by Patricia Kuenzi, APN-CNP, MSN, ANP, PNP.
The information provided here is general in nature.  It is not a substitute for a consultation with a medical professional. Before any medical procedure, it is imperative that you discuss your personal medical history, risks, and concerns with your doctor. If you have questions during or after a procedure, your doctor should be immediately contacted. Avenue Women's Center is not an emergency center.  If you are experiencing severe symptoms, such as bleeding and/or pain, seek immediate medical attention.  Contact your physician, go to an emergency room, or call 911.