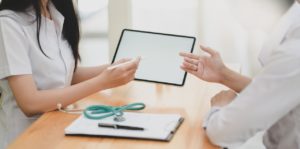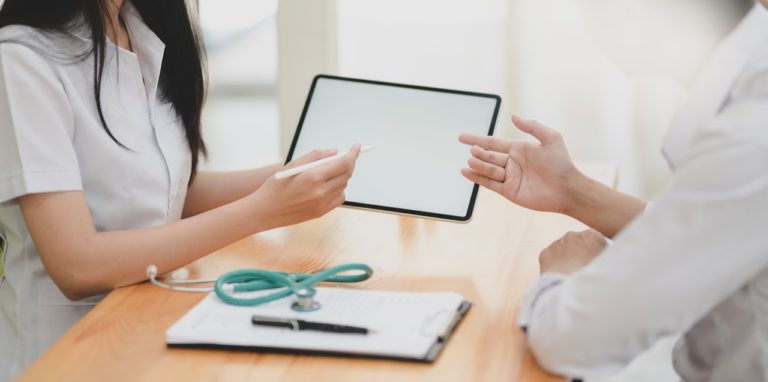 If you're thinking about abortion as an unexpected pregnancy option, gathering information is helpful. This is because there are many types of abortion procedures. Each method usually comes with a set of preparation steps and potential side effects. You may be wondering if it's possible to have an abortion at an Illinois hospital.
It's normal to have concerns about the procedure. Perhaps you feel as if you'd be more comfortable if you were surrounded by medical personnel. This may be a very emotional and confusing time for you. There may be many questions on your mind. Where can you go for reliable answers?
Are you looking into abortion procedures at Illinois hospitals? You deserve to be respected and heard as you contemplate your unexpected pregnancy choices. Avenue Women's Center is here to support you and provide you with quality care. We want you to know we're here for you as you figure out your next steps. Our expert pregnancy consultants provide accurate information about abortion, the different types of procedures, and abortion alternatives. We'll listen as you share your unique story within a nonjudgmental environment. By taking the time to meet with you, we'll equip you with the necessary tools to feel empowered in your decision.
Contact us today for a free consultation at one of our DuPage County, Illinois center locations in Darien, Elmhurst, Glen Ellyn / Lombard, Naperville, West Chicago, and Wood Dale!
Can I Have an Abortion at a Hospital in Illinois?
Some abortion procedures can be done at a hospital. First-trimester abortions, however, are usually done at an abortion clinic or a private physician's office. The abortion method you undergo typically depends on how far along your pregnancy is.
Before you schedule an abortion, it can be helpful to have an ultrasound exam. This can determine the gestational age of your pregnancy. It can also alert you to any potential health risks, such as a miscarriage or an ectopic pregnancy. An ultrasound can be administered at the hospital, by your doctor, or at a first-step options clinic.
What Do the Different Abortion Methods Look Like?
First Trimester Abortions:
This may be referred to as a "suction abortion" or a "vacuum aspiration." A provider may open your cervix using medical tools. You may be given the option of sedation. Or, a local anesthesia may be used. A small tube is typically inserted into your uterus to clear its contents.
Second Trimester Abortions:
If it has been more than 13 weeks since your last menstrual period, you may undergo a dilation & evacuation (D & E) procedure. There may be additional prep work prior to the procedure if you're pregnancy is further along. Laminaria sticks may be inserted and left for a period of time. Medication may be administered to soften your uterus. A provider may use tools to dilate your cervix. Forceps and other surgical implements will typically be used to remove the contents of your uterus. A vacuum similar to the one used during first-trimester abortions may also be used to finalize the procedure.
Third Trimester Abortions:
This far into the pregnancy, most women have a dilation and extraction (D & X) abortion. The steps leading up to it may be the same as the prep work leading up to a D & E. If the D & X is being performed in a hospital, you may be offered general IV anesthesia during the procedure.
What Happens After an Abortion?
It's not recommended you drive yourself home after an abortion, even if you had one at a hospital. This is because you might be a bit fatigued after the surgery. To prevent the possibility of contracting an infection, you might want to ask a doctor for a prescription for an antibiotic.
There may be some cramping and bleeding for a few days or weeks after the abortion. You might be asked to come back for a follow-up appointment. This is typically done to assess your recovery and ensure the abortion was complete.
If you have severe pains, a fever over 100 degrees, or soak through more than two pads per hour, it's recommended to call your doctor right away or dial 911.
Resources During an Abortion Decision
This may seem like a lot to take in. It can be helpful to talk with a professional resource about a potential abortion decision. A healthcare provider or a pregnancy consultant can help you assess the possible risks and steps to take for follow-up care.
The information these resources provide can assist with determining if abortion is the right option for you at this time. Thinking about having an abortion can also be an emotional experience. Their counsel can offer you the compassionate support you may need.
Schedule a Free Appointment
If you're wondering about having an abortion at an Illinois hospital, have you taken the first steps? Avenue Women's Center is here to help. Each of our centers will offer you important services and confidential care as you assess your decision. We understand how your health may play a part in your choice. That's why we provide clients with a free, limited ultrasound exam to find out more information regarding your pregnancy. Our caring staff will equip you with relevant resources and answer any questions about abortion and all your other options.  
Schedule your free appointment with us today to take your first steps!
_______________
References:
Reviewed by Patricia Kuenzi, APN-CNP, MSN, ANP, PNP.
The information provided here is general in nature.  It is not a substitute for a consultation with a medical professional. Before any medical procedure, it is imperative that you discuss your personal medical history, risks, and concerns with your doctor. If you have questions during or after a procedure, your doctor should be immediately contacted. Avenue Women's Center is not an emergency center.  If you are experiencing severe symptoms, such as bleeding and/or pain, seek immediate medical attention.  Contact your physician, go to an emergency room, or call 911.