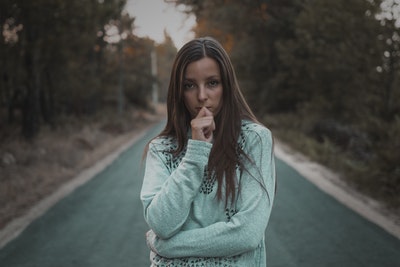 Our parents make all kinds of decisions for us as we grow up, usually in our best interests. Where we live, what schools we'll start off at, who our doctors are, our bedtimes, the kinds of food we eat, etc. Yet, there are many decisions our parents can't make for us as we get older, even as teenagers. An unexpected pregnancy decision is one of them—especially if you're considering an abortion. They've helped steer your life so far, but do your parents know best in a decision about abortion? How can you move forward and make a good choice for yourself?
Speaking up about your pregnancy to anyone can be hard enough, let alone to your parents. Find a welcoming, confidential, and nonjudgmental environment to open up about your pregnancy decision at Avenue Women's Center. We offer free consultations to discuss your personal concerns and provide accurate information about each of your pregnancy options, including abortion. Call, text, chat, or email us today for your free appointment with our expert staff in the Chicagoland area!
Your Parents' Perspectives About Abortion
It is understandable if you're apprehensive about sharing your pregnancy news with your parents. What will they say? How will they feel? You might already be predicting how your parents will react. Many teens worry their parents will be angry, upset, and disappointed in them for becoming pregnant. What judgment could they have for being sexually active at a young age? Will they have a strong reaction? Some teens may fear more severe effects such as being cut off financially, being kicked out of the house, or even being disowned by their parents. (If your physical safety is ever a concern, call 911 immediately.)
Adding news that you're considering abortion can be even more daunting to face. Your parents may have personal or religious beliefs against the option of abortion, or be concerned about the possible risks involved. On the other hand, they may think an abortion is best for your future plans. They may not support a decision to continue your pregnancy, not wanting to see you potentially struggle as a parent or handle challenges with an adoption plan. Your parents may want to decide for you about which pregnancy option they think is best, offering their insight and guidance. However, even as a teenager, a pregnancy decision is ultimately yours to make.
Your Perspective About Abortion
Maybe you're uncertain about having an abortion, wondering whether or not it would be best. Perhaps you're feeling sure about an abortion, but your parents will think differently. You may also wish someone would just make this pregnancy decision for you. But regardless of your pregnancy options, the outcome will most directly affect you. What are your next steps to move forward in your pregnancy decision? Is abortion your best option? How can you know with certainty?
Get informed. Before you decide and share the news with your parents, it can first be helpful to get informed about abortion. What are the different abortion procedures? Which could be an option based on how far along you are in your pregnancy? What are some physical risks involved? How does your personal health history factor in? What are some emotions you might feel after an abortion? How could you plan ahead for an abortion recovery? What other questions can you ask and look into as you consider abortion?
Talk it over. While your parents' consent is not needed for an abortion, notification is. Currently in Illinois, parental notification is required before an abortion if you are under 18 years old. Meaning, your parent or guardian will eventually find out about an abortion. Is it better for them to learn about it from you? Is there an adult family member you can trust to support you as you talk to your parents? Is it possible to have the discussion with the help of a counselor or therapist present? What are some other local abortion laws that would be beneficial to know? Mentioning a possible abortion may feel impossible, but talking it over with your loved ones may lead to further insight about your decision and your options.
Avenue Women's Center invites you to discuss your pregnancy options in a safe and secure space. We offer women the chance to receive accurate information about parenting, adoption, and abortion during confidential appointments focused solely on decision-making support. Discuss your unique family situation with a nonjudgmental and compassionate professional who will help you develop a personal plan for telling your parents about your pregnancy and pregnancy options. Your free options consultation is an opportunity for learning more information and speaking up about your personal feelings with this pregnancy. Contact us today to set up your appointment!
The information provided here is general in nature.  It is not a substitute for a consultation with a medical professional. Before any medical procedure, it is imperative that you discuss your personal medical history, risks, and concerns with your doctor. If you have questions during or after a procedure, your doctor should be immediately contacted. Avenue Women's Center is not an emergency center.  If you are experiencing severe symptoms, such as bleeding and/or pain, seek immediate medical attention.  Contact your physician, go to an emergency room, or call 911.