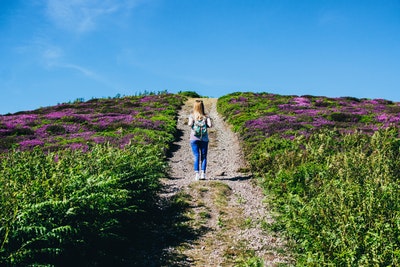 Women consider abortion for a wide variety of reasons. While some are confident about their decision and have no reservations, others might grapple with their feelings and thoughts about abortion. Some women may feel an abortion decision goes against their conscience and end up seeking forgiveness from themselves, their partner, their families, or their faith. Others may feel certain and secure about an abortion as their best decision. If you're considering an abortion, what role is forgiveness playing in your decision?
When considering an abortion, it can be helpful to first learn all the facts and options available to you. Avenue Women's Center cares about supporting you in the first steps of a pregnancy decision, with nearly 40 years of experience serving women in the Chicagoland area. Our centers offer free, nonjudgmental, and private pregnancy consultations to help you gain a better understanding about your pregnancy options—abortion, adoption, and parenting. Contact us today to set up your free appointment at any of our five locations in Elmhurst, Glen Ellyn / Lombard, Naperville, West Chicago, or Wood Dale, Illinois!
Seeking Forgiveness When Considering Abortion
Even in the toughest unexpected pregnancy situations, an abortion can be a difficult option to consider. It might also seem like the only option for practical, financial, health, and circumstantial reasons. Despite the reasons, some women experience challenging emotions about the option of abortion. Perhaps their partner or family feels differently than they do about their pregnancy options. Their faith might have strong views and beliefs about abortion. Or maybe their own inner beliefs lead them to question having an abortion. Regardless of the circumstances, some women find themselves seeking forgiveness as they consider an abortion. If you can relate, here are a few questions that might be helpful to ask yourself before you decide…
What are some emotions that are stirring within as you consider abortion? Do they fluctuate, go back and forth, or stay the same as you think things over?
What are the emotional (or even physical) side effects that might concern you about having an abortion? Are you open to learning more?
If your family, partner, or faith does not support abortion, what are their reasons? Are you having similar thoughts within yourself?
Have you educated yourself about the different abortion procedures, as well as possible physical and emotional side effects, risks, and outcomes?
Have you learned more about your pregnancy to determine what abortion options might be available to you? Do the options available to you impact your thoughts and feelings about having an abortion?
Feeling Forgiveness When Considering Abortion
Some women are certain about having an abortion, feeling that it's best for them at the time. They might feel like they're not ready to become a parent. Their life may not equipped for a pregnancy without a support system in place. They're struggling with relationship, family, financial, health, or even addiction and abuse issues. Many women might not seek forgiveness in an abortion decision, yet still wonder if it really is the best path forward. It can be beneficial to first take a moment to evaluate the thoughts and feelings that go into an abortion decision…
When so many signs point towards an abortion, are there any reasons that might be pointing away from it? Are you experiencing any doubt, fear, guilt, shame, anxiety, or emotional distress when considering an abortion?
Are your current circumstances, hardships, or situations temporary? If things changed or improved, would abortion still be an option?
Are there any uncertainties lingering in your thoughts and feelings about abortion? If so, what are some reasons you could be feeling unsure?
If things don't work out the way you envision or dream after an abortion, how could that affect your feelings about terminating this pregnancy?
What, if any, are your concerns or questions about how you'll physically and emotionally feel after an abortion? How can you address these concerns and learn more to cope with them?
Whether you're seeking forgiveness considering an abortion or feeling confident in the path forward, learning more about your pregnancy is an important first step. How far along is your pregnancy (the gestation age)? Could there be a risk of miscarriage or an ectopic pregnancy? Avenue Women's Center can help answer questions like these and more with our free and completely confidential pregnancy decision services. Learn the facts about the different abortion procedures and when they can be performed in a pregnancy during a private consultation with our expert client advocates. We also offer free limited medical ultrasounds to qualifying clients to help women gain more information about their pregnancy and abortion options. Call, text, chat, or email us to learn more!
The information provided here is general in nature.  It is not a substitute for a consultation with a medical professional. Before any medical procedure, it is imperative that you discuss your personal medical history, risks, and concerns with your doctor. If you have questions during or after a procedure, your doctor should be immediately contacted. Avenue Women's Center is not an emergency center.  If you are experiencing severe symptoms, such as bleeding and/or pain, seek immediate medical attention.  Contact your physician, go to an emergency room, or call 911.