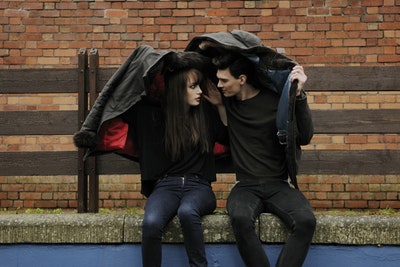 Does "pulling out" work as a contraceptive method? If you are relying on the withdrawal method as your primary form of contraception or have ever been curious about its effectiveness, we have some helpful information for you.
Avenue Women's Center is a women's limited medical clinic serving the Chicagoland area. With services such as medical-grade pregnancy tests accurate just ten days after possible conception, and confidential pregnancy consultations, we are considered the first step for anyone facing a possible unplanned pregnancy. Contact us today for a free consultation!
There are pros and cons to the use of the withdrawal method that we will explore today. It's important when considering a birth control method to discuss it with your partner and a medical professional.
Pros of the withdrawal method or coitus interruptus:
There is no cost. The withdrawal method is free and there is no prescription needed.
No barrier method is needed for either party.
It is all natural. There are no chemicals and it is not harmful to the environment.
There are no physical side effects.
Cons of the withdrawal method:
It requires precision in order to be considered "effective." A male must withdraw before ejaculation and get the timing correct consistently.
Even if the male withdraws effectively, sperm can still exist in the pre-ejaculate fluid, therefore causing a risk for pregnancy. The Mayo Clinic reports, "As many as 28 out of 100 women who practice the withdrawal method for one year will get pregnant."
It provides no protection against STDs or HIV.
Some feel there is an interruption in sexual pleasure.
The popularity of withdrawal as a birth control method is increasing. Based on a study by the US Department of Health and Human Services, the use of the withdrawal method among men has gone up from approximately 10% in 2002 to approximately 19% just ten years later. Although it seems to be increasing in popularity, it doesn't mean it's effective or helpful for your individual situation. It's important to figure out what works best for you.
If you have used the withdrawal method, and think you might be pregnant, Avenue Women's Center is here to help. We provide medical grade pregnancy tests and private pregnancy consultations. Confirm, or un-confirm, your suspicions today by giving us a call. (Or chat directly from our website!) Our caring staff is here to assist you. Don't delay!
---
References:
Mayo Clinic. (2018, January) Withdrawal method (coitus interruptus). Retrieved from: https://www.mayoclinic.org/tests-procedures/withdrawal-method/about/pac-20395283
U.S. Department of Health and Human Services. (2017, August) Unmarried Men's Contraceptive Use at Recent Sexual Intercourse: United States, 2011–2015. Retrieved from: https://www.cdc.gov/nchs/data/databriefs/db284.pdf
Reviewed by Patricia Kuenzi, APN-CNP, MSN, ANP, PNP.
The information provided here is general in nature.  It is not a substitute for a consultation with a medical professional. Before any medical procedure, it is imperative that you discuss your personal medical history, risks, and concerns with your doctor. If you have questions during or after a procedure, your doctor should be immediately contacted. Avenue Women's Center is not an emergency center.  If you are experiencing severe symptoms, such as bleeding and/or pain, seek immediate medical attention.  Contact your physician, go to an emergency room, or call 911.