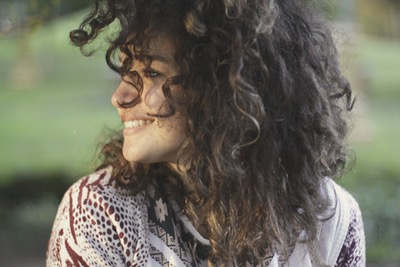 The last time you made a big decision, how long did you take to think things over? When it's time to get a new place, a new car, change jobs, pick a college—whatever, most people take some time to talk it over, do a little research, maybe even make a list of pros and cons. If you're thinking of abortion in Schaumburg, you are also facing a big decision—but don't panic! Avenue Women's Center can help.
Our friendly and private clinics in Wood Dale and Glen Ellyn, Illinois are both less than 20 minutes from Schaumburg. Both offer many free services to women in the Schaumburg area who are wondering if abortion is right for them. Please contact us today to learn how we can help you.
Most big decisions are more expected than an unplanned pregnancy. You know that your lease is up soon, graduation is looming, or the car is on its last legs. In those situations, you have some time to plan for what you need to do, and when it needs to happen. But when a test comes back positive, or a period is late, many women aren't sure what to do next. Which is why Avenue Women's Center exists: we are a first-step clinic for anyone who is finding out she is pregnant.
You can take your time to think through most big life changes. Have you ever noticed how sales people will tell you that you need to "act now" to grab this great deal? They know that a deal that "won't last long" will be seen as more valuable. With a valuable "deal" on the table, and less time to consider possible objections or down-sides, they hope you will quickly sign on the dotted line.
When you're talking about a car or an apartment, if it turns out that you're unsatisfied you have some options: you can sell the car, return the product, sublet, move the following year, whatever. Would you "act now" on something that was harder to undo, like a tattoo? It's almost funny to imagine a tattoo artist trying to sell someone on getting inked, since it doesn't matter if it's a great deal if you don't like what you get. You can get it removed, but the removal often doesn't reverse the effects of the tattoo, it only changes them.
Many women feel pressure to "act now" about an abortion because they don't want the pregnancy to get too far along. We understand that. But we also encourage women and couples to take enough time gathering information to be sure about their decision. Fortunately, sensitive home pregnancy tests allow many women to know they are pregnant very early.
If you're thinking about abortion in Schaumburg, we encourage you to visit Avenue Women's Center to get information to help as you make your best decision. Many women find it helpful to know:
exactly how far along is the pregnancy?
what are the chances of a natural miscarriage?
what procedures are available to me?
Those are some of the questions we can help you answer and process. With caring staff members and many free, pro-woman services, you don't have to panic. Avenue Women's Center can help you gather information, weigh your pros and cons, and arrive at a decision you feel totally comfortable with. Whether you have specific questions or just want to learn more, we hope you will contact us today.
The information provided here is general in nature.  It is not a substitute for a consultation with a medical professional. Before any medical procedure, it is imperative that you discuss your personal medical history, risks, and concerns with your doctor. If you have questions during or after a procedure, your doctor should be immediately contacted. Avenue Women's Center is not an emergency center.  If you are experiencing severe symptoms, such as bleeding and/or pain, seek immediate medical attention.  Contact your physician, go to an emergency room, or call 911.