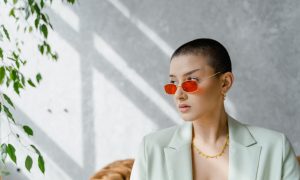 The option of abortion is not for everyone. Maybe you've already had an abortion and it negatively affected you.  If you know you don't want an abortion again, know that you have other options. 
Here is more information about your other two options, adoption and parenting, so you can feel equipped to make a confident decision for what's next. You can do this.
1. Adoption
You may have preconceived ideas about adoption, but adoption has drastically changed over the years—letting the birth mom have full control. Maybe you're in financial hardship or don't feel like your home environment or lifestyle is fit for a child. Adoption is a great opportunity to give your child a great future.
Open Vs. Closed Adoption
Two of the most common types of adoption are open adoption and closed adoption. With open adoption, the birth mom chooses where she places her baby. She may choose to form an adoption plan with friends, relatives, or someone else she knows well. She may also work with an agency to choose a family that feels like a great match. The birth mother decides how often she wants to keep in contact with her child.
With a closed adoption, the birth mom's identity stays completely anonymous, but she can still choose the adoptive family. The birth mom will have no interaction with them before or after the birth, and no identifying information is given to either party. If you want complete privacy, this adoption option is for you.
2. Parenting
No matter where you are in your life, parenting is hard. It takes great humility and sacrifice to raise a child. Many new moms and dads don't feel ready to parent, so you aren't alone! Are you asking yourself questions like…
Who will help support me and my child?

Can I raise a child and continue school?

What resources do I need to raise a child?
At  Avenue Women's Center, we can help you process these questions and help you navigate each step of the journey. While you may feel unequipped right now, there are more resources today than ever before.
Discuss your pregnancy at the most basic level with our team today. Our compassionate and experienced staff members can talk with you about:
Paternity

questions, if you are not sure who the father is

Basic health concerns related to the pregnancy

Parenting support programs available to you

How to get prenatal care if you have no insurance
You have what it takes to navigate this decision confidently. We can help. If you would like to discuss the options of parenting or adoption in more detail, contact us today to get free and confidential support. 
The information provided here is general in nature.  It is not a substitute for a consultation with a medical professional. Before any medical procedure, it is imperative that you discuss your personal medical history, risks, and concerns with your doctor. If you have questions during or after a procedure, your doctor should be immediately contacted. Avenue Women's Center is not an emergency center.  If you are experiencing severe symptoms, such as bleeding and/or pain, seek immediate medical attention.  Contact your physician, go to an emergency room, or call 911.