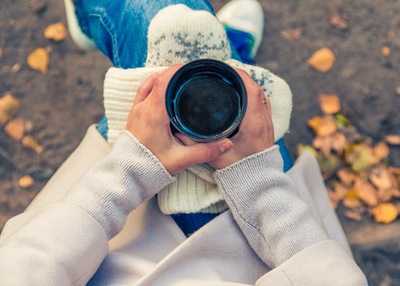 Not all women intend to have children. Of those who do, everyone hopes to have planned parenthood. Very often, that is not what happens. Statistically, between 45-50% of all pregnancies are unintended.*
If you are in Chicagoland and dealing with an unplanned pregnancy, Avenue Women's Center is here to help you.

The most recent data from the Illinois Department of Public Health shows that in 2014 there were over 122,000 recorded pregnancies in Chicago & Chicagoland.* This means that around 55,000 of those pregnancies were unplanned.*
At Avenue Women's Center, we know that each of those 55,000 unplanned pregnancies is unique. Each woman's life, story, family plans, education/career goals, and health is different. Each woman has to process her own expectations regarding the timing of her pregnancy.
What are the expectations of our clients?
I always wanted to be married before I had kids.
I thought I'd finish college before starting a family.
I didn't think I'd deal with a pregnancy until I was in a more committed relationship.
We're happy with our family. A baby wasn't part of the plan.
I grew up without having a dad around, and I always wanted my children to have that differently.
I told myself I'd be stable before starting a family.
This relationship wasn't supposed to be that serious. I just got through the divorce and wasn't intending to have a family with him.
I've been drinking and stuff… not the way I wanted to start a pregnancy.
If you are now facing a similar conflict between your expectations vs. reality of a pregnancy, we cannot change your circumstances. But we can walk with you through this season. And we can help as you move forward in your best new reality.
Avenue Women's Center can offer you free and confidential services, including:
A medical grade pregnancy test that is over 99% accurate just 10 days after intercourse.
A free, limited ultrasound that will be able to determine viability as well as accurately date your pregnancy.
Caring, nonjudgmental options consultations with a pregnancy options expert.
Ongoing support.
Ron Perlman has been quoted as saying, "Almost all of your life is lived by the seat of your pants, one unexpected event crashing into another, with no pattern or reason, and then you finally reach a point, around my age, where you spend more time than ever looking back. Why did this happen? Look where that led? You see the shape of things."*
Whatever your decision for this pregnancy, you will get to the point where you can look back and see the shape of things. We want to help you look back knowing you made the very best decision you could at this time.
Avenue Women's Center provides services in five DuPage County clinics: Elmhurst, Glen Ellyn / Lombard, Naperville, West Chicago, and Wood Dale, Illinois. If you haven't planned parenthood and are determining which next step is best for you, please call or text us today. We look forward to helping you.
The information provided here is general in nature.  It is not a substitute for a consultation with a medical professional. Before any medical procedure, it is imperative that you discuss your personal medical history, risks, and concerns with your doctor. If you have questions during or after a procedure, your doctor should be immediately contacted. Avenue Women's Center is not an emergency center.  If you are experiencing severe symptoms, such as bleeding and/or pain, seek immediate medical attention.  Contact your physician, go to an emergency room, or call 911.