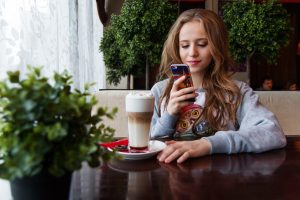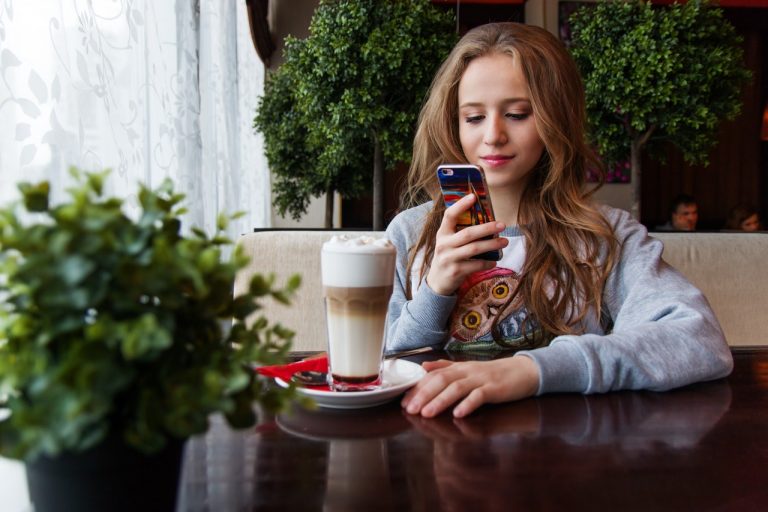 Numerous questions may have run through your mind after you learned you were pregnant. The situation likely felt overwhelming. If you've found yourself facing an unexpected pregnancy as a minor, then it can be hard to determine what your first steps should be. You may feel lost. And on top of wondering what to do next, you're probably unsure about where to go for support. Figuring out where to begin in your pregnancy journey can seem scary. But you are not alone as you consider your options.
If you've discovered that you're pregnant as a teenager, then you may be worried about how to move forward. Avenue Women's Center is here for you, just as we have been with many women who have been in your shoes. By meeting with one of our expert pregnancy consultants, you can receive reliable information about your options. We can also address your questions about abortion, adoption, and parenting. Our caring staff is here to listen to any of your concerns and connect you to available resources.
Contact us today for a free consultation and services at one of our six centers located in DuPage County!
Considering Your Options as a Pregnant Minor
It's understandable that you may be feeling scared and perhaps a little anxious after a pregnancy test came back positive. Before moving forward with a plan, it can be stressful to face a sudden change and not be clear on the direction you may be going. If you have not already done so, confirm the results of your test through a doctor or a pregnancy consultant.
Many factors can influence the results of a home pregnancy test. So, it's recommended you confirm your condition with a professional. This way, you may also have the opportunity to receive information about your options and address your personal questions. As you may be aware, you have three potential choices – abortion, adoption, and parenting. Each of these decisions can be life-changing. All of them come with their own unique set of challenges and rewards.
When contemplating which of these routes you may want to take, it can be important to not be isolated as you make your decision. Keeping your unexpected pregnancy a secret and taking it all upon yourself to resolve the situation can lead to anxiety. The support you have behind you can be from your personal relationships or a professional resource. There's also nothing wrong with seeking help from both. The more you can dispel feelings of loneliness, the more you can potentially build yourself up by creating a healthy community of encouragement.
Addressing Your Pregnancy-Related Concerns
Before you commit to a plan, it's recommended that you confirm your pregnancy is viable (likely to continue on its own). Certain complications may need to be ruled out, even if you are considering abortion. An ultrasound exam through a doctor or a first-step options clinic can determine if there's a risk of miscarriage, or if the pregnancy is dangerously growing outside of your uterus. Either one of these conditions means you may need to seek medical treatment.
Once this step is complete, it can be helpful to sit down with a professional resource to guide you through your different options. Making a decision that will benefit you the most often takes time and careful research. You don't have to rely on seeking information on your own. Reach out to a professional who can work with you by addressing any concerns you may have about creating a plan for yourself.
The questions you have may be specific to each option, and you may want to write them down. This way, you will not have to remember them. And you can be sure to ask them during a consultation appointment.
Parenting: 
Am I prepared for the responsibilities this choice may entail?
What level of support can I expect from my friends and family members?
Are there community organizations and government programs that can provide me with aid?
Abortion: 
How much will an abortion cost?
Do I understand the differences between a surgical and a non-surgical procedure, and am I more comfortable with one over the other?
Have I been consulted about abortion laws in my state, and will I need parental consent as a minor?
Adoption:
What are the differences between an open, semi-open, and closed adoption?
Am I eligible for scholarships and financial assistance through the adoption agency?
How do the adoption laws in my state work?
Talking through what's on your mind can be a good way to build confidence in your plan of action. There may be difficulties in being pregnant as a minor. But as you navigate through these unique challenges, try to remember you are not without support.
Are you wondering what your next steps should be if you're facing an unexpected pregnancy as a minor? Avenue Women's Center is here to provide a confidential environment to discuss your choices with our caring staff. Our free, limited ultrasound exams, will ensure you have relevant information about your pregnancy. We'll help you feel equipped to make an informed decision. During your private appointment, our trained staff will walk you through each potential option, helping you find the one that best meets your needs.
Schedule an Appointment
Schedule your free appointment with us today!
The information provided here is general in nature.  It is not a substitute for a consultation with a medical professional. Before any medical procedure, it is imperative that you discuss your personal medical history, risks, and concerns with your doctor. If you have questions during or after a procedure, your doctor should be immediately contacted. Avenue Women's Center is not an emergency center.  If you are experiencing severe symptoms, such as bleeding and/or pain, seek immediate medical attention.  Contact your physician, go to an emergency room, or call 911.