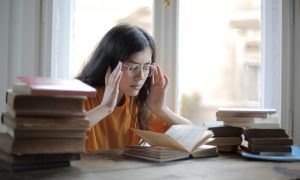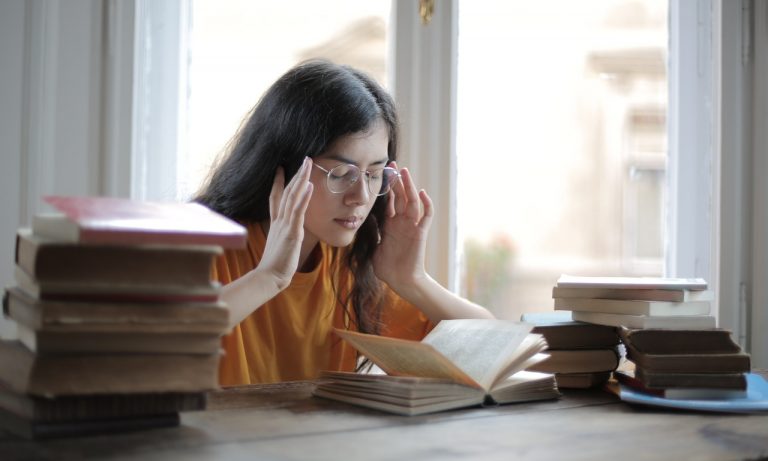 Discovering that you're pregnant might make you nervous about continuing your education. Whether you're in high school or college, an unexpected pregnancy can seem scary. As a student, you may be worried about how this situation can impact your future plans. Learning more about your options and available resources can be helpful. Accessing reliable information can allow you to better process your decision. Finding the choice that aligns with your needs can take a while. As a student facing an unexpected pregnancy, is there anywhere in or near Elmhurst where you can go for help?
Being pregnant while you're still a student can be challenging. Avenue Women's Center offers free services and confidential support. We'll meet with you for a discussion about your options of abortion, adoption, and parenting. Our caring pregnancy consultants will answer your questions as you process your decision. We understand you may be feeling overwhelmed by your present circumstances. That's why we'll partner with you as you reflect on your choices.
Contact us today to schedule a free appointment at our Elmhurst office, or any of our other locations in Darien, Glen Ellyn / Lombard, Naperville, West Chicago, or Wood Dale, Illinois!
What Are My Unexpected Pregnancy Options as a Student?
Abortion:
It can be useful to gather evidence-based information before making an abortion decision. What are the different types of abortion procedures? Do you know your pregnancy's gestational age? Depending on how far along you are, you may be eligible for a non-surgical abortion. This typically involves taking the "abortion pill" to end your pregnancy. Women who are further along in their pregnancy may have to undergo a surgical abortion. Educating yourself about your health and your different options can help you see if this is the right choice for you.
Adoption:
Learning more about the adoption process can make it seem less confusing. There's usually more than one form of adoption: open, semi-open, or closed. You may want to connect with a professional resource who can answer questions about them all.
Parenting:
You may be wondering if it's possible to pursue this option while you're a student. Parenting can be rewarding. But what resources would you need? If you're considering this decision, it's good to map out a plan. What help might you need from your friends or family? Who can you ask for information about pregnancy support groups, community resources, or government aid programs? Knowing where you can go for assistance can aid you in evaluating the pros and cons of this choice.
What Rights Do I Have as a Pregnant Student?  
Most schools are required to shield pregnant students from discrimination under Title IX. You may want to connect with your school's administration office if you have questions. Here are some of the ways Title IX may protect you:
Missing Class:
Pregnancy-related absences are usually excused under Title IX. This may include things like doctor appointments. What if you have to take a leave of absence for medical reasons? Most schools are required to reinstate your education status upon your return without any penalties. Under most Title IX rules, your school cannot revoke academic or athletic scholarships because you're pregnant.
Accommodations:
Schools usually have to treat your pregnancy as a temporary disability. This means you may be entitled to bathroom breaks or be excused from strenuous physical activity. Your teacher is typically not allowed to dock your grades if the pregnancy causes you to miss work. He or she usually needs to give you an opportunity to make up for missed work. Connecting with a school administrator or a Title IX officer can give you a better idea about other accommodations you're entitled to.
Who in Elmhurst Can I Talk to About the Pregnancy?
An unexpected pregnancy can seem burdensome. You may feel anxious or alone as you think about what to do next. You deserve to know you are not without support. The staff at your school, a pregnancy consultant, or a healthcare provider can help you plan your next steps. They can even facilitate a discussion about the pregnancy between you and your loved ones.
The moments before you make your decision can feel intimidating. But gathering accurate information can help you feel confident about taking your next steps.
Are you looking for resources as a pregnant student? Avenue Women's Center has been providing women with nonjudgmental care since 1981. Each of our DuPage County centers offers private consultation appointments. We can listen to your concerns and help you find the right option for yourself. We'll even offer you limited medical services and referrals for further treatment if necessary. We are here to help you access any resources you may need.
Reach out today for support as you navigate through your unexpected pregnancy journey!
_______________ 
References:
The information provided here is general in nature.  It is not a substitute for a consultation with a medical professional. Before any medical procedure, it is imperative that you discuss your personal medical history, risks, and concerns with your doctor. If you have questions during or after a procedure, your doctor should be immediately contacted. Avenue Women's Center is not an emergency center.  If you are experiencing severe symptoms, such as bleeding and/or pain, seek immediate medical attention.  Contact your physician, go to an emergency room, or call 911.