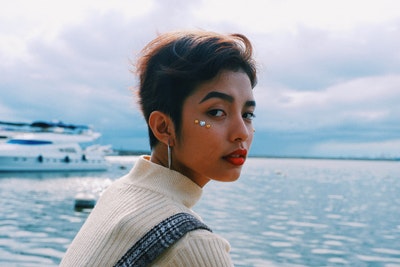 Adolescence is usually a time where we begin to step into adulthood, straddling the line between girl and woman, with the latter becoming more prominent as our girlhood is shed through the gradual progression of our maturity. While you may have anticipated the budding responsibilities that come with growing into an adult, discovering you're unexpectedly pregnant might not have been a circumstance you imagined finding yourself in during your teenage years. You may feel a loss of control, as unexpected pregnancies can lead to a mix of complicated emotions such as fear, stress, and confusion about what you should do next. No matter where you are in your unexpected pregnancy, it's advisable to begin crafting a pregnancy plan that can address your needs and help lead you towards a pregnancy decision that will work best for you.
The news of an unexpected pregnancy can seem like a shocking situation to find yourself in as a teenager. Throughout six locations in the Chicagoland area, Avenue Women's Center has served women who have begun to take their first steps towards making a pregnancy decision, regardless of their age. With so much information out there about your options, Avenue is here to make the process seem less overwhelming by offering free consultations with a caring client advocate. Your safety and confidentiality are important, and our expert staff can supply you with accurate and reliable information about each of your pregnancy options. Contact us for your free appointment today!
Unexpected Teen Pregnancy: What You May Be Feeling
Anxiety can sometimes compel us into making quick decisions in order to dispel negative emotions. But choices made under duress may not always lead to outcomes that we're satisfied with down the line. As a teenager, while it may be tempting to resolve your unexpected pregnancy as soon as you discover the news, this may not be the best idea. You may be under a lot of stress, and it's possible that any decisions you make may be a reaction to the pressures surrounding your situation.
Try taking it one step at a time. Even if your anxious thoughts try to tell you otherwise, you do not have to resolve everything within the span of a day. An unexpected teen pregnancy may be a very personal journey, leading to an assortment of complex thoughts and feelings you may feel burdened with sorting through. But not everything has to be endured in isolation, and unexpected pregnancy help is available to you.
Unexpected Teen Pregnancy Counseling
When facing an unexpected pregnancy as a teenager, you may understandably be under a lot of stress as you contemplate how to move forward. You may feel too young or inexperienced to be making a decision like this, and gathering information about all of your pregnancy options can seem overwhelming. That's why pregnancy counseling may be helpful. Pregnancy counseling allows you to meet with a trained professional who can listen to your concerns and take the time to talk honestly with you about each of your unexpected pregnancy options.
This resource can come in many different forms, and you may feel comfortable talking with a trusted counselor, a trained spiritual leader, a pregnancy consultant, or an adoption specialist. These professionals can offer advice without pressuring you into a decision, and you may find it helpful to have a supportive individual offer an attentive ear and answer any of your questions.
You may also want to consider sharing your unexpected pregnancy news with your close friends and family members. While this step may feel nerve-wracking, as a pregnant teenager, you may find yourself in need of support from your loved ones. Your partner, parents, and friends may be able to assist you in the pregnancy decision-making process by serving as a shoulder to cry on, and they can also be present when you move forward with one of your pregnancy options. Allowing your loved ones to be a part of your unexpected pregnancy decision can be a beneficial step, but if you're uncertain about how to share the news with them, one of the professional resources we mentioned may be able to contribute to the conversation. By helping to facilitate a healthy discussion, a pregnancy consultant or counselor may be able to prepare you for the discussion, or invite your loved ones to sit down for a talk about your unexpected pregnancy.
Other Unexpected Teen Pregnancy Considerations
As a pregnancy consultant or another counseling resource may tell you, as a teenager or at any age, you have three unexpected pregnancy options: parenting, adoption, and abortion. Once you've begun to discuss your unexpected pregnancy with someone who's trained to help you sort through all of your choices, you may start to feel a bit more confident about moving forward with a pregnancy decision. While a pregnancy consultant can help you contemplate factors such as cost, overall questions or concerns, and access to resources as you make your decision, there are a few health factors you may also want to take into consideration.
The gestational age of your pregnancy, as well as any potential early pregnancy risks, may play a part in your decision. An ultrasound exam may be administered by a healthcare provider not only to determine how far along you are in the pregnancy, but to rule out the risk of miscarriage or an ectopic pregnancy (when a pregnancy is located outside of the uterus). If money is a concern, then your local pregnancy center may be able to provide you with an ultrasound exam for free.
Facing an unexpected pregnancy as a teenager can be stressful, and while you may feel overwhelmed, help is right around the corner at your nearest Avenue Women's Center. Whether you're contemplating parenting, adoption, or abortion, our trained staff will assist with the creation of a pregnancy plan that aligns with your needs. We offer limited ultrasound services to provide more information about your pregnancy, and our client advocates can answer any of your questions through a safe, nonjudgmental environment. Call, chat, email, or text to schedule a free consultation today!
The information provided here is general in nature.  It is not a substitute for a consultation with a medical professional. Before any medical procedure, it is imperative that you discuss your personal medical history, risks, and concerns with your doctor. If you have questions during or after a procedure, your doctor should be immediately contacted. Avenue Women's Center is not an emergency center.  If you are experiencing severe symptoms, such as bleeding and/or pain, seek immediate medical attention.  Contact your physician, go to an emergency room, or call 911.