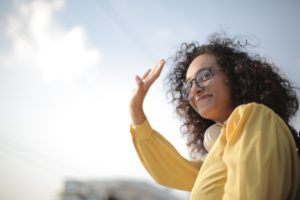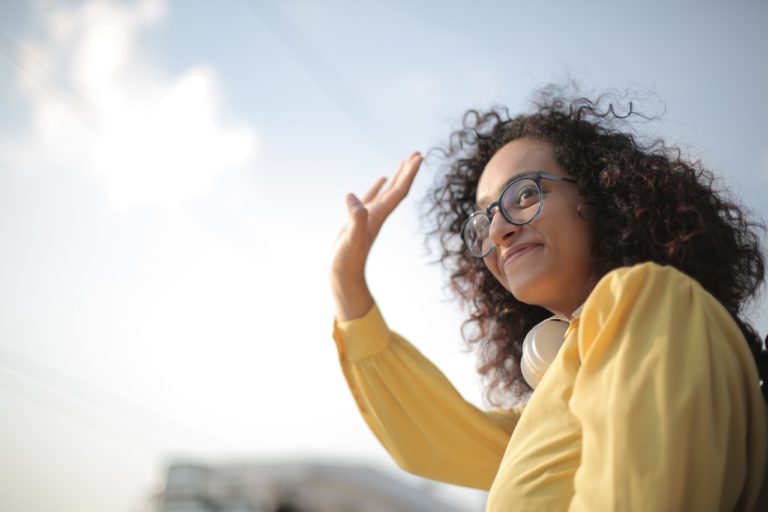 You may have heard of the popular television show Sixteen and Pregnant, but now the title of a former MTV series has become your reality. Finding yourself pregnant at the age of 16 can be scary. Choosing the right path for yourself may not seem easy at the moment. But with reliable information and resources, your response to a life-changing circumstance may be one you feel confident was made with your needs in mind. It's normal to have a lot of questions at this time. Seeking answers is often the first step to making an unexpected pregnancy decision.
Learning about an unexpected pregnancy at the age of 16 can lead to feelings of uncertainty. Avenue Women's Center is here to support you as you take steps to figure out what to do next. In addition to providing you with accurate information about your options, we offer free, medical-grade pregnancy tests to confirm your results. All of our services are completely confidential and available at no cost to you. We're here to help you feel confident when it comes to deciding between your choices of abortion, adoption, and parenting.
Call, chat, email, or text us today for an appointment!
What Are My Options When I'm 16 and I Don't Feel Ready to be Pregnant?
Being a pregnant 16-year-old can be a stressful circumstance, and young women in your situation often have many questions. You may have a lot of thoughts running through your head right now: Why is this happening to me? Should I have an abortion? How am I supposed to make a decision?
Allow yourself a moment to take a deep breath. It's unlikely that you'll be able to immediately come up with a resolution to all of your worries. And it's not recommended that you put this expectation on yourself. By acknowledging the questions you may have on your mind and taking the time to find answers, you can begin to take the first step towards exploring what you can do when you're 16 and pregnant.
Tell Someone:
The fear of telling others may have you hesitant to share the news. But keep in mind the burden of keeping a secret can often increase anxieties. Being afraid of letting others in on the news is a normal reaction. For many teenage girls, it can seem like an overwhelming obstacle. You may be experiencing unhealthy emotions that have caused you to shift unnecessary blame upon yourself. Fearful of being met with disapproval, you've kept the unexpected pregnancy hidden.
If you're struggling with how to communicate with your parents or your partner, it may be a good idea to first confide in a trusted teacher, a school counselor, or a pregnancy consultant. These resources can help you practice how to tell others about the pregnancy, and remind you that you don't have to go through this alone.
Consider Your Options:
Most women who become pregnant are aware they have three options – parenting, adoption, and abortion. But committing to just one can be a major life decision. An unexpected pregnancy can feel overwhelming. The idea of tracking down accurate information about your choices can seem stressful. But in order to make an informed decision, diligent research is often required. Though this step may seem hard, the burden can be lessened by speaking with a trusted resource.
Building a pregnancy plan often requires you to have access to information. Before moving forward, you may need to learn more about the pros and cons of each decision. You may be contemplating whether or not you should have an abortion, but are unsure of the cost and different types of procedures. Or you may be wondering if parenting is something you may want to consider, and what kind of support you may need to accomplish this. Then there's the choice of adoption, and you may be curious about what the process behind this option may look like.
16 and Pregnant – You're Not Alone
This may seem like a lot for you to take the time to research and carefully consider. This is especially true if you're searching for a quick solution to your anxiety. But the decision has the potential to greatly impact your life. So, it's beneficial to think through your feelings and consider which option may be the best for you long-term. None of this has to be all on you. And help is readily available through your healthcare provider, an adoption specialist, or a pregnancy consultant when it comes to learning more about your pregnancy choices.
Making a decision about the future and your unexpected pregnancy at the age of 16 can be a challenging task. Through our free, confidential services, Avenue Women's Center is here to provide you with the accurate information you need. Our expert pregnancy consultants will answer any questions about abortion, adoption, and parenting, helping you to feel secure in your knowledge of your potential options. Within a safe, nonjudgmental environment, we're here to walk with you throughout the duration of your pregnancy, supporting you in any way we can.
Schedule an appointment with us today to confidentially begin talking about your pregnancy options with one of our expert staff!
The information provided here is general in nature.  It is not a substitute for a consultation with a medical professional. Before any medical procedure, it is imperative that you discuss your personal medical history, risks, and concerns with your doctor. If you have questions during or after a procedure, your doctor should be immediately contacted. Avenue Women's Center is not an emergency center.  If you are experiencing severe symptoms, such as bleeding and/or pain, seek immediate medical attention.  Contact your physician, go to an emergency room, or call 911.