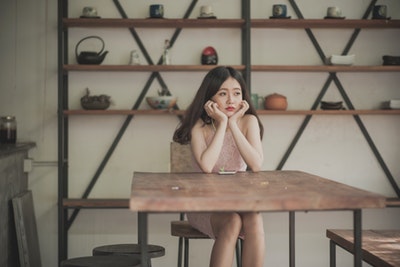 Contrary to popular belief, an unexpected pregnancy is not an experience that is limited to women who have never been pregnant before. If you have previously made a decision about your pregnancy, then you may have a bit of an advantage, as you may already be aware of your choices. Understandably, there can be a lot of emotions involved with sorting through your feelings about an unexpected pregnancy. Coming to terms with an unforeseen situation can be stressful, but resources are still available to you to assist you in taking the first steps towards making an unexpected pregnancy decision.
Are you facing a second unexpected pregnancy decision? Avenue Women's Center understands that each woman's situation is unique, and our six locations throughout the Chicagoland area offer women support as they seek answers to questions about their pregnancy options. Even if this is not your first time choosing an unexpected pregnancy option, our expert client advocates can review information with you about each of your choices, taking the time to listen to any concerns you may have about a second pregnancy. Contact us today to schedule a free consultation at one of our centers in Darien, Elmhurst, Glen Ellyn / Lombard, Naperville, West Chicago, and Wood Dale, Illinois!
Seeking Answers for a Second Unexpected Pregnancy
It's normal to have questions about your unexpected pregnancy, and these thoughts may be accompanied by feelings such as denial, shock, fear, and a whole range of other emotions. Even if you have made a decision about your pregnancy before, it may still be helpful to seek guidance from a trusted friend, a family member, a healthcare provider, or pregnancy consultant. Pursuing advice from a professional may be able to offer you the opportunity for an in-depth conversation about each of your choices through a confidential setting.
You may recall that pregnant women have three options: parenting, abortion, and adoption. Talking about these choices does not automatically commit you to one, and if this is your second time experiencing an unexpected pregnancy, a counselor or a pregnancy consultant can listen to your concerns, connecting you to potential resources to aid your choice.
A support group comprised of not only friends and family, but trained professionals who can offer counsel during a second unexpected pregnancy can be a helpful resource when it comes to taking those first steps towards a pregnancy decision.
Contemplating Your Emotional Response to a Second Unexpected Pregnancy
Regardless of whether or not you already have children, an unexpected pregnancy can feel like a sudden, life-changing occurrence, and experiencing complex emotions may be natural at this stage. Try to allow yourself time to process your thoughts and feelings about the pregnancy. For some women, a pregnancy can be a time of emotional vulnerability, and anxiety can make coping with this sudden life change difficult.
You may be feeling pressured about making a decision, and it's possible you're worried about becoming a parent again. Or you may be having doubts about abortion or adoption. When taking your three options into consideration, it can be difficult to remember to take time to thoroughly contemplate how you truly feel about the pregnancy.
It may be helpful to ask yourself questions like:
Are stress and anxiety pressuring me into a pregnancy decision?
How do I feel about each of my potential options?
Who can I talk to that can help me process my emotions?
If you're feeling a bit panicked about a second unexpected pregnancy, it may be beneficial to allow a supportive party to sort through these worries with you. Your health comes first, and a professional consultation may rule out the possibility that your pregnancy decision is being determined by negative influences, such as sadness, nervousness, or even antenatal depression. In fact, if you reach a point where you feel your depression has worsened, please do not hesitate to seek help.
Talking with someone about any struggles you may have about coping with a second unexpected pregnancy can be a crucial step. The condition of your mental health during a pregnancy matters just as much as your physical health, as your well-being is important. On top of your healthcare provider, counselors or pregnancy consultants can offer you the opportunity to openly share your feelings with someone who is trained to listen and counsel women who have faced similar situations.
Gathering Information for a Second Unexpected Pregnancy Decision
After consulting your feelings about the pregnancy, and perhaps reaching out to find supportive counsel, you may want to begin to consider your pregnancy options. This may require a bit of research, and while you may already be familiar with your choices, reviewing information about each option can be helpful. There may be personal contemplation involved when deciding for a second time how you will move forward with an unexpected pregnancy. Allowing yourself the opportunity to ask questions may help connect you to resources where you can inquire about more information, providing you with additional support through a second unexpected pregnancy.
If you're feeling anxious after learning about a second unexpected pregnancy, Avenue Women's Center is here to help you through a nonjudgmental, compassionate environment. Our services are geared towards taking the time to listen to your unique situation and offer information on your three options: parenting, adoption, and abortion. Your concerns about a second pregnancy are important to us, and our caring staff will sit down with you for a free consultation, offering you guidance throughout your pregnancy decision. Reach out today to take your next step!
The information provided here is general in nature.  It is not a substitute for a consultation with a medical professional. Before any medical procedure, it is imperative that you discuss your personal medical history, risks, and concerns with your doctor. If you have questions during or after a procedure, your doctor should be immediately contacted. Avenue Women's Center is not an emergency center.  If you are experiencing severe symptoms, such as bleeding and/or pain, seek immediate medical attention.  Contact your physician, go to an emergency room, or call 911.