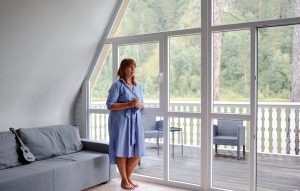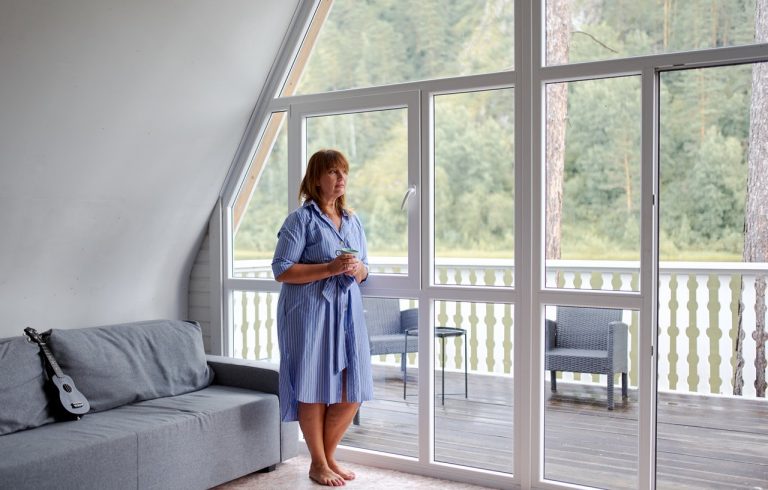 An unexpected pregnancy might have seemed impossible at this age. But here you are, reeling from a positive pregnancy test. Understandably, this news might have come as a shock. It's okay if you feel a little overwhelmed. Even if you've already been pregnant before, being pregnant in your fifties can seem stressful. You may have a lot of questions right now. Before you determine your next steps, where might you go for help?
Are you nervous about facing an unexpected pregnancy in your fifties? Avenue Women's Center has helped a variety of clients through a unique set of circumstances. Our caring staff will meet with you for a private consultation to discuss your concerns and help you understand your options. Your choices are the same as any woman in your situation: abortion, adoption, and parenting. We'll supply you with accurate information about each one as we walk you through your decisions. Each of our six locations throughout DuPage County offers limited medical services and private consultations. During your appointment, we'll ensure you have access to the resources you need.  
Call, chat, email, or text us today for reliable support at no cost!
How Is It Possible For Me to Be Pregnant In My Fifties?
Symptoms like hot flashes and irregular periods are often indicators of menopause. Naturally, most women who experience these signs think they can no longer conceive. But there's a lesser-known phase before menopause called perimenopause. During this time, pregnancy is generally still a possibility for you.
Your body releases fewer and fewer eggs during perimenopause. This is typically what disrupts most women's menstrual cycles at this time. The chances of becoming pregnant tend to be small. But as long as you're still ovulating, conception may occur.
What Do I Need to Do If I'm Pregnant In My Fifties?
You may need to take certain precautions to safeguard your health. An unexpected pregnancy at this age can come with a few increased risks. This may include:
Preeclampsia
Ectopic Pregnancy
High Blood Pressure
Gestational Diabetes
Miscarriage
Premature Delivery
Cesarean Section
Stillbirth
It's recommended you communicate with medical professionals after confirming your pregnancy. Even if you're considering abortion, your health is relevant. Certain complications may even render you ineligible for an abortion.
Learning if there's a high risk of miscarriage or an ectopic pregnancy can be crucial information. It will let you know if scheduling an abortion appointment is no longer necessary and inform you if you need to seek medical treatment right away.
What Are My Options If I'm Pregnant In My Fifties?
An unexpected pregnancy may not have been something you planned. Now that you're here, what path will you consider taking? Your three choices are abortion, adoption, and parenting. To find the right one for you, you may want to ask yourself questions. What sort of support would you need? How do you feel about the pregnancy? What might each option look like?
A counselor or a pregnancy consultant can be helpful. These professionals are trained to listen to you and help you find the best option for yourself. Having personal support can be beneficial as well. Have you spoken with your friends, partner, or family members about it? What role would you want your loved ones to play as you move forward?
It may take time before you feel ready to decide. That's okay. This situation might have come as a surprise. It's normal to want to take time to reflect and examine your options. Planning your next steps can seem overwhelming. But this emotional journey is not one you need to walk one.
If you're struggling with an unexpected pregnancy decision in your fifties, you aren't alone. Avenue Women's Center will come alongside you to help you determine your next steps. During your appointment, we'll supply you with reliable information on abortion, adoption, and parenting. We will equip you with the resources you need through our limited medical services and confidential consultations. Address your individual questions and concerns today with our expert staff.
Schedule your appointment with us today for free information and pregnancy services!
_______________
Reference:  
Reviewed by Patricia Kuenzi, APN-CNP, MSN, ANP, PNP.
The information provided here is general in nature.  It is not a substitute for a consultation with a medical professional. Before any medical procedure, it is imperative that you discuss your personal medical history, risks, and concerns with your doctor. If you have questions during or after a procedure, your doctor should be immediately contacted. Avenue Women's Center is not an emergency center.  If you are experiencing severe symptoms, such as bleeding and/or pain, seek immediate medical attention.  Contact your physician, go to an emergency room, or call 911.