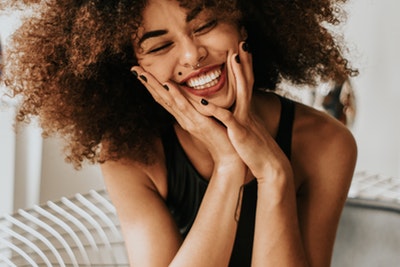 "I don't care what other people say or think about me!" Some might exclaim this statement with confidence. Others might find it easier said than done. A moment of reassurance overcomes them, but later they're met with insight and opinions that shake their confidence. Self-doubt can easily creep its way into our choices, but there are some decisions we need to make with full belief in ourselves. When it comes to an unexpected pregnancy decision, how can you face it with confidence?
If you're feeling less than confident about your pregnancy options, Avenue Women's Center is here to provide you with the support you need. We've helped women face unexpected pregnancy decisions for nearly 40 years in the Chicagoland area. Our free services offer women the opportunity to think through each of their options without judgment or pressure. Express your personal concerns and learn accurate information about your options of parenting, adoption, or abortion during a free pregnancy consultation. Contact us today for your confidential and private appointment!
Other Opinions and Your Pregnancy Options
If you've shared your pregnancy news with others, you might be receiving a lot of input about your options of parenting, adoption, or abortion. You might already have a plan for your pregnancy decision, but their insight places doubt in your mind, or makes you feel pressured to choose differently. You might feel others influencing your decision even if you haven't told anyone yet. A friend had an abortion, a family member is newly pregnant, or you start reading up on ways others have handled unexpected pregnancy decisions.
Are the insights of your loved ones or your partner conflicting with the pregnancy options you're considering? Do you feel judged, pressured, or forced into a pregnancy option that you aren't completely sure about? What is reflective of your own thoughts and feelings? What is different? How is their insight helpful or supportive in your pregnancy decision? How is it discouraging? What are some ways you could regain your self-confidence and make your best pregnancy decision?
Building Your Confidence in a Pregnancy Decision
Doubt can creep its way inside of us at any point in life, whether through an event, a person, or even our own thoughts. This doubt can erode our self-confidence. In facing a decision as important as choosing a pregnancy option, you will want to feel confident that it's your best choice. What are some ways you can build confidence in your pregnancy decision? Here are just a few ways that other women have found helpful …
Small wins. Think about smaller decisions you successfully made for yourself. Perhaps it was a goal you attained or a positive choice you made to better your life. The small wins can be just as meaningful as the big ones in restoring your confidence. All your life you've made decisions, and even the small ones had an impact in some way. What were your small wins? How can they help you trust that you are capable of making your best decisions?
Self-reflection. Reflect back on past decisions. What are some decisions that didn't turn out so well? What would you have done differently in your decision-making process? What did you learn from the outcome? On the other hand, what are some positive decisions you felt certain about? What gave you strength to move forward as you decided? We often learn from our past experiences, looking forward to bigger decisions with these lessons in mind. Additionally, handling previous challenges offers us reassurance that we are capable of facing new ones.
Information. Understand that you might not have all the information about each of your pregnancy options. It is important to learn the facts and possibilities of parenting, adoption, or abortion to make an informed pregnancy decision. Educate yourself about each option. Are the reasons you're considering one option over others based on temporary circumstances that might change? Does your research help you gain insight into some potential solutions for your concerns? Do you have more personalized questions you'd like to address? Where can you go for more information?
Avenue Women's Center provides accurate information about each of your pregnancy options of parenting, adoption, or abortion. Our free pregnancy consultations offer women a safe, secure, and private environment to address their unique and personalized concerns with our expert client advocates. We are dedicated to supporting women as they confidently move forward in their pregnancy decision. Reach out to us today for a free appointment at each of our five locations in Elmhurst, Glen Ellyn / Lombard, Naperville, West Chicago, and Wood Dale, Illinois.
The information provided here is general in nature.  It is not a substitute for a consultation with a medical professional. Before any medical procedure, it is imperative that you discuss your personal medical history, risks, and concerns with your doctor. If you have questions during or after a procedure, your doctor should be immediately contacted. Avenue Women's Center is not an emergency center.  If you are experiencing severe symptoms, such as bleeding and/or pain, seek immediate medical attention.  Contact your physician, go to an emergency room, or call 911.