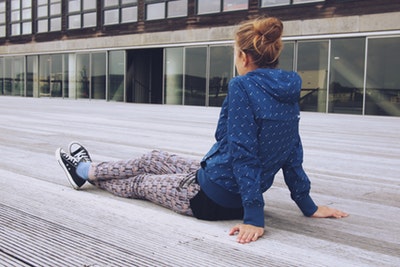 Finding out you're unexpectedly pregnant as a teen can feel like the end of your world as you know it. Easy for an outsider to say when they're not going through it with you, right? But I've been where you are, and I made a pregnancy choice based on the same kinds of things you might be feeling right now. I know the roller coaster of emotions you might be on, with fear and panic right at the top of a big drop before plummeting into despair, sadness, and even disappointment. You likely never thought you'd be in this situation, and you might be thinking about having an abortion. Not a lot of teenage dreams include being pregnant. Pregnancy might be in your future self's dreams, but right now it can feel like a bomb just blew up your life.
You might be wondering how or if you can handle an unexpected pregnancy as a teenager, and strongly considering abortion. Find nonjudgmental and understanding support at Avenue Women's Center. We offer free pregnancy tests and pregnancy consultations in a private, confidential, and compassionate environment. Our knowledgeable consultants take the time to listen your concerns and help you learn more about abortion information and alternatives. Call, text, chat, or email us today to schedule your free appointment at one of our five locations in Illinois: Elmhurst, Glen Ellyn / Lombard, Naperville, West Chicago, or Wood Dale, Illinois.
Facing Teen Pregnancy: Reality hits hard …
When I was in your shoes, I started to question everything about myself and who I thought I was. I was not a perfect teenager by any means (who is?!), but I earned good grades and had big future dreams. I wanted to go to college, have a great career, travel all over, and settle down with a family—someday. My unexpected pregnancy felt like a death of the self I knew and who I hoped to become. I started regretting my choices, wishing I had waited to have sex. I I learned the hard way that a pregnancy can happen even with careful measures of prevention. My body and heart's desires had led me to a place that my mind and my life weren't ready to handle. Could I be a parent? What about adoption? Maybe an abortion would make this all go away and I could go back to being my normal self? But there was no going back to life before pregnancy. Whatever choice I made, I knew I was changed.
Facing Teen Pregnancy: Questions can hurt …
If this sounds familiar, you might be asking yourself a lot of questions … How could I let this happen? How could I possibly afford this pregnancy as a teen? What was I going to do? Should I tell anyone? Would my partner leave me? Would he push me into a decision I didn't really want? What will my friends and family think? Would they support me? Would they judge me harshly or be disappointed? In my mind, the answers to these questions could go either way—and the worst answers hurt to even think about. You might think abortion is the only answer that makes any sense in your situation. But before you decide what to do about your unexpected pregnancy, slow down the emotional roller coaster within and try to consider your options with a clear mind.
Facing Teen Pregnancy: A decision that changes everything …
This pregnancy decision is worth your time and effort to fully consider what's best for you and the future you. It might not feel like it right now, but your future is still in your own hands. This unexpected pregnancy does not have to be an end to your hopes and dreams. You can still make plans for your future, but the path to reach your dreams might look a lot differently than you originally thought. Regardless of whether you continue this pregnancy or choose abortion, your decision can still impact your future self physically and emotionally. It might be hard to envision, but try to think of how you could potentially feel in the future about the pregnancy decision you make today. Would you look back at your choice and feel that you chose the best option? Are there some conflicting feelings you're experiencing now that could linger in your future self?
You can and will be strong enough to face this pregnancy decision, but you don't have to on your own. The biggest piece of advice I would have given my teen self would be to speak up instead of hiding my worries. A trusted person who cares for you can help you think through your pregnancy decision. A friend might offer supportive comfort, but telling a parent or a trusted adult relative could help you gain the insight a fellow teen friend might not have to give you. Whatever option you're considering, give this pregnancy decision your full attention and efforts—even if facing it is the last thing you want to do.
If you're a teen facing an unexpected pregnancy, don't hesitate to reach out for help. Avenue Women's Center provides nonjudgmental support with our free pregnancy services. Our caring client consultants are here to listen and address your individual pregnancy concerns during a free pregnancy consultation. You can learn more about abortion information and alternatives in a confidential, understanding, and private setting. This unexpected pregnancy may feel like an end to your world, but Avenue can help you take the first steps towards the best decision for you and the future you. Reach out today and schedule your free appointment!
The information provided here is general in nature.  It is not a substitute for a consultation with a medical professional. Before any medical procedure, it is imperative that you discuss your personal medical history, risks, and concerns with your doctor. If you have questions during or after a procedure, your doctor should be immediately contacted. Avenue Women's Center is not an emergency center.  If you are experiencing severe symptoms, such as bleeding and/or pain, seek immediate medical attention.  Contact your physician, go to an emergency room, or call 911.