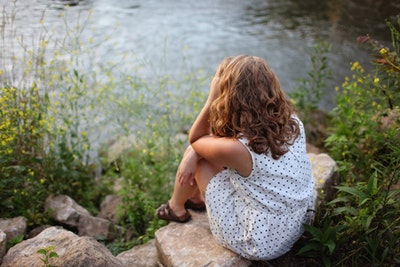 A tough choice often makes us doubt ourselves. It becomes even tougher if we feel like those around us are being critical. It can feel like you're facing difficult inner and outer criticism in a decision about abortion. What are some things you can do to take your next steps? How can you make a choice you can feel good about?
Facing criticism can make any decision difficult. Find a safe and nonjudgmental space to explore your pregnancy options at Avenue Women's Center. We've come alongside women in their pregnancy decisions for nearly 40 years with our free services. Schedule a private and confidential consultation with our caring pregnancy experts and learn more about your pregnancy options, including abortion. Contact us today for your appointment in the Chicagoland area!
Outside Criticism About Abortion
While some women are secure in their decision about abortion as their best option, others have a difficult time speaking up. You might fear judgment about your pregnancy situation or your personal reasons for considering an abortion from your partner, family, or friends. Even telling your doctor can be challenging. Your loved ones' may have reactions filled with strong emotions, opinions, and concern. In the middle of what feels a sea of criticism, what could keep you afloat to make a decision about abortion that feels right for you?
Information. As you open up to others about a possible abortion, it can be helpful to first arm yourself with information. Are you equipped with details regarding abortion options, procedures, and potential risks? Research factors like these and more to be prepared for an informed conversation about abortion. What could be the biggest concerns your loved ones might have? Are their questions reflective of your own? How might they help support you, regardless of whatever you decide?
Understanding. This pregnancy decision is completely and entirely up to you. Your thoughts and your feelings matter most. Yet, empathy towards others can serve to benefit your own mental and emotional state. Those closest to us are usually the ones who worry the most about our well-being and our happiness. This concern can sometimes come out the wrong way in challenging situations. If things become tense as you open up about abortion to others, give yourself and them time to calm down. Regardless of whatever outside judgment or criticism you may feel, an abortion is a personal decision only you can make for yourself.
Inner Criticism While Deciding About Abortion
We can be our own worst critics, especially in difficult decisions. Whatever led to you this pregnancy decision, your own self-judgment could be haunting you in it. Maybe you have mixed feelings about the option of abortion. The circumstances around you might cause you to lean towards it, but your emotions are uncertain. There are many factors at play with an abortion decision. How can you move forward in your decision-making process?
Personal Information. What aspects of your pregnancy matter when considering an abortion? How far along are you in the pregnancy? How does that impact the abortion options available to you? How much could an abortion cost you personally? What might be your individual risks, given your health history? Learn what personal information is involved with a decision about abortion to better understand if it's right for you.
Self-understanding. As you make your decision, grant yourself the understanding that an abortion can be a hard choice for many women to make. You aren't alone if you're feeling inner and outer criticism. Whatever emotions you're feeling are okay—anger, sadness, confusion, stress, panic, fear, etc. Just make sure you're understanding why you feel all these things. What could they mean in your decision? What might these feelings mean after having an abortion? Take the moments you need to self-reflect and learn what's important to you most as you decide about abortion. Whether or not it is your best option is up to you.
Avenue Women's Center is here to support your next steps with services aimed at empowering women in their pregnancy decisions. Learn accurate, reliable, and unbiased information about each of your options, including abortion. Address your unique and personalized concerns in a welcoming, understanding, and compassionate atmosphere with experts who care about helping you make an informed decision. We are here to support your next steps! Reach out to us today and set up your free options consultation!
The information provided here is general in nature.  It is not a substitute for a consultation with a medical professional. Before any medical procedure, it is imperative that you discuss your personal medical history, risks, and concerns with your doctor. If you have questions during or after a procedure, your doctor should be immediately contacted. Avenue Women's Center is not an emergency center.  If you are experiencing severe symptoms, such as bleeding and/or pain, seek immediate medical attention.  Contact your physician, go to an emergency room, or call 911.