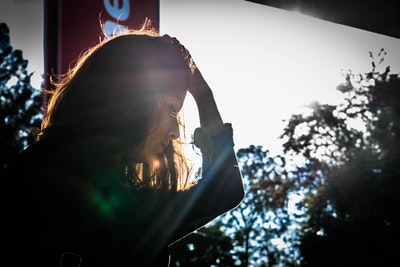 It is often easier to talk about our positive emotions than the challenging ones. We tend to be more open with our happiness, but more reserved about our pain. Sometimes we can get through the tough emotions, while other times they can become more serious and difficult to handle on our own. This can be especially true if you're experiencing an unexpected pregnancy along with challenging feelings. Do you think you might be experiencing depression symptoms during a pregnancy decision? How can you face depression and move forward in your decision?
Find nonjudgmental and compassionate support in an unexpected pregnancy at Avenue Women's Center. We've supported women in the western suburbs of Chicago for over 35 years. Our caring pregnancy experts will go over each of your options of abortion, adoption, and parenting in a secure, private, and confidential atmosphere. We are here to meet your needs and address your personalized concerns with our free pregnancy options consultations. Call, text, chat, or email today to set up your appointment!
Recognizing Depression During Pregnancy
Depression may go unidentified or undiagnosed. Even when you recognize something isn't right about how you're feeling, it can still be hard to tell for sure. Women commonly avoid speaking up for fear of being seen as overly sensitive or too emotional, or they chalk up their feelings to hormonal changes. It can be isolating to keep difficult emotions within, particularly if you're experiencing an unexpected pregnancy. But you aren't alone, even if it feels like you are. "Depression is very common in women … It is estimated that 14%–23% of pregnant women experience depression during pregnancy."* What are symptoms that could indicate depression during pregnancy? According to the American Pregnancy Association, if you notice the following symptoms for two weeks or more, you may be experiencing depression:
Persistent sadness
Difficulty concentrating
Sleeping too little or too much
Loss of interest in activities that you usually enjoy
Recurring thoughts of death, suicide, or hopelessness
Anxiety
Feelings of guilt or worthlessness
If you are experiencing thoughts of suicide or self-harm, contact a mental health professional or the Suicide Prevention Hotline (1-800-273-8255) right away.
Facing Depression During a Pregnancy Decision
When I faced a pregnancy decision, it was during a particularly rough period of depression. Only, I didn't realize it completely at the time. I knew my sadness and despair ran deep, but I attributed my emotions to hormones, circumstantial hardships, and relationship issues. I pushed through my pregnancy decision, but often look back and wonder how things may have been different if I fully understood that I had depression. Which thoughts stemmed from the depression, and which ones were really my own? How much did depression affect my pregnancy decision?
Coping with emotional hardship during an important decision can impact the way we think and act. "During pregnancy, hormone changes can affect the chemicals in your brain, which are directly related to depression and anxiety."* It is important to seek help for depression, and also in regards to your pregnancy decision.
Reach out for help with your depression. Taking the first step can often feel the most daunting, yet addressing your depression is imperative to your healing. Do you have support in your life such as a trusted family member, friend, or partner with whom could share your feelings? Their emotional and relational support can assist in taking the next steps towards healing. Reaching out for help might mean speaking with a health care provider, a mental health professional, or a counselor or therapist specializing in your unique experiences (such as trauma, abuse, addiction, etc.). Talk therapy, group therapy, or medication can be helpful next steps. Some may find spiritual guidance and support helpful. Holistic methods might be beneficial such as making lifestyle changes, taking natural supplements, changes in diet, practicing mindful activities (like yoga or meditation), and focusing on positive reinforcement thought processes. Everyone experiences and handles depression differently. Self-healing looks different for each person, and it's important to take your first steps towards by finding out what helpful methods might work for you.
Reach out for help in your pregnancy decision. It can be scary and intimidating to share about an unexpected pregnancy, but it may lead to a healing path. Share your thoughts and concerns with someone you trust to take your emotions seriously and be supportive of your pregnancy situation. Is there a close relative or friend that you can confide in to provide nonjudgmental support as you begin the process of making a pregnancy decision? Additionally, learning more about your options can be beneficial in making an informed pregnancy decision you can feel good about. What are the main concerns you have when it comes to each of your pregnancy options? What are some local financial or resources might be available if you choose to parent? What are the adoption plan options in your state? What are the different types of abortion, as well as the potential risks? What else could be helpful to find out as you make a pregnancy decision?
Learn more about abortion, adoption, and parenting in a free pregnancy options consultation at Avenue Women's Center. Our confidential services offer women compassionate, understanding, and nonjudgmental support in the first steps of their pregnancy decision. Voice your personalized questions with a pregnancy expert who cares about addressing your unique concerns. We are here to help you make an informed pregnancy decision that you feel is right for you and your situation. Contact us today and set up your free appointment at any of our six Chicagoland locations!
---
References:
The American College of Obstetricians and Gynecologists (ACOG). (2019). Depression and Postpartum Depression: Resource Overview. Retrieved from: https://www.acog.org/Womens-Health/Depression-and-Postpartum-Depression?IsMobileSet=false.
American Pregnancy Association. (2015, July). Depression in Pregnancy. Retrieved from: http://americanpregnancy.org/pregnancy-health/depression-during-pregnancy/.
The information provided here is general in nature.  It is not a substitute for a consultation with a medical professional. Before any medical procedure, it is imperative that you discuss your personal medical history, risks, and concerns with your doctor. If you have questions during or after a procedure, your doctor should be immediately contacted. Avenue Women's Center is not an emergency center.  If you are experiencing severe symptoms, such as bleeding and/or pain, seek immediate medical attention.  Contact your physician, go to an emergency room, or call 911.